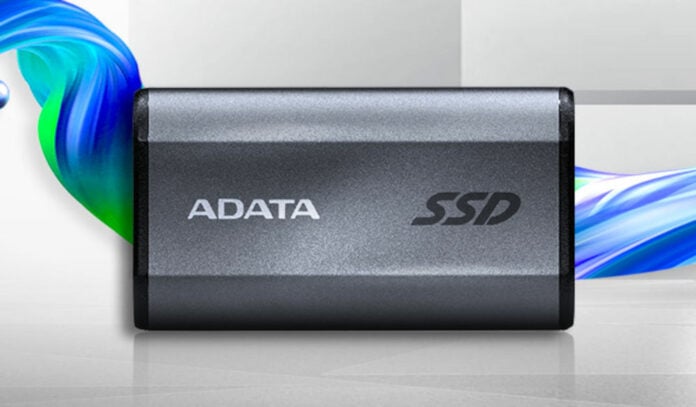 NAND and DRAM product manufacturer Adata has unveiled a new external SSD boasting 2,000MB/s speed in a diminutive form factor.
Dubbed SE880, it measures just 64.8mm x 35mm x 12.25mm and weighs 31g, making it convenient as an on-the-go storage device.
Competing in the same category as Kingston's XS2000, the SE880 comes in 500GB or 1TB capacities and connects via a USB 3.2 Gen 2×2 Type-C port, allowing for a maximum rated speed of 2,000MB/s in sequential read and writes, effectively saturating the interface.
This SSD can be useful as an upgrade to the low capacity Xbox Series S, or any console for that matter. Furthermore, its 900mA at 5V DC power consumption expands its compatibility to modern smartphones. However, please note that for optimal performance, the host device must support USB 3.2 Gen 2 2×2 and UASP drivers.
The SE880 is covered by a five-year warranty but Adata is yet to provide pricing information.