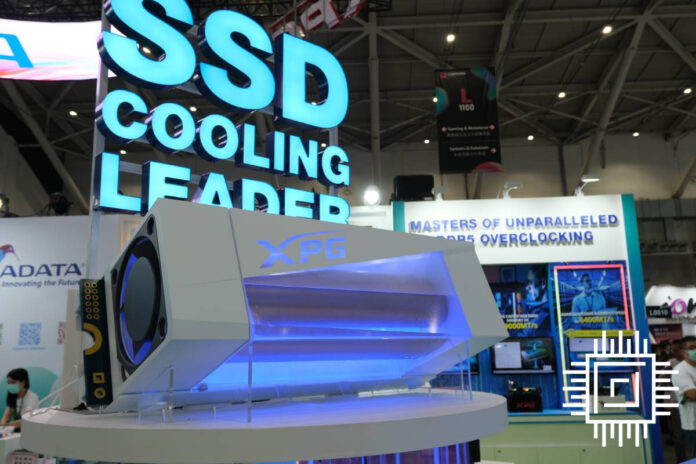 If MSI's Spatium Frozr cooler didn't make you accidently shout with astonishment at its sheer size, then Adata's NeonStorm PCIe 5.0 x4 NVMe SSD cooler surely will.
The memory manufacturer debuted its latest PCIe 5.0 drives at Computex, and what you see dwarfing the little M.2 2280 PCB is Adata's solution to quell the heat dissipated by its blistering-fast 14GB/s sequential read and 12GB/s sequential write speeds possible thanks to the underlying Silicon Motion SM2508 controller.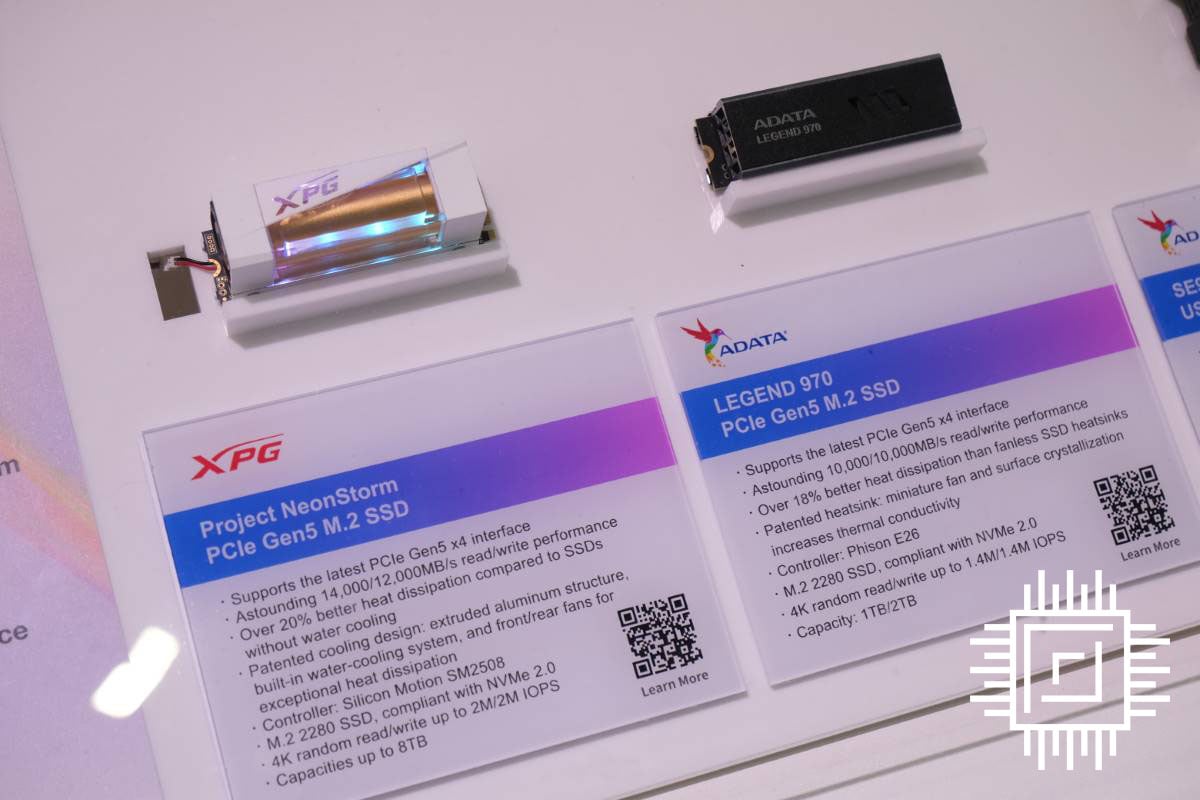 Once you get into the finer details, the NeonStorm cooler doesn't seem as complicated as it looks. The company's exhibit explains in detail that several components are used to create this mammoth cooler. Namely, while the exterior is home to a transparent outer casing, the inside is filled with a heat-absorbing coolant that's assisted by an aluminium alloy tube which aids heat transfer between liquid and air cooling.
This is where the two fans on either side come in, which are tasked with the important duty of transferring that heat away from the SSD, which itself sits below a heatspreader and thermal gasket and above a bottom aluminium tray. Sounds like a lot of work to cool an SSD, right?
Adata claims its behemoth cooler outperforms traditional heatsinks by a whopping 20 per cent. Geez, Louise. However, the main question remains: due to potential GPU clearance issues and aluminium-cladded motherboard thermal solutions, will it even fit in today's mainstream motherboards? A thought to ponder on, indeed.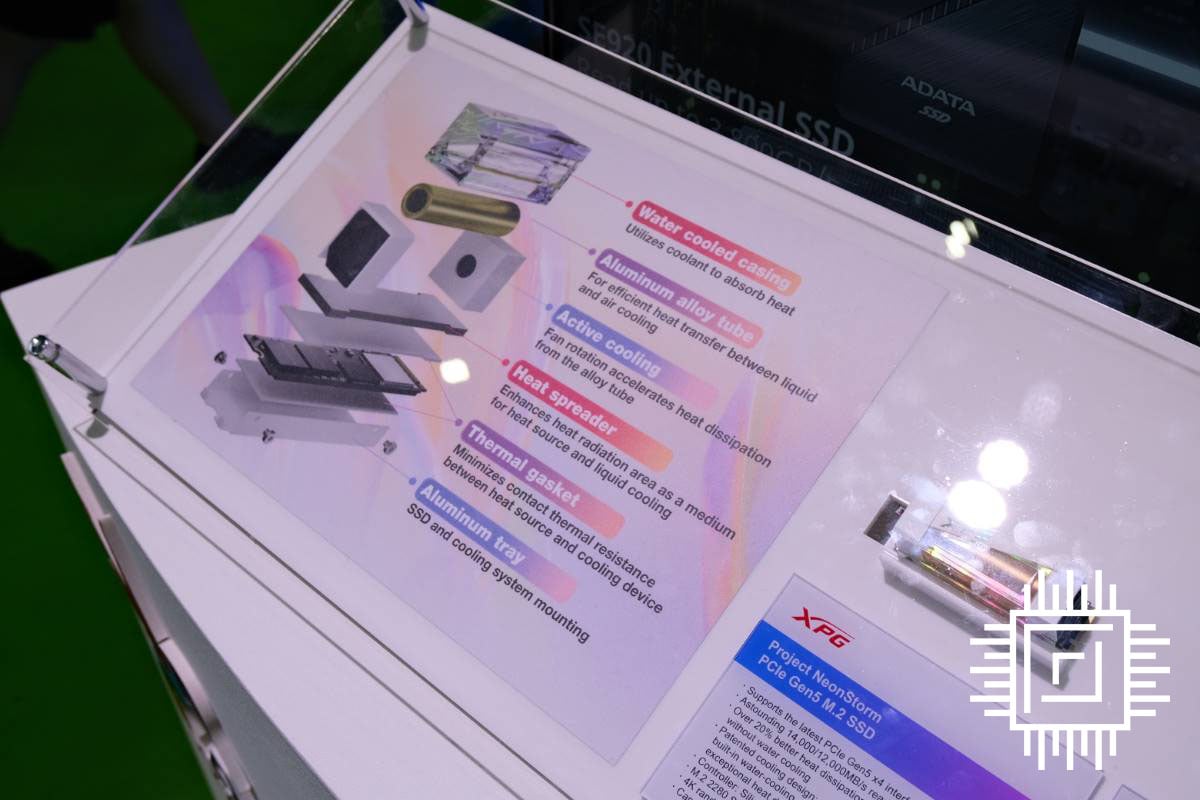 Accompanying the NeonStorm SSD is the Legend 970, equipped with a more reasonable-looking cooler, even though it still consists of an active-cooled fan design. This drive, on the other hand, uses the Phison E26 series controller that's capable of pushing 10GB/s read and write speeds, and will be available in 1TB or 2TB storage capacities. Adata says the cooler provides over 18 percent higher heat dissipation when compared with fan-less SSD heatsinks, though I admittedly would opt for a passively-cooled solution over a tiny noisy fan any day of the week.
Last but certainly not least, the SE920 is the memory team's concept design for USB 4 external SSDs. It consists of a patented outer shell design that can actuate a built-in micro fan to increase heat dissipation. The ASMedia ASM2464PD controller is said to be capable of 3,800MB/s read speeds and 3,200MB/s write speeds via a USB 40Gbps Type-C interface. Now that's fast.
No word on pricing or availability yet, but the company says mass production of these solutions will begin in late June. Rest assured, we'll keep an eye out for them.