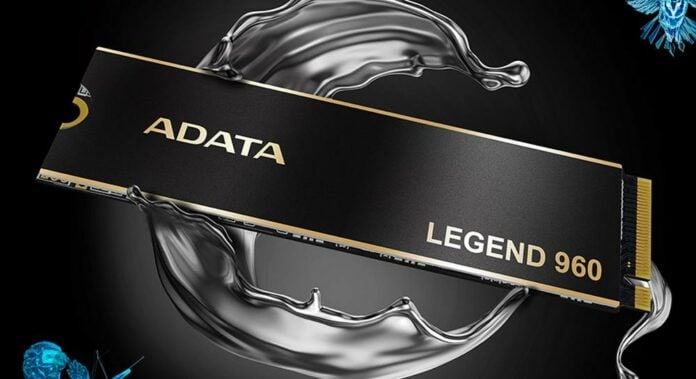 Adata has announced a new line of Legend Series SSDs in capacities up to 2TB.
Aiming for the high-performance end of the market, Legend 960 is designed for professional-level tasks such as 3D graphics and film production, though that doesn't mean you can't use it on anything that can fit its 80mm(L) x 22mm(W) x 3.13mm(H) size. In fact, Adata itself advertises this SSD as compatible with PlayStation 5 consoles, though of course any host systems need to be compatible with PCIe Gen 4 to avoid leaving performance on the table.
Adata advertises this SSD as capable of 7,400MB/s (6,400MB/s for PS5) in sequential reads and 6,800MB/s in sequential writes for both 1TB and 2TB available capacities. While these numbers are what make a lot of people sway towards one drive or another, they don't tell the entire story. For that, we need to know random reads and writes or what is commonly referred to as IOPS. For Legend 960 we have 750K and 630K, respectively, on read and write, thus small file transfers should be handled with consummate ease.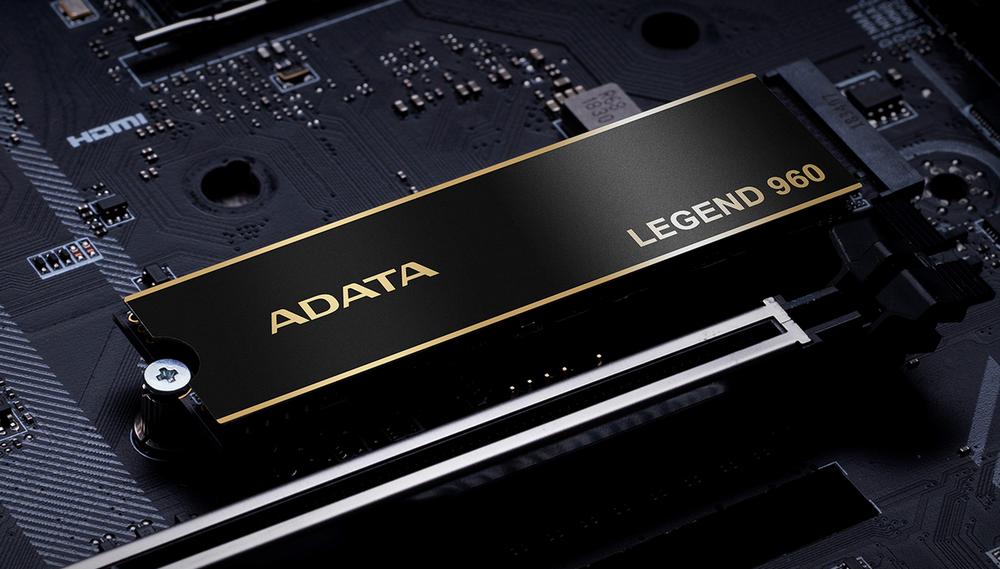 To achieve its rated speeds, the Legend 960 uses 3D NAND alongside SLC caching plus a DRAM buffer driven by Silicon Motion's SM2264 controller. NAND flash endurance is rated for 1,560 terabytes written and a mean-time between failures (MTBF) of two-million hours.
The drive supports NVMe 1.4, LDPC (Low-Density Parity-check Code), and AES 256-bit encryption for that extra security layer, and comes backed by a five-year warranty as standard.
In keeping with others in the Adata portfolio, drive health and firmware updates are managed by the firm's in-house SSD Toolbox software. Pricing for the 1TB and 2TB launch models sadly hasn't yet been revealed, but for those seeking higher capacity, the manufacturer has confirmed that a 4TB variant will be introduced at a later date.