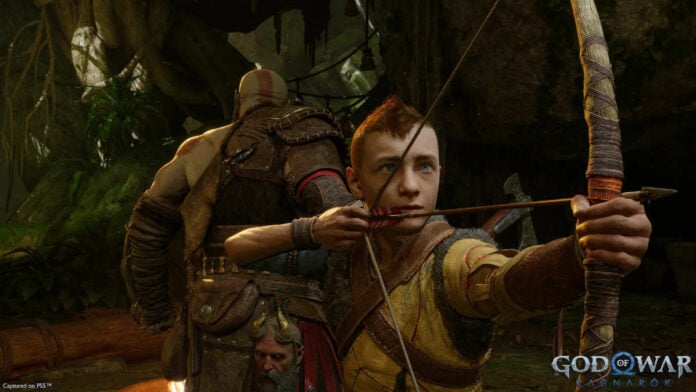 With Tokyo Game Show 2022 looming around the corner, tech giant and PlayStation creator Sony decided to ramp up the excitement with a new State of Play.
Featuring a 20-minute run time chock full of new trailers and game announcements showcasing the amazing talent of Japanese game developers and studios from across the globe. Without further ado, here are 10 games coming to PlayStation consoles in the not-too-distant future.
Tekken 8
Taking a seven-year hiatus, the Tekken series is finally back with Bandai Namco unveiling that its eighth iteration is currently in development. Back in the PlayStation 2 and 3 eras, Tekken was well-known for its wonderfully crafted cinematic pre-rendered short stories, and Tekken 8 proves only one exception to the rule, thanks to the graphical prowess of PlayStation 5, everything from the character models, dynamic background littered with flames, sparks and sinking ships, dense rain and little details such as rain droplets running down on the characters skin presented in the trailer is now rendered real-time.
Promising an undeniable visual treat, Director Katshuiro Harada says the in-game battles will run at a buttery-smooth 60 FPS and will focus on the father and son showdown between Kazuya Mishima and Jin Kazama. Damn, that boy got a raw deal when it comes to family.
No release date just yet, but the entire development team is working hard to make this title worth the wait.
Star Wars: Tales from the Galaxy's Edge – Enhanced Edition
One-of-two new entries announced for the upcoming PSVR 2, Star Wars: Tales from the Galaxy's Edge originally released on Meta Quest systems on November 19, 2020. Player's take on the role of a hapless adventurer who crash lands on Batuu, you'll spend a lot of time in Seezelslak's Cantina, engaging with the bartender and many of its familiar denizens located within the Black Spire Outpost. The game received high praise for its immersive world, interesting visuals, clever writing and stories that span a different era of the Star Wars timeline, though many echoed the same sentiment, that the game was rather short in length.
The all-new enhanced edition is tailored to the PSVR 2 experience, including high fidelity visuals, headset-based controller and eye, rich 3D audio, and built-in haptics thanks to the PSVR 2 sense controller and headset.
No official release date just yet, but PlayStation promises additional details will be announced soon.
Demeo
Two-for-two the whimsical Demeo is a tabletop dungeon crawler like nothing you've seen, though you might need more than one PSVR 2 device for that authentic Dungeons and Dragons experience. Introduced in 2021, and as recently as April 7 this year on PC, Demeo sees you form a party of friends for a night of casting spells, rolling dice and moving miniatures as you battle dark forces in a cooperative adventure that requires strategy, cunning and teamwork.
The game has proven quite popular winning many VR Game of the Year awards, and currently has a Metacritic score of 83, with continual updates planned in the near future, including a PvP mode and two adventures.
With that being said, PlayStation 5 and future PSVR2 owners can look forward to joining the adventure in 2023.
Like a Dragon: Ishin!
Fans of the Yakuza series have certainly waited a long time for this one. Ryū ga Gotoku Ishin! was released to critical acclaim in Japan back in February 2014 and served as a launch title for PlayStation 4, nearly a decade later the game will not only get an English localisation, but also a complete remake from the ground up as Like a Dragon: Ishin!
The spin-off to the titular Yakuza series is currently being developed using Unreal Engine 4 and is set in the Samurai era in lieu of modern-day Japan, leaving the glitz and glamour of fictional Tokyo district, Kamurocho, and its weird and wonderful inhabitants far behind. Expect a long, visually pleasing and action-packed cinematic tale, complete with new textures, enhanced graphics and unique mini games all based in the historically accurate world of Kyo.
Like a Dragon: Ishin will make its debut in February 2023.
Hogwarts Legacy
At this point, the folks at Avalanche Software and WB Portkey Games are basically egging us on! Though admittedly, any news of the much-anticipated title is highly appreciated. Featuring a more dark and dreary horror-like setting then its previous unveilings the new trailer shares a story exclusive to PlayStation consoles.
The haunted Hogsmeade quest includes an additional dungeon, shopkeeper cosmetic set and accompanying in-game Hogsmeade shop to explore.
Pre-orders are now live with the game scheduled for release February 10, 2023.
Pacific Drive
Now this game is something you've truly never seen before; Pacific Drive is a run-based first-person driving game. Yes, you read that correctly, the team at Ironwood Studios puts players in a dystopian world where your car is your lifeline.
The premise is quite simple, "scavenge resources to maintain and improve your car – and as long as you keep it running, it will protect you from the surrounding dangers."
Definitely a game to keep your eye on, Pacific Drive is coming to PlayStation 5 in 2023.
Synduality
Developed by Game Studio, this originally struck me as a mech shooter type game in the same vein as Gundam Evolution, yet upon closer inspection I'm delighted to discover a science-fiction third-person shooter set in a dystopian futuristic world where humans and AI must co-exist and cooperate to survive. The mechs are known in-game as cradle coffins and players gets to craft, upgrade its weapons and armour, change its appearance according to your playstyle.
There's also an online PvPvE battle system in play, you'll get to encounter other players trying to clear their own missions, you could choose to aid your fellow man or hinder their progress the choice is entirely up to you.
Synduality trailer makes no mention of a release date.
Stellar Blade
The folks at Shift Up studios have officially renamed long awaited Project Eve to Stellar Blade, and if the new cinematic trailer is anything to go by, the Korean developer's game looks to be a futuristic blend of elements drawn from the likes of Devil May Cry, NieR: Automata and Bayonetta, albeit in a cyberpunk sci-fi world.
It's weird, wacky, and wonderful and you can expect Stellar Blade exclusively on PlayStation 5 in 2023.
Rise of the Ronin
Team Ninja is known to make stellar action-adventure and fighting games, Ninja Gaiden, Fatal Frame, and the most recent Nioh and its sequel all received critical acclaim during their tenor on previous-generation consoles.
Rise of the Ronin looks to be an ambitious open-world action RPG that takes place in late 19th century Japan, during the end of the Edo Period, where masterless samurai known as Ronin roam a land on the brink of modern civilization, so Red Dead Redemption in Japan? Sign me up and take my money.
"By harnessing all the skills and knowledge we've gained over the years we really wanted to take things to the next level by attempting to thoroughly portray the most critical revolution in the history of Japan including the darkest and ugliest chapters that many will shy away from. This is undoubtedly the most ambitious and challenging project for Team Ninja Studio to date," says Team Ninja president, Fumihiko Yasua.
Exclusive to PlayStation 5, the release is a long way off, arriving in 2024.
God of War Ragnarok
Finally, the much-anticipated God of War Ragnarök got an exclusive story trailer featuring our favourite demigod and son duo Kratos and Atreus. Additionally, Santa Monica Studios also revealed a limited-edition God of War Ragnarök DualSense wireless controller.
"Its two-tone, cool blue on icy white design inspired by the Norse world of Midgard, further embellished with bear and wolf insignia – representing Kratos and Atreus."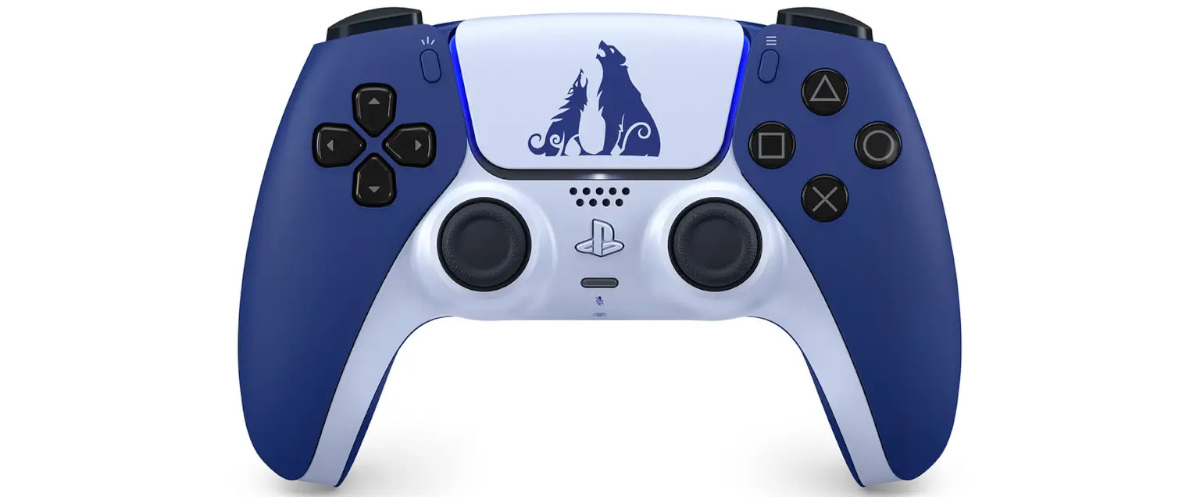 PlayStation will also receive a new loyalty program, called PlayStation Stars; it's free to join and the way it works is you earn points based on what Sony calls 'campaigns,' possibly a point-earning or collectible-earning activity.
Players will then receive digital collectables as rewards, everywhere from beloved game characters to iconic devices from Sony's deep tech vaults.
PlayStation Stars will be launching in Asia regions in late September and the rest of the world in the weeks that follow.
And that's it! Based on all the juicy new details from this State of Play and Tokyo Game Show finally kicking off today, we're literally bursting at the seams with high expectations of what's to come.