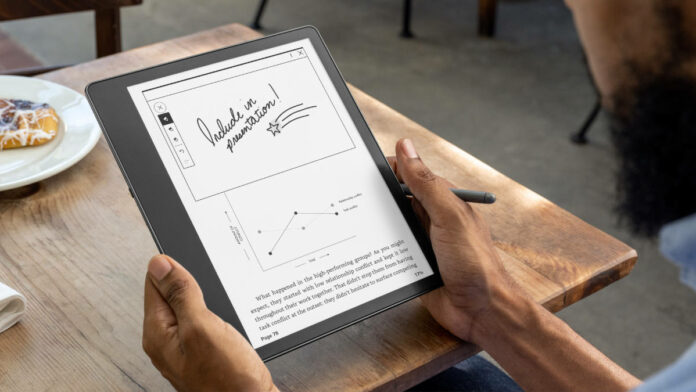 Amazon has unveiled the all-new Kindle Scribe, a doodle-friendly e-reader that has sights set on doing away with traditional paper.
No more awkward calls from the pensive town librarian, users can now add interesting anecdotes to books, make notes in their documents, scribble on pdf files, keep a digital journal (Dear Kindle, hehe) or simply just get the creative juices flowing and doodle the day away.
Device specifications include a 10.2in 300PPI paper white display that Amazon claims is glare-free even in sunlight thanks to its auto adjusting front light. The tech is designed to replicate "the feel and flow of pen and paper, creating a natural and comfortable experience." The light can transition between classic paperwhite, or a much warmer tone depending on what's comfortable.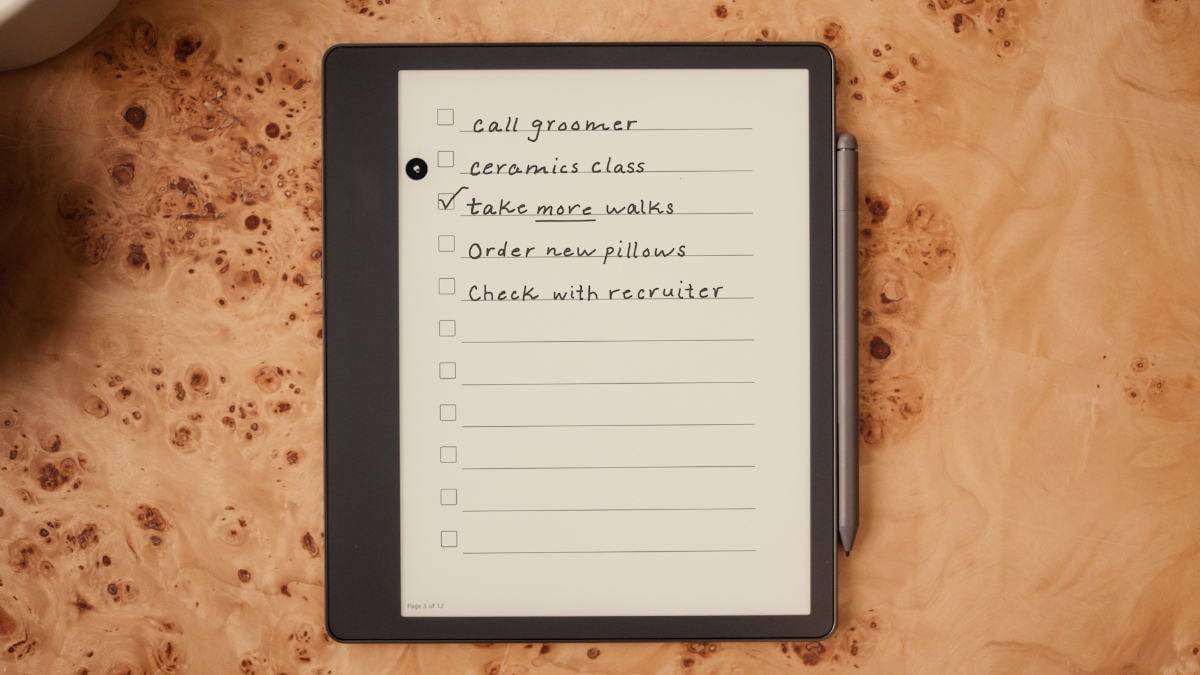 Dimensions come in at a slender 196mm x 230mm x 5.8mm excluding the rear feet, and the device weighs 433 grams. The chassis appears to be made of all an all-metal unibody finished in tungsten grey.
Amazon says battery life will "last months of reading and weeks for writing," and a closer look reveals up to 12 weeks on a single charge based on a half hour of reading per day, and up to three weeks based on a half hour period of writing per day. Battery life may vary when taking Audible audiobooks into account, and the results were created with wireless connectivity off and light setting at 13.
Much like the new-generation Kindle, the device comes fitted with USB-C charging and connectivity that provides a full charge in approximately two-and-a-half hours, with a 9W USB-C power adapter or seven hours via computer and USB-C cable.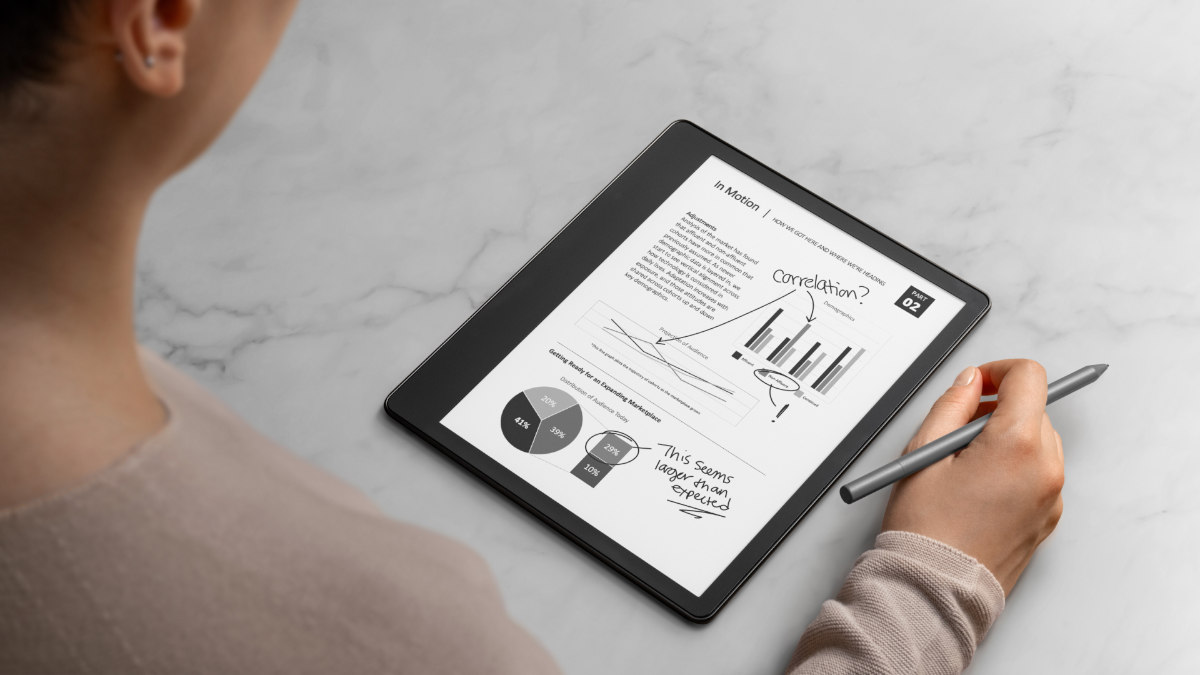 Finally, the device comes with a choice of basic or premium pen options that connect magnetically to the side of the device. Amazon claims "both pens deliver incredible precision, feel natural in your hand."
They support a variety of line widths, a highlighter tool, eraser tool and undo tool, while the premium pen adds a dedicated eraser on top and a customizable shortcut button. I'd be happy enough with the basic model, as it comes included with purchase at no additional cost and doesn't require charging.
Available in varying storage sizes from 16GB up to 64GB, the Kindle Scribe is currently listed for pre-order, starting at £329.99 with basic pen or £359.99 with premium.