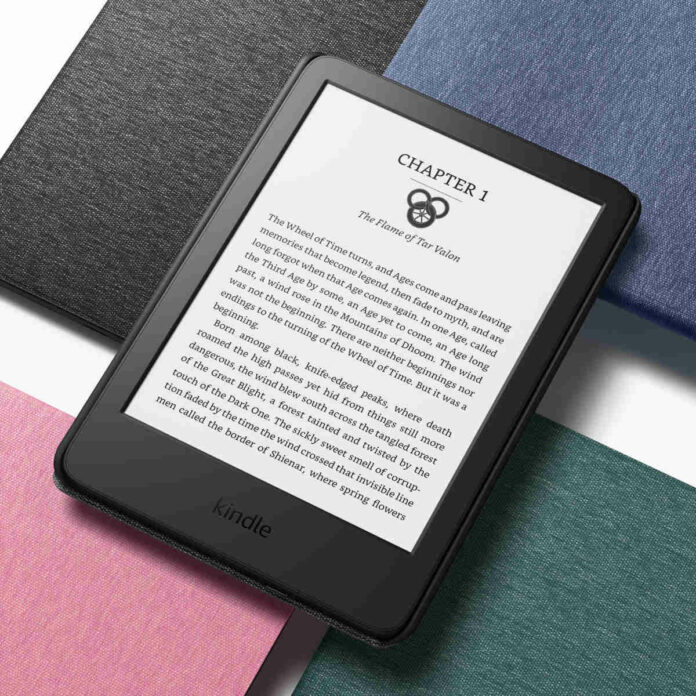 Fun fact: Amazon originally started life as an online bookstore way back in 1994, and in keeping true to its roots the Kindle is arguably one of the company's greatest creations. Dubbed "the iPod of reading," the e-reader has not seen a significant update in three years, until now – introducing the all-new Kindle and Kindle Kids. Let's dig in, shall we?
Unveiled on Tuesday, the enhanced and upgraded Kindle e-readers receive a wealth of quality-of-life updates, including longer battery life of up to six weeks with duly appreciated USB Type-C charging, double the storage capacity of its previous iteration at 16GB and a pocket-friendly 6in, 300PPI high-resolution display that Amazon promises has "laser-quality text and sharp images that read like paper."
Kicking off with the Kindle Kids (always loved alliteration), the e-reader is designed to be a child-friendly version and comes packed with a kid-friendly cover to protect from accidental bumps and bruises, one year of Amazon Kids+ with unlimited access from the world's largest e-book store and a two-year guarantee to boot.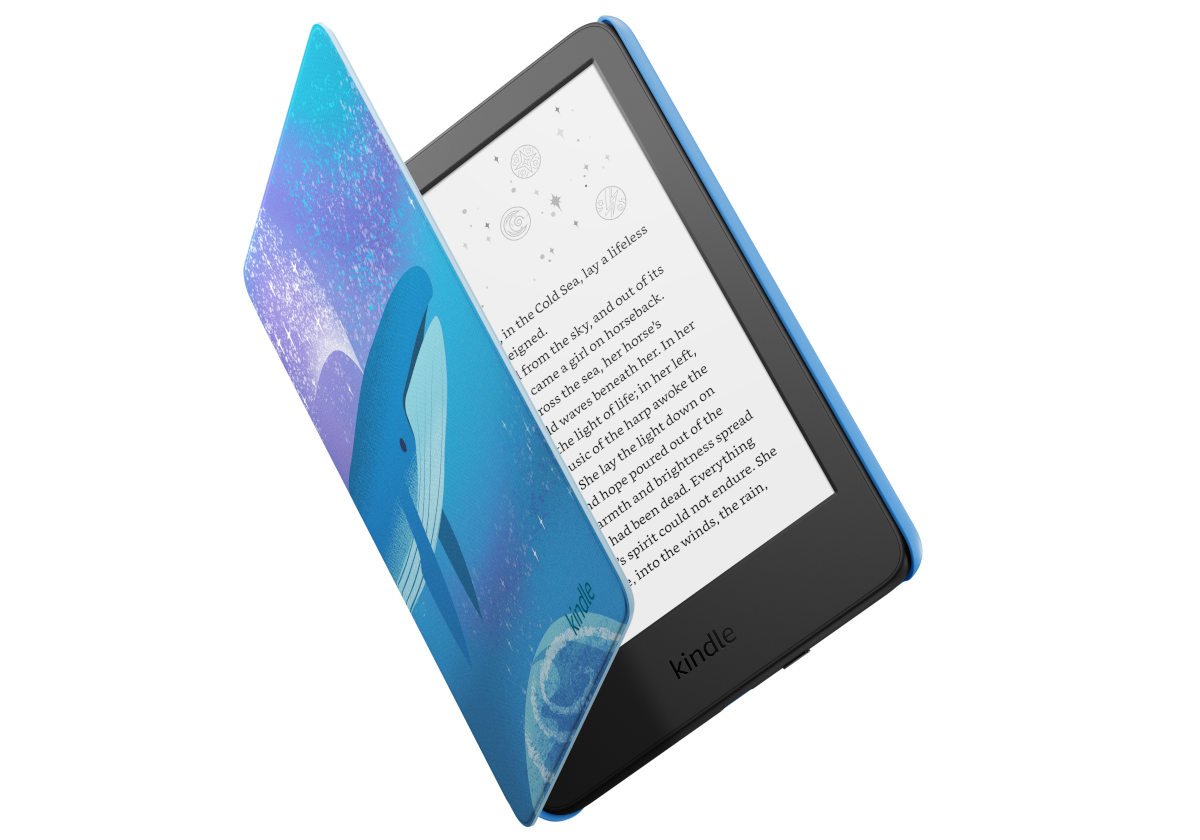 The kids version of the e-book store allows for worry-free access to thousands of age-appropriate books, and includes various educational tools built-in such as a dictionary to help understand complex words, and encouraging features like achievement badges for meeting reading goals, enhanced search features, and a vocabulary builder tool with flash cards.
Amazon says in the three years since inception, Amazon Kindle Kids devices have logged over three billion minutes of reading. Impressive.
Moving on, the all-new Kindle offers the same lightweight, compact design and features as the Kindle Kids. Incentives however are largely reduced, with Amazon confirming "a free, four-month Kindle Unlimited membership is included with Kindle for a limited time, offering access to over 2 million titles, thousands of audiobooks, and more."
Additionally, existing Prime members can read from a rotating selection of thousands of books at no additional cost.
Finally, pricing sees both Kindles get a $10 price hike compared to their 2019 predecessors, which is to be expected giving inflation is running riot in most markets. The grown-up Kindle now starts at $99.99 for the 16GB and is available in black or denim colourways. New fabric covers for Kindle will be available in Black, Rose, Denim, and Dark Emerald at additional cost.
Kindle Kids pricing starts at $119.99 for a 16GB version in Black. Customers can select from three kid-friendly cover designs including Space Whale, Unicorn Valley, and Ocean Explorer.
We can also expect a list of new products to be announced at Amazon's Accelerate event in the company's hometown, Seattle, over the next couple of days. For those interested but can't afford to trot halfway across the globe on a whim, be sure to tune in to the virtual event here.