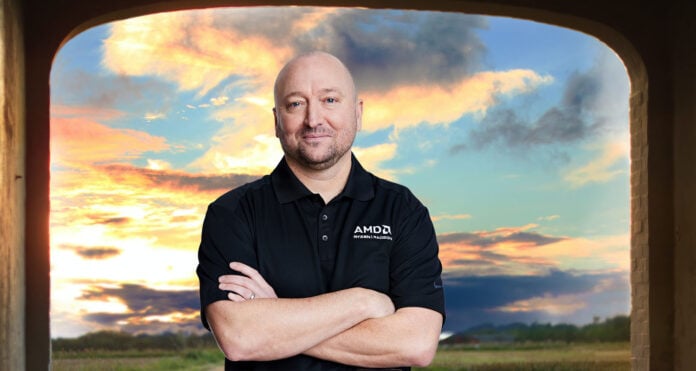 In surprising news, Club386 sources have confirmed that Scott Herkelman – senior vice president and general manager of AMD's graphics business unit – has tendered his resignation and is set to leave the company at the end of the year.
Serving out three months suggests the resignation was mutual rather than acrimonious, bringing to an end a tenure of seven years, of which Scott spent almost two as graphics boss. He'll spend the remaining time ensuring a seamless transition, the same sources say.
It is likely Scott will remain in the industry, and we're sure details of his next job will filter through in time. Given Scott's deep knowledge of the entire GPU landscape, there are only a handful of well-known companies that fit his skillset.
In one of his last acts as GPU boss, Scott spoke with Club386 on the recent Radeon RX 7800 XT launch, offering interesting insight for mainstream Radeon offerings in 2023.
Jack Huynh will become interim graphics boss. After the retirement of Rick Bergman, Jack was recently promoted to senior vice president and general manager, computing and graphics group at AMD. Unlike many top-level execs, he's been at the company for over 25 years and is rightfully seen as an AMD-lifer.
On a personal note, Scott always came across as an affable and ebullient chap who was as much a dyed-in-the-wool enthusiast as he was a business leader. We'll miss his boundless energy and wish him all the best in future endeavours.