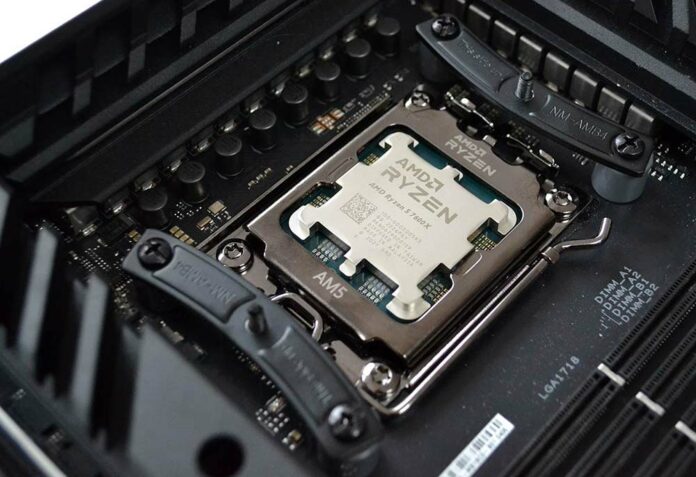 AMD's move to an AM5 for CPU and motherboards brought a cutting-edge platform for enthusiasts. Promising socket longevity until at least 2025, there are many reasons why an upgrade makes sense. One downside, thus far, has been high pricing for motherboards, making overall cost an issue compared to otherwise similar Intel solutions which tout cheaper boards and DDR4 compatibility. Now, though, reports are afoot AMD is fulfilling a promise to have AM5-supporting motherboards start at $125 by releasing a cutdown chipset known as A620
Reading between the lines, AMD is likely using up stock of P21 that hasn't been purposed, or doesn't make the silicon grade, for the two in-market solutions. P22, on the other hand, ought to be smaller and more efficient, in the same way GPU iterations for less-powerful models tend to be designed for a particular purpose.
It's a real shame AMD didn't include a DDR4 controller for AM5 chips; DDR5 memory remains significantly more expensive, causing value-focussed DIY builders pause for thought. Nevertheless, as DDR5 becomes more prevalent and A620 available, the latest Ryzens will start to look more attractive. Could we even see a $100 A620? We wait with bated breath.