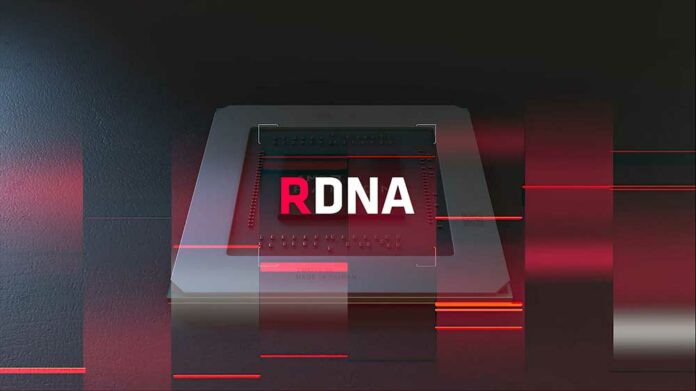 The rumour mill begins to move into overdrive as we draw nearer to the launch of high-profile PC components. It's no secret AMD and Nvidia are unveiling their respective next-generation consumer graphics cards later in the year. AMD shifts gears from incumbent RDNA 2 to, as expected, RDNA 3. Fresh insight from reliable Twitter posters casts doubt on previous core configurations, suggesting instead AMD will tone down the firepower available in each segment.
According to 'Greymon 55' and 'Redfire,' Navi 31, 32 and 33 configurations are not as powerful as originally mooted in previous rumours.
Analysis
If you've followed the RDNA 3 build-up, these three Navi chips are supposed to be home to 15,360, 10,240 and 5,192 cores, respectively, split into workgroups carrying 256 cores each. Four workgroups in turn make up what is defined as a 'shader array,' while the last number refers to 'shader engines.'
Nevertheless, next-gen Navi, built on RDNA 3 graphics architecture, is still shaping up to be a beast. Bear in mind today's most powerful Radeon card is the RX 6900 XT GPU, pulling in 5,120 shaders. Navi 31, its logical replacement, crams in 2.4x that number, and it is reasonable to assume each Navi 3x core will be more efficient.
We'd expect AMD to beef up Infinity Cache, ray tracing hardware and memory bandwidth in the move between Navi 2x and 3x. Power will certainly go up as a result, even with an expected transition to a smaller manufacturing node, so we're likely to see demand for higher-wattage PSUs soar.
Rival Nvidia's next-gen GeForce RTX 40-series cards also look like performance and power monsters, according to the most recent leaks. It literally is game on during the second half of 2022.