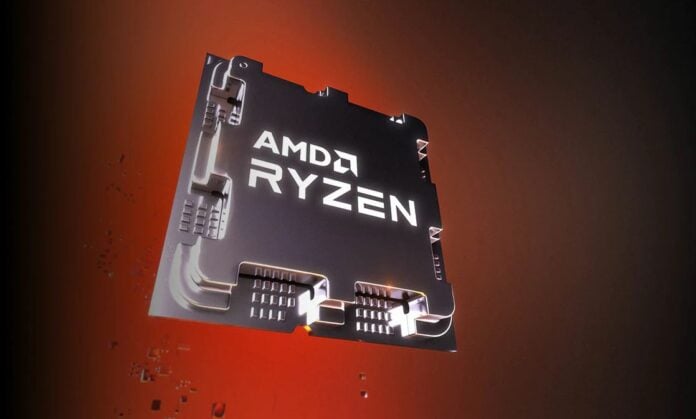 Update 28/10 – it appears the Geekbench submission is a fake; someone has found a way to spoof the process to detail more cores and threads. That being said, the commentary below remains valid. AMD absolutely needs to have a more powerful x800-class of CPU to combat the rise of rival Intel Core. It may come to pass AMD launches a 10C20T Zen 4 processor for this very reason.
AMD's initial foray into Zen 4-powered Ryzen 7000 Series CPUs took the form of four CPUs – 7950X, 7900X, 7700X and 7600X – and conspicuous by its absence is the popular x800X model which has been an enthusiast mainstay over many generations. That may soon change, going by a recent benchmark submission to the Geekbench database.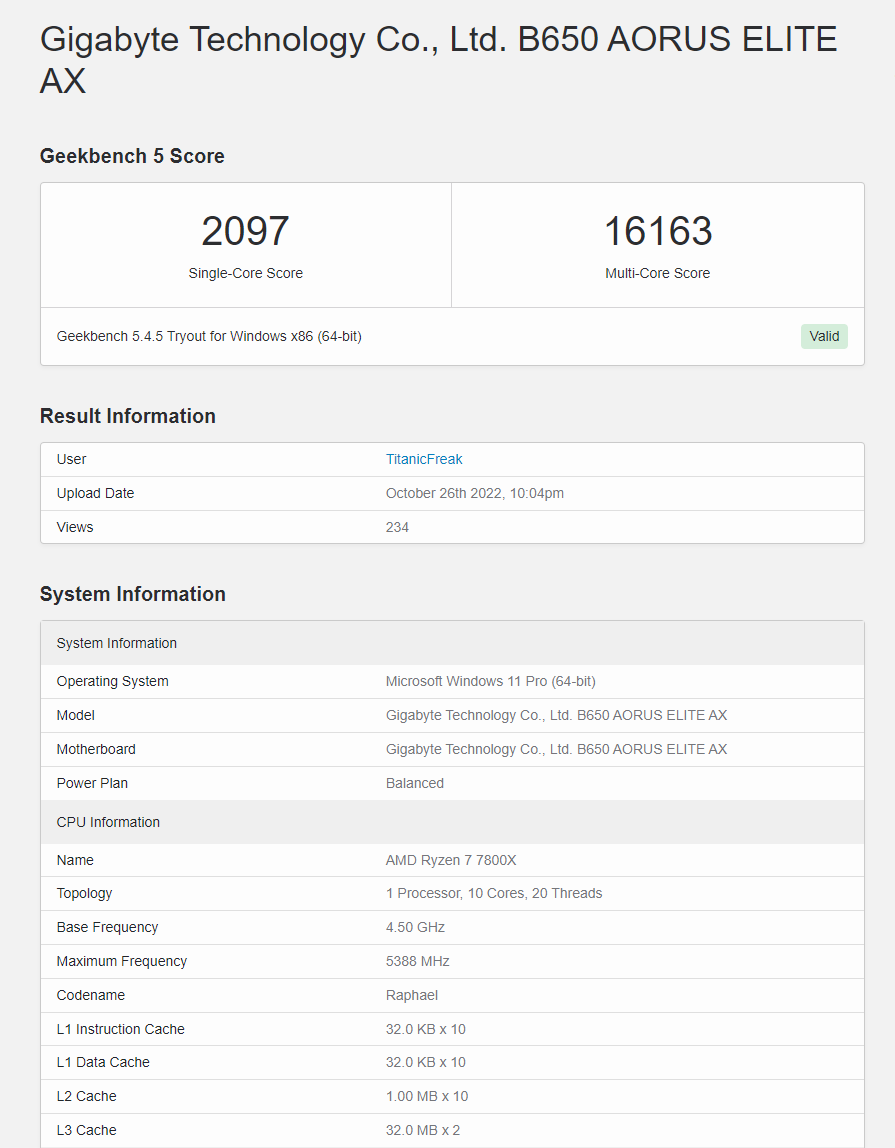 The submission, noted by serial scrutiniser Benchleaks, is interesting in ways other than the emergence of a new CPU. If accurate, the upcoming Ryzen 7 7800X breaks with tradition by shifting from the usual eight-core, 16-thread design to a more powerful 10-core, 20-thread setup.
Doing so has ramifications from a manufacturing point of view. If you recall, AMD builds Ryzen chips with CPU dies composed of eight-core units known as CCDs. Going above eight cores requires a second CCD, and we see it in evidence on the 16C32T Ryzen 9 7950X and 12C24T Ryzen 9 7900X. A knock-on effect of having two CCDs is doubling of L3 cache, from single-CCD 32MB to 64MB here. Here is how a supposed Ryzen 7 7800X lines up against its brethren.
| Model | Cores / Threads | TDP | L3 Cache | Base Clock | Boost Clock | Launch MSRP |
| --- | --- | --- | --- | --- | --- | --- |
| Ryzen 9 7950X | 16 / 32 | 170W | 64MB | 4.7GHz | 5.7GHz | $699 |
| Ryzen 9 7900X | 12 / 24 | 170W | 64MB | 4.7GHz | 5.6GHz | $549 |
| Ryzen 7 7800X | 10/20 | ? | 64MB | ? | 5.4GHz | ? |
| Ryzen 7 7700X | 8 / 16 | 105W | 32MB | 4.5GHz | 5.4GHz | $399 |
| Ryzen 5 7600X | 6 / 12 | 105W | 32MB | 4.7GHz | 5.3GHz | $299 |
As rival Intel has bulked out 13th Gen Core CPUs by providing more cores and threads at each level, AMD is being forced to do the same. Perhaps Ryzen 7 7800X was supposed to be an 8C16T CPU originally, fitting in with historical norms, clocked in higher than Ryzen 7 7700X, but pressure from Core has resulted in a last-minute change of plans. Conjecture is great, eh?
Whatever the actual reason, Ryzen 7 7800X appears to be a solid CPU, plying a wholesome thread count alongside lofty frequencies. The submission shows a 5.388GHz peak clock, which fits right into the high-frequency Zen 4 wheelhouse.
The next question is where would a putative Ryzen 7 7800X fit into the wider multi-core performance landscape? We can answer that obliquely by comparing the posted Geekbench 5 result against our own testing which uses the same version of the benchmark. Take the following graphs with the appropriate caution as there exist many factors which can skew results, but with that out of the way, here you go.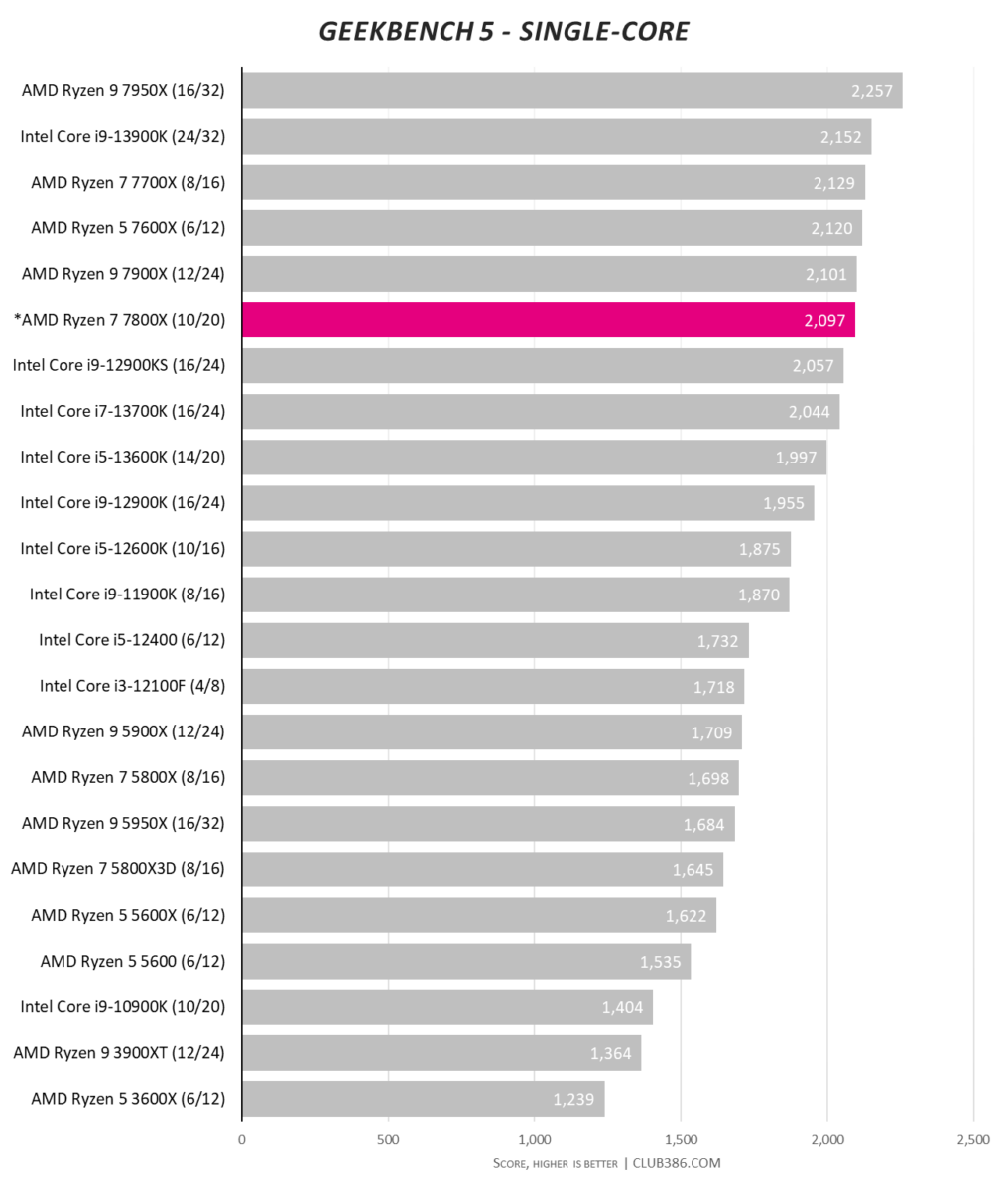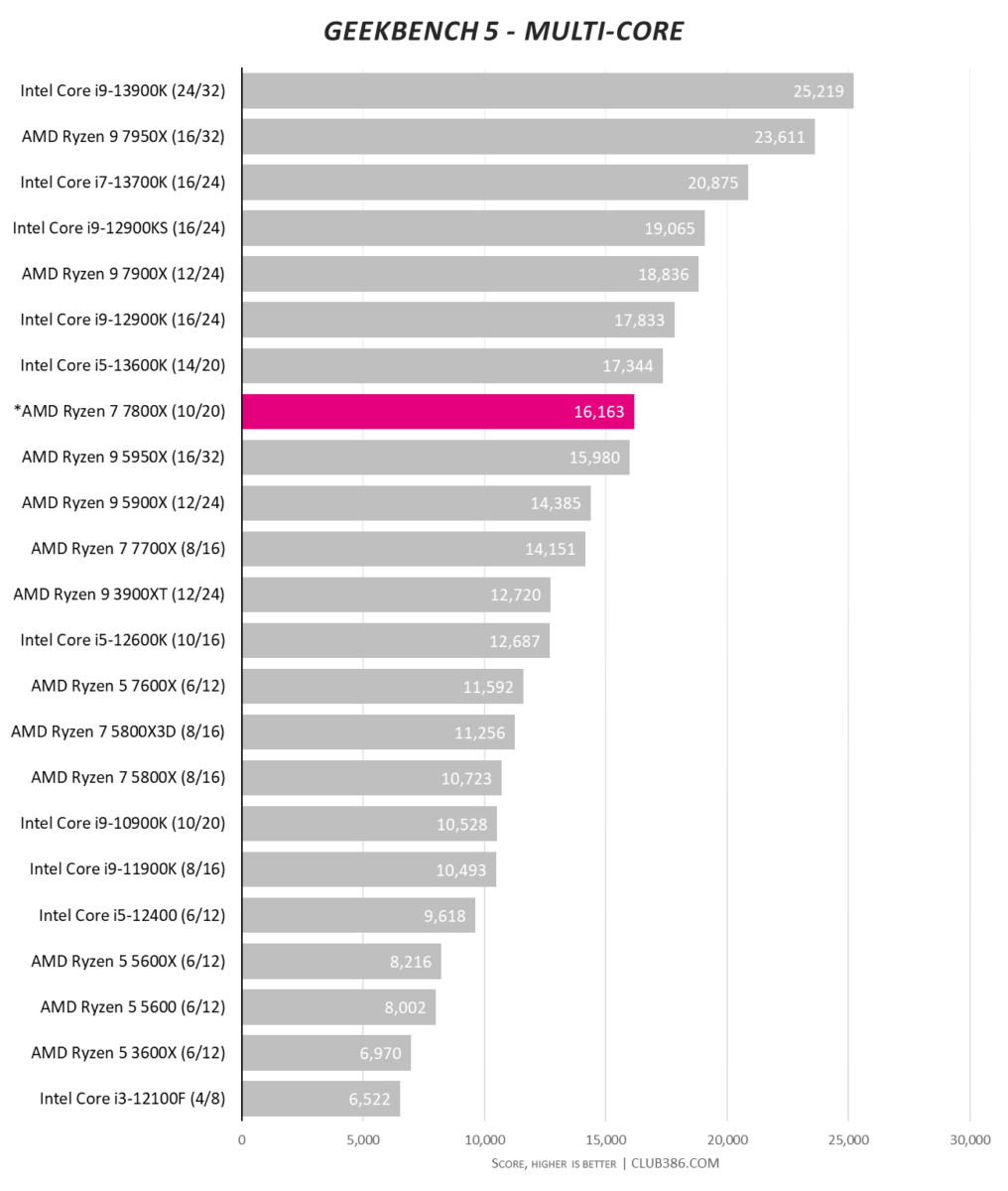 Running well in the single-threaded test, even a 10C20T Ryzen 7000 Series CPU is left in the multi-core shade by a $319 Intel Core i5-13600K. Food for thought.
It's likely we'll see Ryzen 7 7800X make an appearance at January 2023's CES show, if not sooner, alongside a cache-enriched model also based on Ryzen 7000 Series smarts.