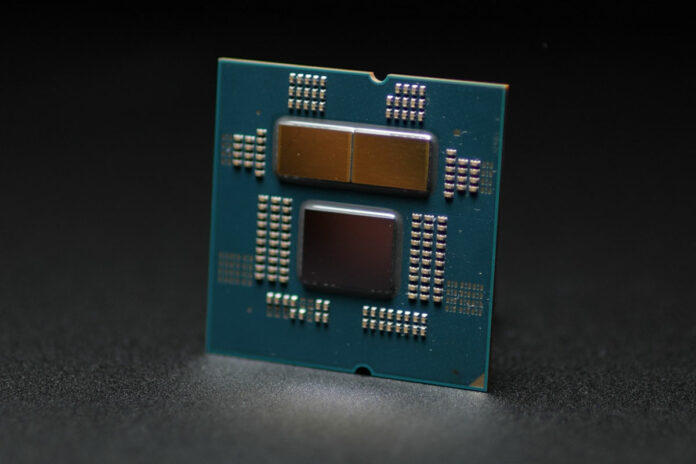 Providing more meat on the bones as we inch closer to the September 27 launch date for Ryzen 7000 Series based on Zen 4 technology, AMD provided further in-house numbers which show the new architecture to offer a geomean 13 per cent IPC improvement over predecessor Zen 3.
Now, 13 per cent may not sound like a whole lot, especially when considered against the backdrop of Zen 4 arriving almost two years after Zen 3's desktop bow with Ryzen 50000 series, but the numbers begin to make sense when you consider the fourth generation of Zen is a refinement of the architecture, rather than a clean-sheet overhaul.
Locking Zen 3 and Zen 4 CPUs at 4GHz and evaluating results on eight-core, 16-thread chips from each generation, AMD reckons anyone investing in the new platform ought to see double-digit gains in many popular applications.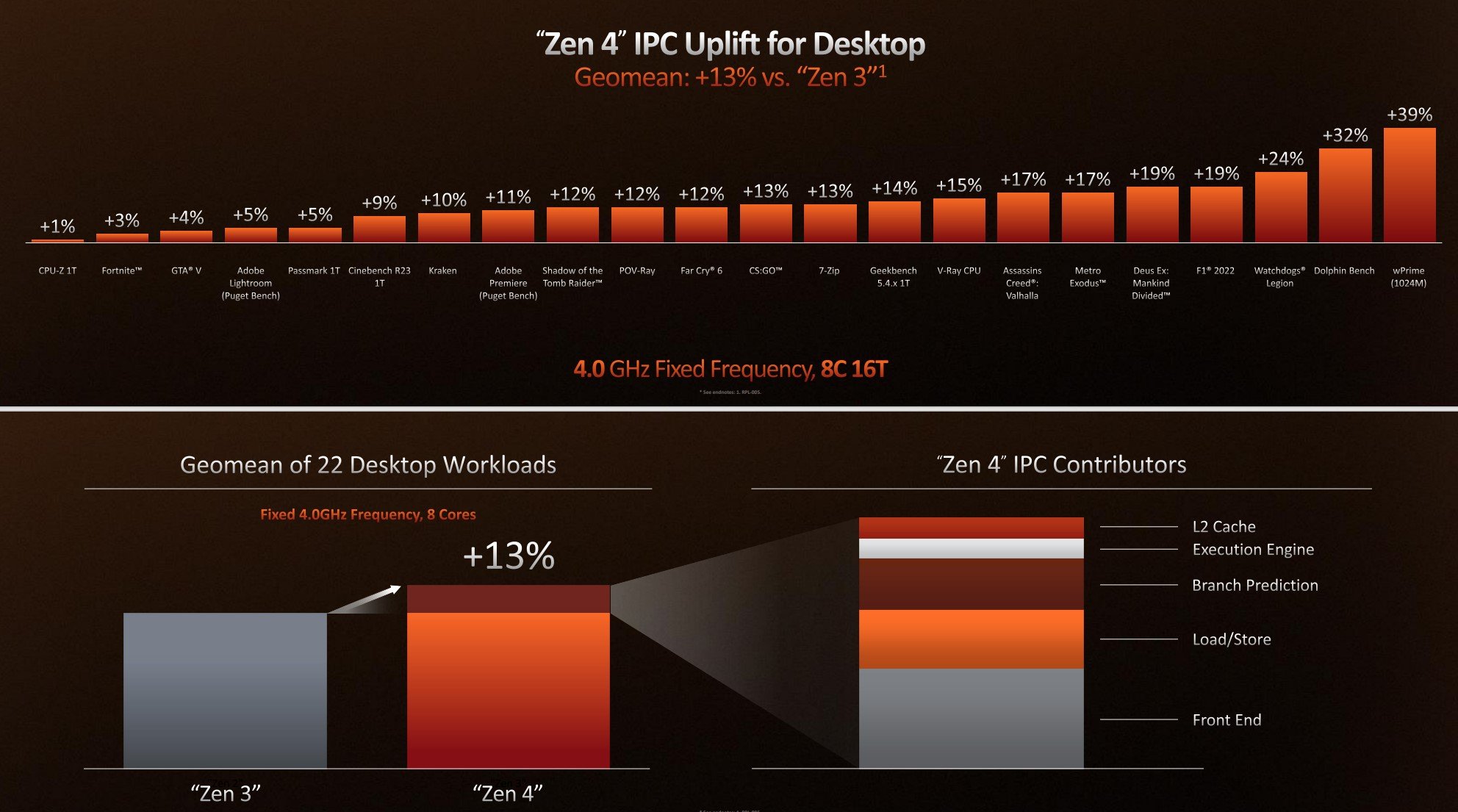 Breaking down key drivers, you'll notice tweaks to the front-end and load/store units account for 60 per cent of that improvement, or around eight per cent IPC. Knowing that Zen 4 cores double the L2 cache compared to Zen 3, it's actually eye-opening to see how little benefit derives from this change. Looking at the bigger picture, having a more muscular L2 will work better in the server environment – Zen 4 will span multiple markets and is to be the heartbeat of Genoa-based Epyc chips later on this year.
But it's the combination of IPC and frequency that really gives Ryzen 7000 Series its pop.

Comparing the 16C32T Ryzen 9 7950X directly against the also-16C32T Ryzen 9 5950X you'll be familiar with, AMD contends the new desktop chief is appreciably faster in gaming and around 40 per cent nippier for multi-threaded workloads. That's a pretty decent return without changing the core-and-thread floorplan.
AMD's move to a 5nm manufacturing process from TSMC is what gives Zen 4 the frequency muscle to extend comfortably past 5GHz on a few threads and, we conjecture, close to that seminal figure when all threads are utilised.
Whether or not AMD will retain enough horsepower to fend off upcoming Intel Core i9-13900K – rumoured to have 24 cores and 32 threads – is another matter which will be answered in a month or so's time. What is clear in the interim is that innovating outside of cores and threads is very much alive.
Those left disappointed with the AMD-posted figures will take solace in the fact that Zen 5, due in 2024, will be a clean-sheet design likely packing more cores and threads into the bargain.