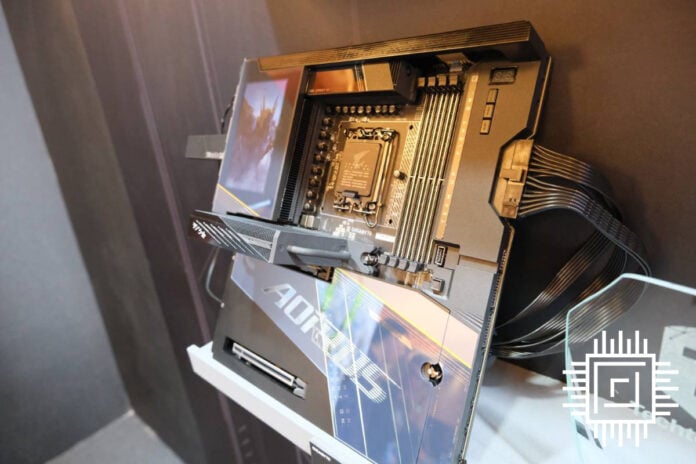 On display at the Gigabyte suite at Computex 2023 were a collection of motherboards that belie their general branding by holding promise of supporting new chips. Known to be validated for Intel Core refresh chips coming later this year, also known as Raptor Lake refresh and 14th Gen Core in other circles, let's dig in.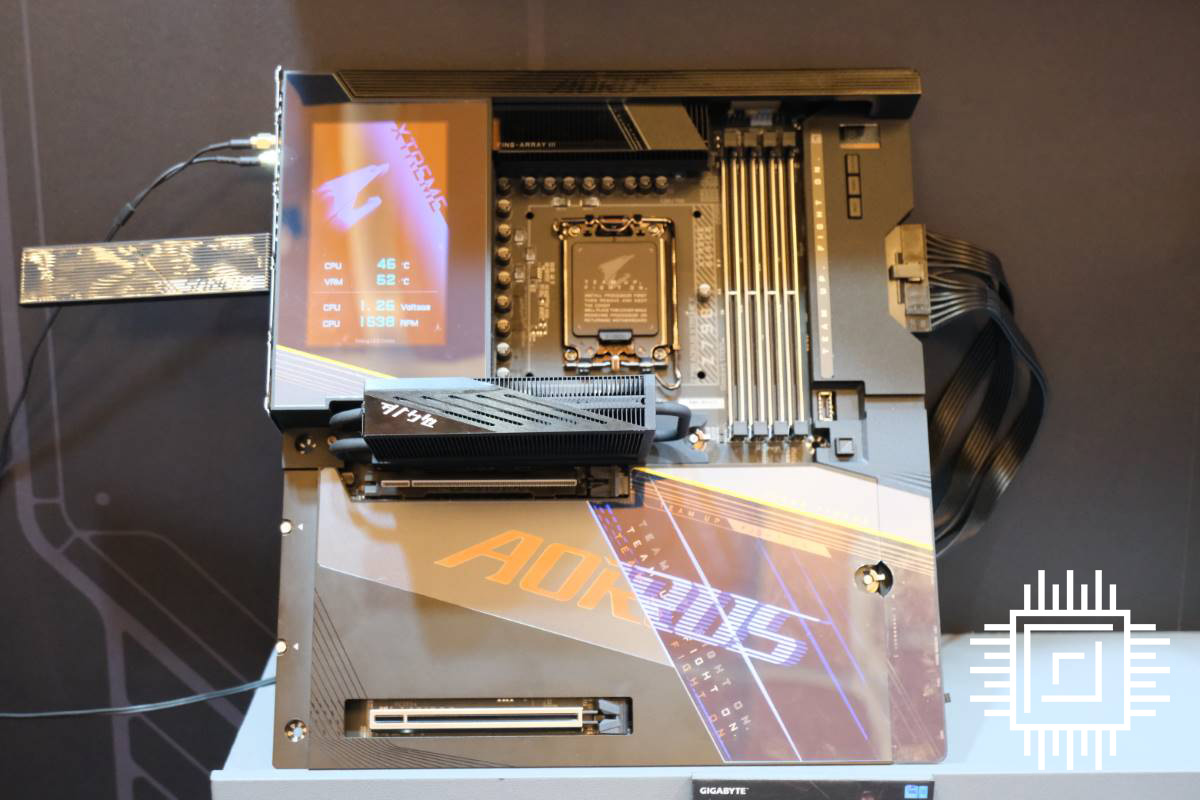 Big Boy Aorus Z790 Xtreme X is the most feature-rich of the lot, which is understandable given its name. Expected to cost around £1,000, the Xtreme X differs from the in-market Xtreme in numerous small ways. First off, Aorus has redesigned the lower board-encompassing heatsink to leave a single PCIe x16 slot present, instead of two on regular Xtreme. The included heatsink for cooling the primary PCIe x4 SSD slot is now humungous, vertically rising some way up the board. Aorus is clearly taking hot-running PCIe 5 SSD cooling very seriously.
The EZ Latching system is in wide evidence, too, and it allows for the heatsink covers to be easily engaged / disengaged without a screw in sight – hoorah.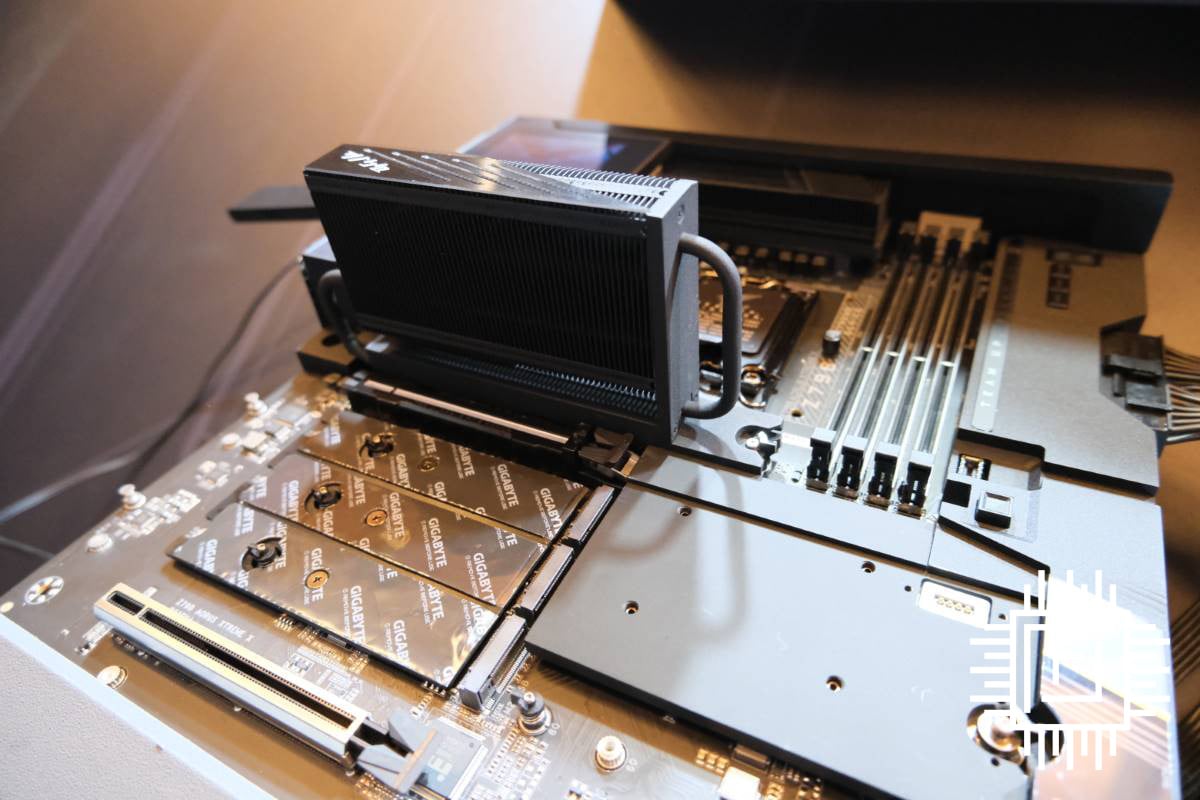 Great to see 10Gbps LAN still make the cut, but the biggest departure / improvement on the rear is provision for super-fast WiFi 7 wireless support, which comes out at the same time as numerous routers featuring the same high-speed standard.
Expect to see Raptor Lake refresh chips feature more E-cores and higher frequencies. Our best guess, right now, is for a September / October release.