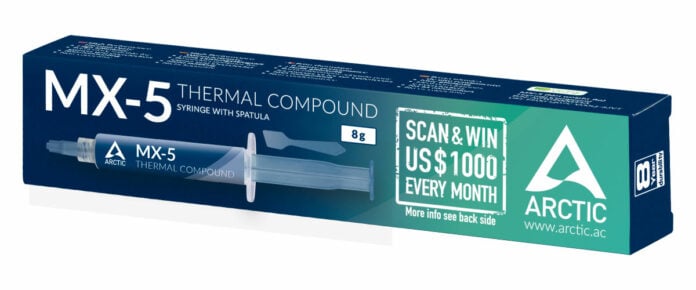 Swiss cooling specialist Arctic has issued a notice to customers warning of erroneous batches of its flagship MX-5 thermal compound.
In a statement, the firm states that "affected products show an increased separation of oil within the paste, resulting in premature hardening" (oo-er). This unexpected trait can "lead to adverse effects and application difficulties."
Arctic regretfully hasn't made it easy for customers to identify whether or not their paste is affected – no faulty batch numbers or product codes have been listed – yet given the importance of thermal paste in any system build, it is worth being aware of.
"Current findings from our permanent quality assurance tests show that certain batches of our MX-5 thermal compound contain anomalies in consistency and shelf life," said the company, adding that "it has always been a top priority to supply customers only with products of the best quality and durability."
Problematic batches are already said to have been recalled from circulation, though Arctic regrets not being able to detect the flaw prior to delivery to distributors and customers.
Users for whom MX-5 isn't performing quite as expected are advised that affected compounds "can of course be returned without exception, and we will offer a replacement product." Quite how users verify their batch as faulty remains a mystery, but if you're inclined to think something's not right, contact Arctic with proof of purchase via this link.