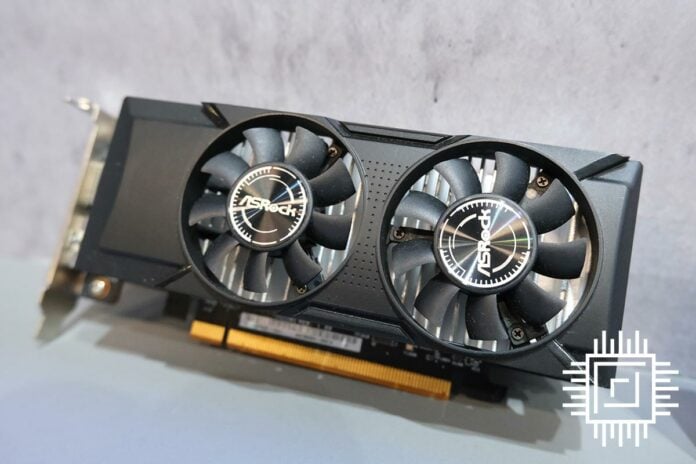 ASRock's little entry-level GPU made an appearance at Gamescom 2023. Debuting a little over a month ago, the low-profile A380 6GB graphics card appears even smaller in person.
At just 169mm in length and 69mm in height, this petite beasty is geared specifically towards HTPC, budget SFF gaming PCs or any hybrid media server builds that demand a tiny footprint.
As far as specifications are concerned, the card, however tiny, remains a typical Arc A380 product. Utilising Intel's ACM-G11 GPU, it consists of 128 Intel XMX engine cores, 1,024 stream processors, 2GHz clock speed and 6GB of GDDR6 memory on a 96-bit bus.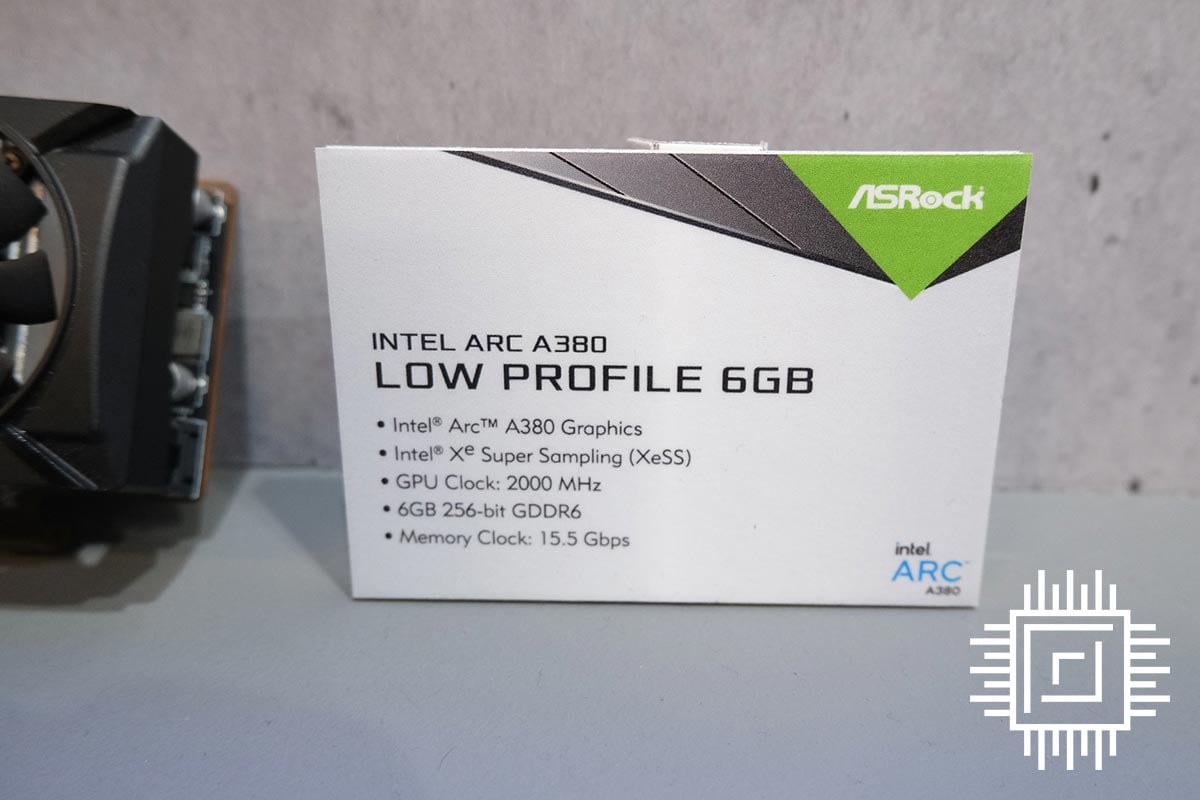 As an entry-level GPU it certainly holds its own in the latest games, albeit with details dialled down a tad. What's more, Intel has seemingly improved the Arc A380's clock frequency by 7.22 per cent with updated Arc drivers, meaning there's a possibility you could squeeze a little extra juice out of the tank.
However, there is a case to be made (excuse the pun) when utilising this little beasty in a dedicated media PC. Firstly, at 75W, ASRock's miniature A380 doesn't require any external power and sips directly from the PCIe slot, meaning no cables or high-powered PSU required.
Secondly, low-power efficiency often equates to low thermal output, and its twin-fan cooling design is more than adequate to beat the heat, while also offering a 0dB mode, another big plus for media consumption.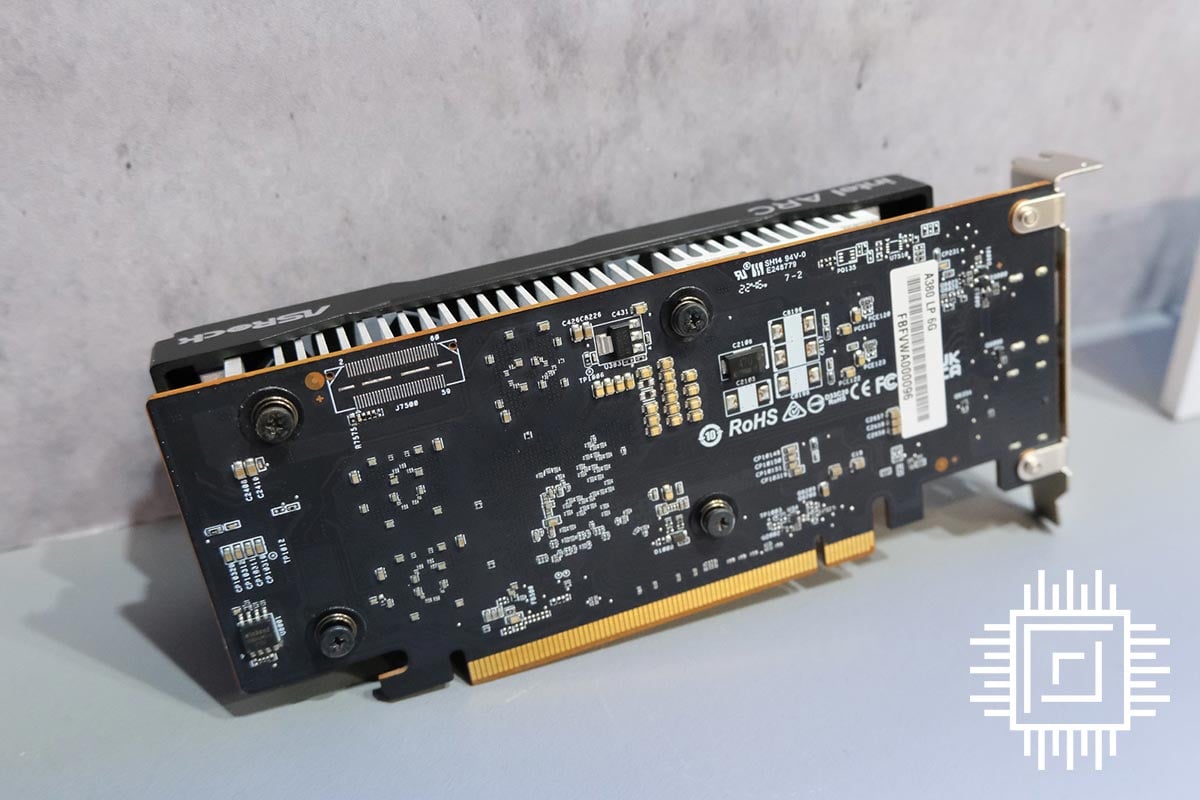 Last but certainly not least, the card has support for 8K video output via a single HDMI 2.0b and DisplayPort 2.0 connections, and since it's an Intel Arc GPU there's the added benefit of AV1 encoding support, arguably the best source for high-quality video streaming.
ASRock has yet to announce pricing and availability, but what we can confirm is that the company intends to be extremely competitive on price, suggesting the card could arrive as low as $100. Need I say more?