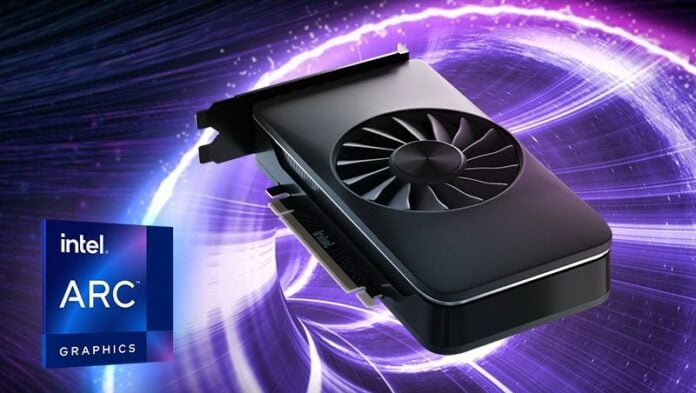 Intel has seemingly secretly improved Arc A380 GPU's frequency by 7.22 per cent with the latest Arc driver update.
Eternal Tempest, a Neowin forum member, has spotted a notable frequency boost with an ASRock Arc A380 graphics card following Intel's latest Arc driver version 31.0.101.4644. Previously, using 31.0.101.4577 driver – which brought support for Arc A570M and A530M mid-range mobile gaming GPUs, Eternal Tempest recorded 2,000MHz default / GPU clocks through GPU-Z software, translating into 64GPixel/s pixel fillrate and 128GTexel/s texture fillrate.
After updating to version 31.0.101.4644, GPU clocks jumped by 7.22 per cent to 2,150MHz, resulting in 68.8GPixel/s and 137.6GTexel/s. A mild but welcome overclock, especially as it derives from the manufacturer.
As a reminder, Arc A380 can be had for as low as £117 and features ACM-G11 silicon clocked from 2,000MHz all the way to 2,250MHz on overclocked models alongside 6GB of GDDR6 memory, meaning there is still headroom available if cooling is up to snuff.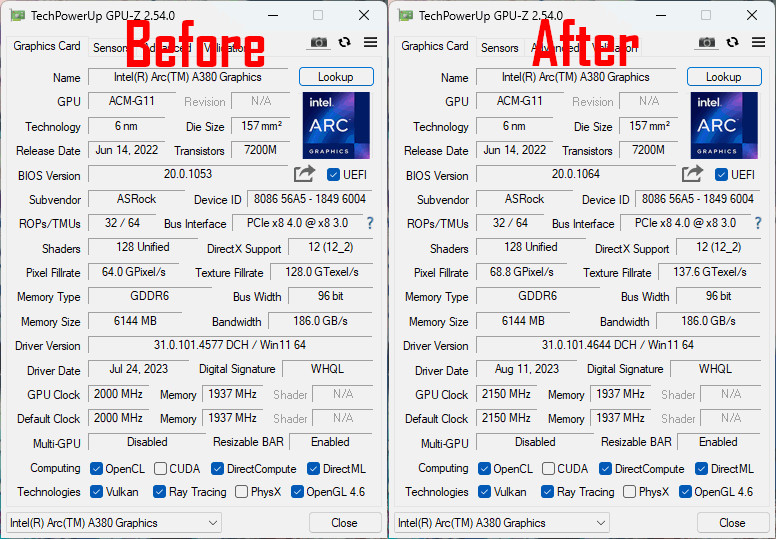 Interestingly, Intel didn't mention this change in its driver logs. Did the patch notes miss this change, or is it a mistake that Intel will revert later to the original 2,000MHz frequency? In any case, if the driver / firmware is responsible for such an uplift, it means all A380 GPUs are capable of reaching the enhanced speed without issues… and if Intel tunes it back at a later date, manual overclocking is still an option.
In gaming though, this change will probably have limited effects, since even assuming 7.22 per cent frame-time improvements means only a couple of extra fps. Not to say it's worthless, just do not expect a night and day difference.
The user also indicated the installer now properly informs about upgrading the card's firmware and its completion, avoiding accidental reboots during the process.