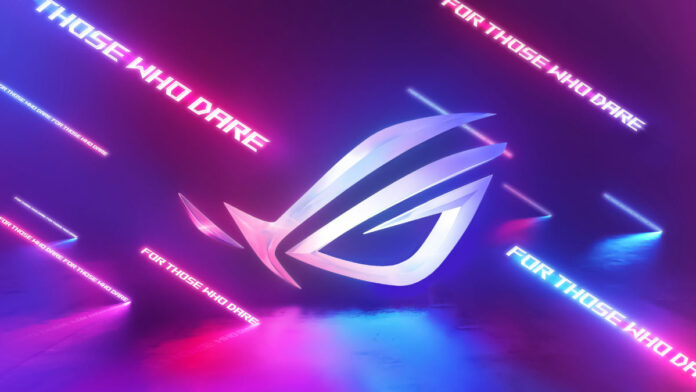 Asus recently announced via its Twitter page that the upcoming ROG Phone 6 will feature Qualcomm's fastest SoC yet, the Snapdragon 8+ Gen 1. Additionally, live images of a supposed prototype have surfaced, providing a sneak peek of the unreleased gaming-optimised mobile device.
Since Qualcomm's recent product brief, phone manufacturers have been busy confirming the launch of upcoming smartphones equipped with the new chip at the helm.
The 'plus' variant of the current-gen chipset will feature claims of up to 10 per cent higher Adreno GPU and Kryo CPU core clocks and an additional 30 per cent improvement on power efficiency. The original Snapdragon 8 (non-plus) Gen 1, while a powerful chipset, was met with fair criticism for high heat emissions, so we can only hope these new claims will translate to improved thermal performance. Full specifications and features can be viewed here.
Is this the ROG Phone 6?
As for the leaked images, they come from Chinese social media via Equal leaks, and only reveal the rear of the phone. It appears to feature a large hexagonal camera bump on top with the letters 'Confidential Equipment" on the glass face below the flash. The body itself looks to be a blue-tinted glass design revealing the components beneath and features 'DARE' in bold ROG script across the body. A signature ROG logo and 'Designed by ROG Lab' is featured at the bottom-rear, as well.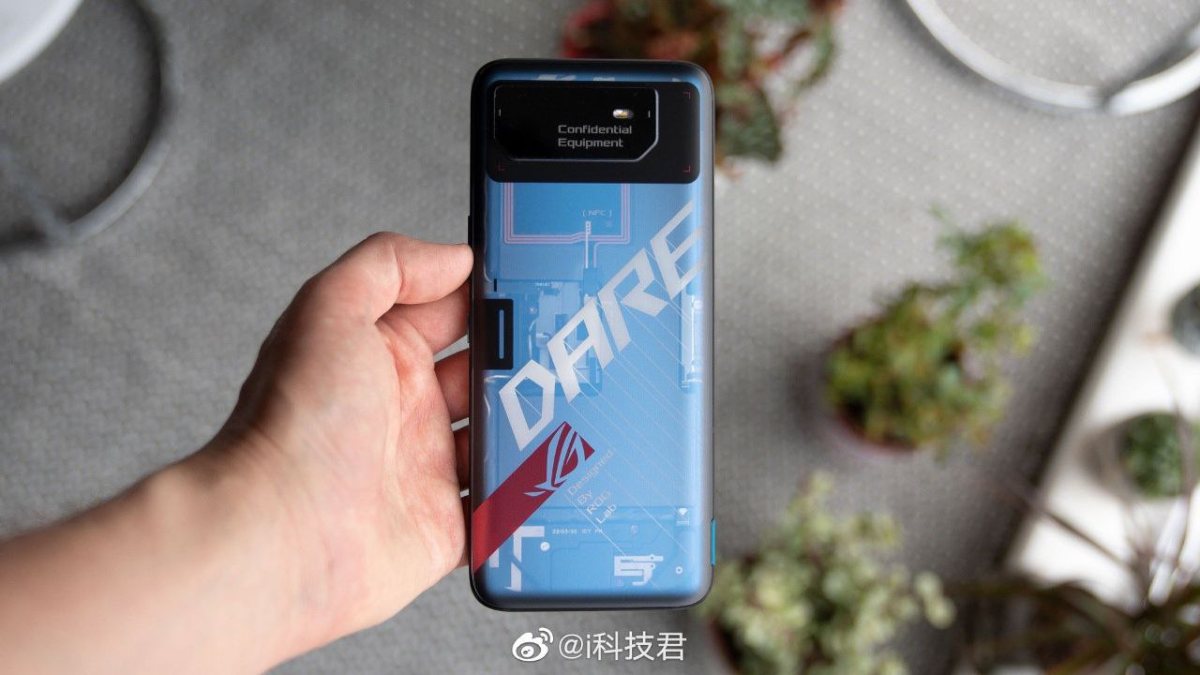 No pricing and availability have been announced, yet based on the leaks provided and over 16 companies gearing up devices for a move to the new platform, we expect to see the flagship gaming mobile by Asus very soon. Until then, the Asus 'Boundless' event has unveiled a number of new products to market, including the ROG Flow X16 convertible gaming notebook and Evangelion-inspired collection of PC hardware, accessories, and even clothing.