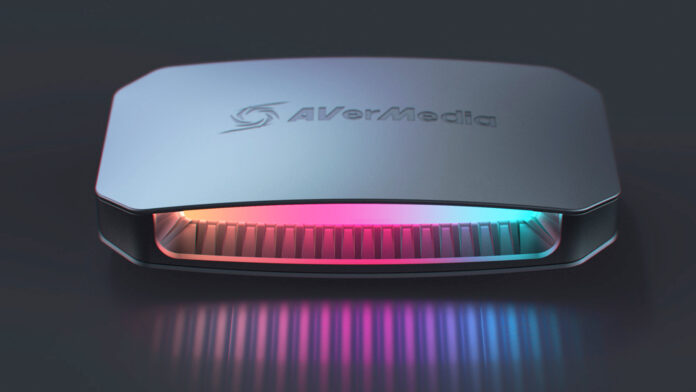 Avermedia has launched the Live Gamer Ultra 2.1 capture card, ready to record high-quality gameplay from your consoles and PCs.
The Live Gamer Ultra 2.1 (GC553G2) leverages the power of HDMI 2.1 ports, offering high-fidelity video at high refresh rates. To be exact, this 120mm x 70mm x 27.6mm box can record up to 4K resolution at 60Hz. You can view things at a higher refresh rate locally, though, thanks to a 4K at 144Hz/120Hz passthrough. This is complete with HDR and VRR (Variable Refresh Rate) support to ensure immersive and stutter-free visuals, which is excellent news given just how important VRR is for gamers.
Avermedia adds that 1440p 240Hz passthrough will be available via a firmware upgrade on October 19, with gradual support for more resolutions and refresh rates.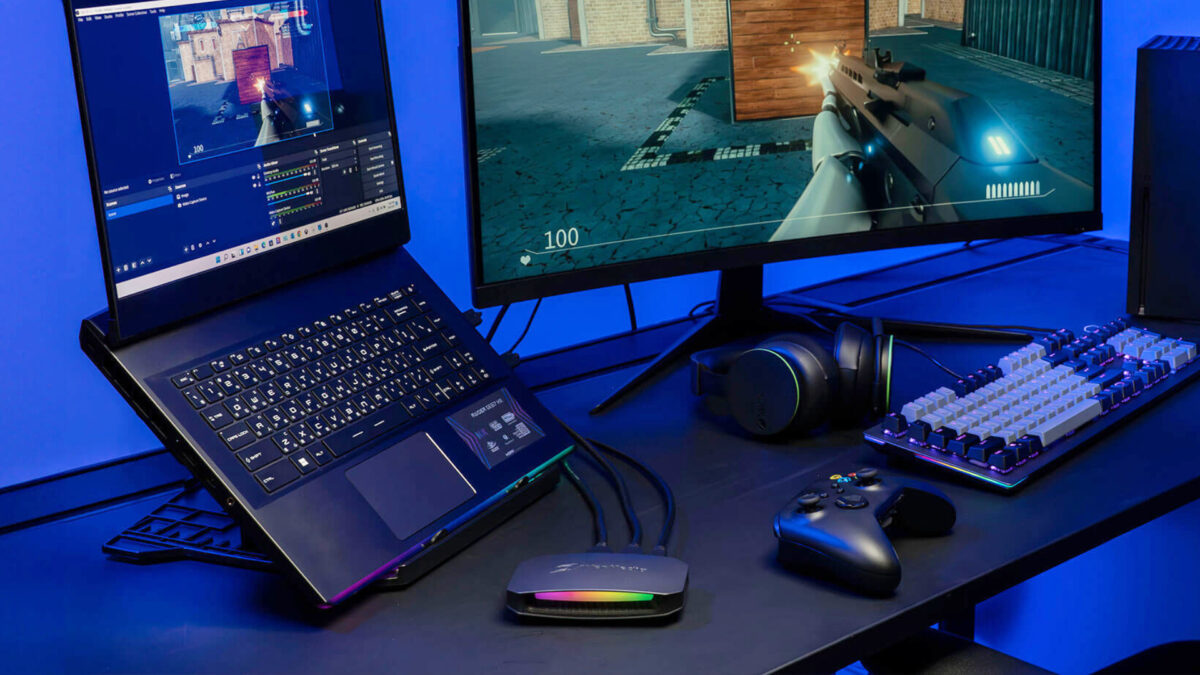 Be it at native or lower resolutions, you can choose between YUY2, NV12, RGB24, or P010(HDR) video formats. Just make sure your streaming PC or laptop's Type-C port supports USB 3.2 Gen 2 or above to handle the amount of data this device records. Avermedia also suggests using displays without DSC (Display Stream Compression).
While we are at it, the I/O consists of one USB 3.2 Gen 2 Type-C (10Gbps) for data/recording transfer, two 4-pole 3.5mm audio jacks, and two HDMI 2.1 ports – input and output. The latter duo is capable of passing through 4K 144Hz HDR/VRR, 1440p 144Hz HDR/VRR, plus 1080p 240Hz HDR/VRR.
And if you like some RGB bling, you can customise the Live Gamer Ultra 2.1's lighting in the software, which is also compatible with ASRock's Polychrome Sync and MSI's Mystic Light Sync for a uniform light show.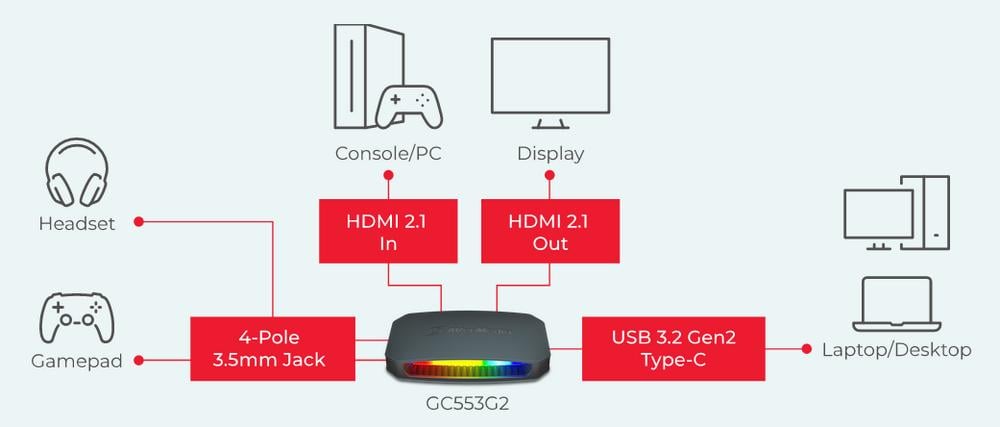 Currently, the Live Gamer Ultra 2.1 runs on Windows 10 and 11 x64, with macOS support coming later this year. For optimal operation, you need a machine housing a sixth-gen Intel Core i5 CPU, GTX 1060 or above, plus 8GB of memory.
In addition to the capture device, you will also get a 4-pole 3.5mm audio cable, a USB 3.2 Gen 2 Type-C cable, plus an HDMI 2.1 cable, which the brand recommends using to avoid any issues.
"We believe every gamer deserves the best tools to showcase their skills and passion. With this new HDMI 2.1 USB capture card, we're taking game streaming and capturing to a whole new level," says Michael Kuo, President and CEO of Avermedia. "Our goal is to empower gamers to create content that truly reflects their talent and dedication."
The Live Gamer Ultra 2.1 capture device is now available at $299.99.