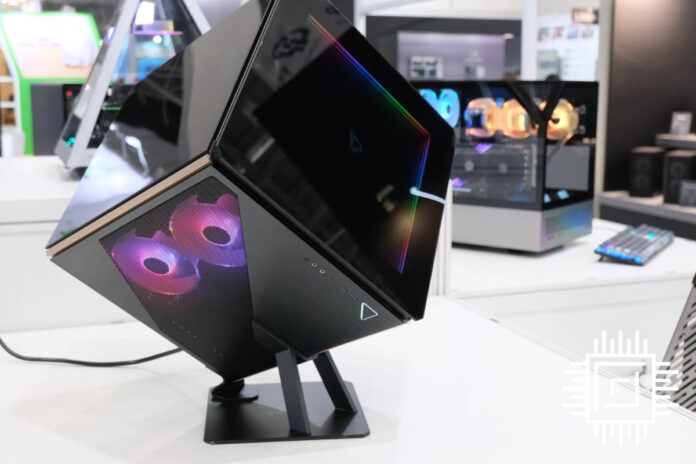 Show up and show out, that seems to be the case (pun intended) with Azza at Computex 2023. The company that brought us the air-flow optimised Pyramid 804 Mesh chassis is at it again, but this time with four truly unique chassis in every shape and size.
All the cases seem to follow the same theme in terms of build quality; they're premium all-round, featuring swathes of aluminium, glass and high-quality steels and metals, each carefully crafted, punched and machined into the beautiful designs we see before us. Some take the asymmetrical approach, like the Mesa 811, while others feature a more premium and elegant take on the modern mid-tower case. Either way, there's a lot to unpack and on that note, let's dig in, shall we?
Sanctum 810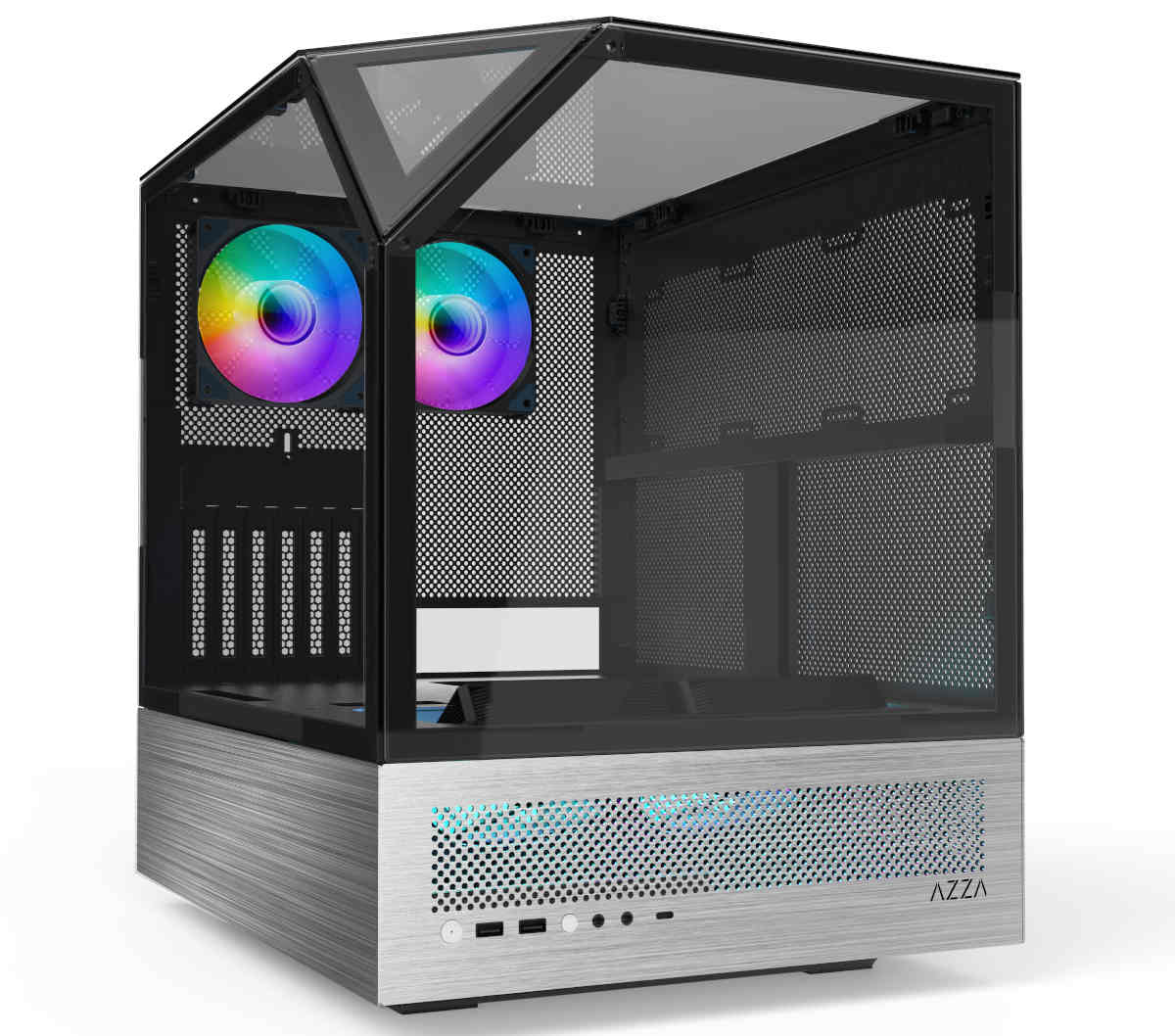 Kicking off with the Sanctum 810, it appears almost entirely cubed, but not quite; the three-sided glass panes cleverly meet in the top-left corner to create a rather fascinating little triangular window. Something we've not quite seen before, and it's quite striking to say the least.
The base is brushed aluminium and filled with mesh. It's here you will find a dual-chamber compartment designed to hold all your cable clutter and a meshed bottom that reveals angled front fans that draw fresh cool air.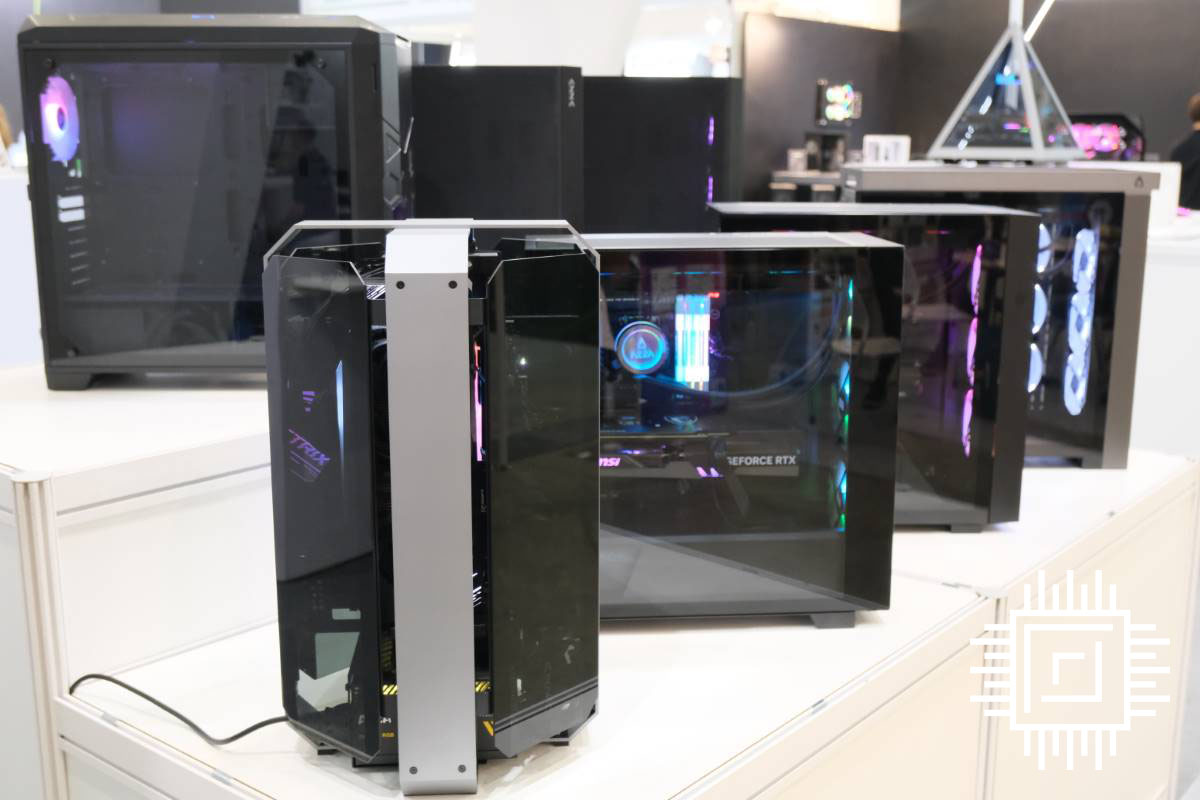 That's not all, as the remaining rear and side aluminium panels are also airy and mesh-like, making for a suitable fan placement, of which, the manufacturer says, the entire enclosure holds support for up to seven 120mm spinners. Suffice to say, cooling will not be a concern.
Mesa 811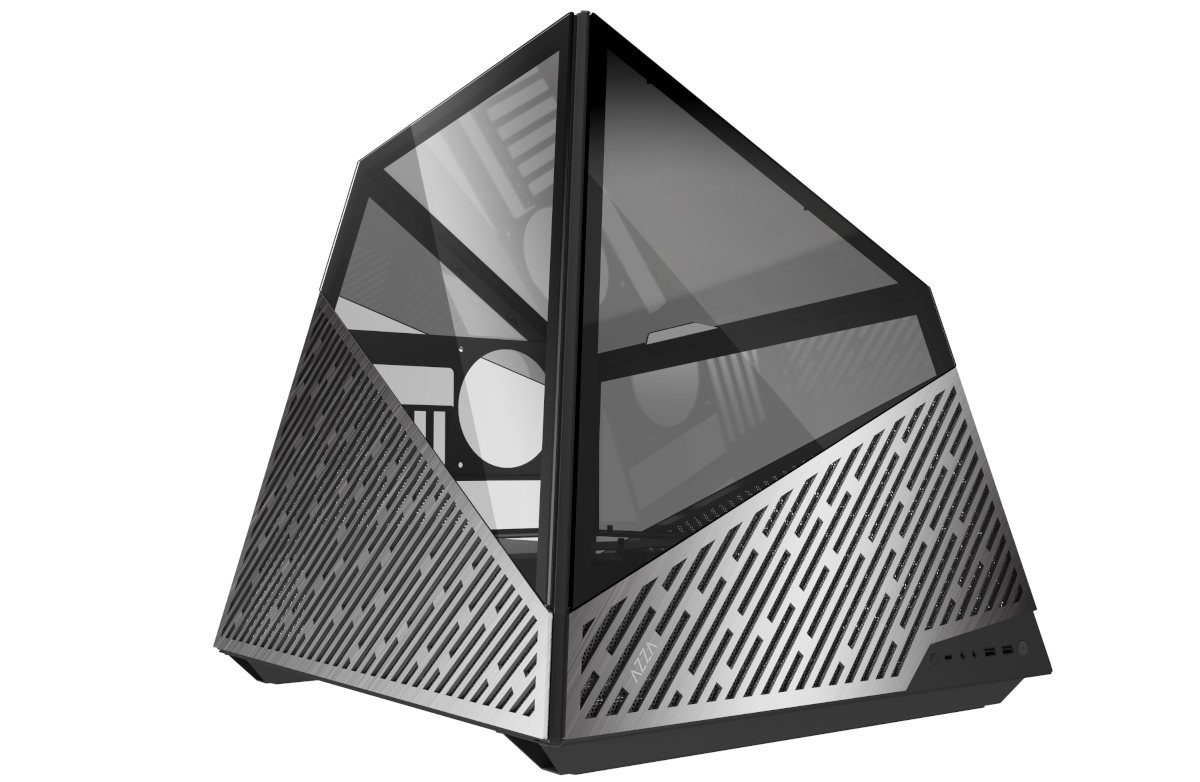 Truly unique in every sense of the word, the Mesa 811 is both asymmetrical and rhombus-like in nature, featuring four different-sized side panels that are glass on top, with grooved, cut-out aluminium walls at the bottom.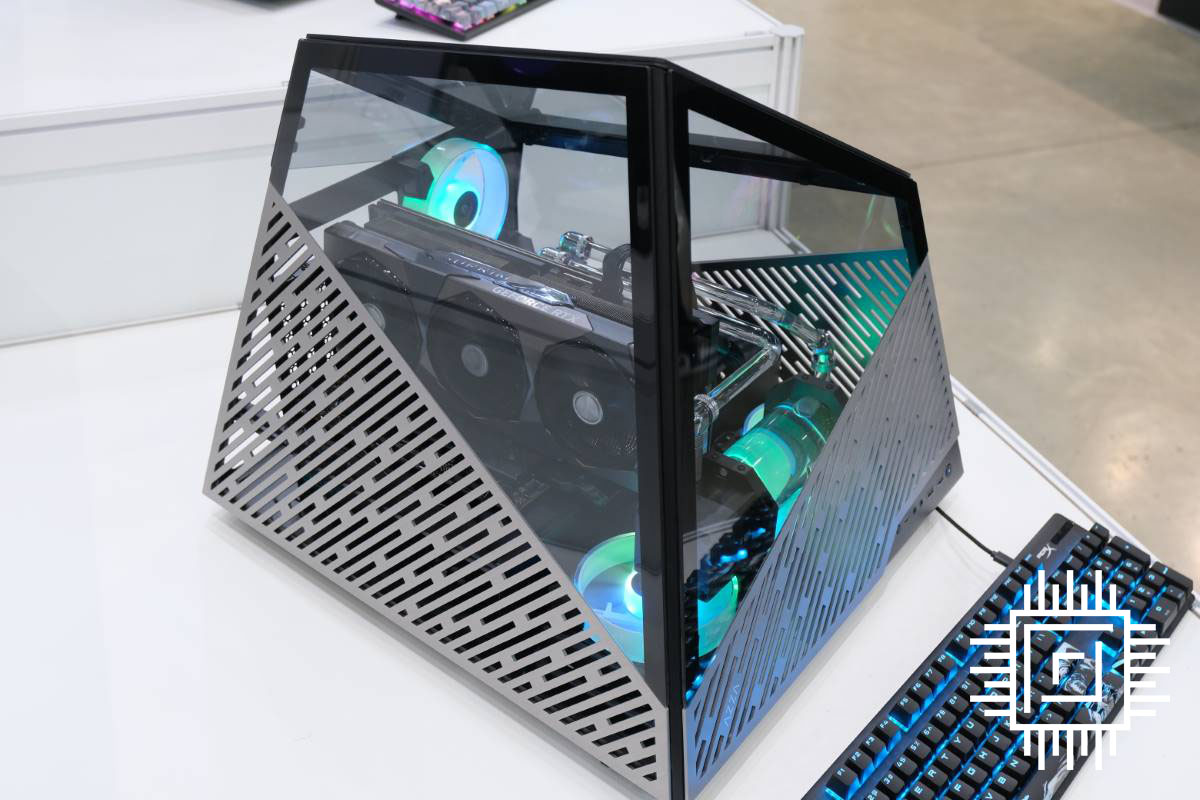 The front holds enough for three fan ports and an additional fan port in the rear provides even more ventilation. We assume the bottom is also ventilated. Quite literally, breathtaking.
Nonetheless, the 811 can accommodate E-ATX all the way down to Mini-ITX motherboards, and supports up to 380mm-long graphics cards, all the while supporting maximum air-cooled CPU cooler height of up to 160mm. Spacy and airy, that's how it should be.
Neo 500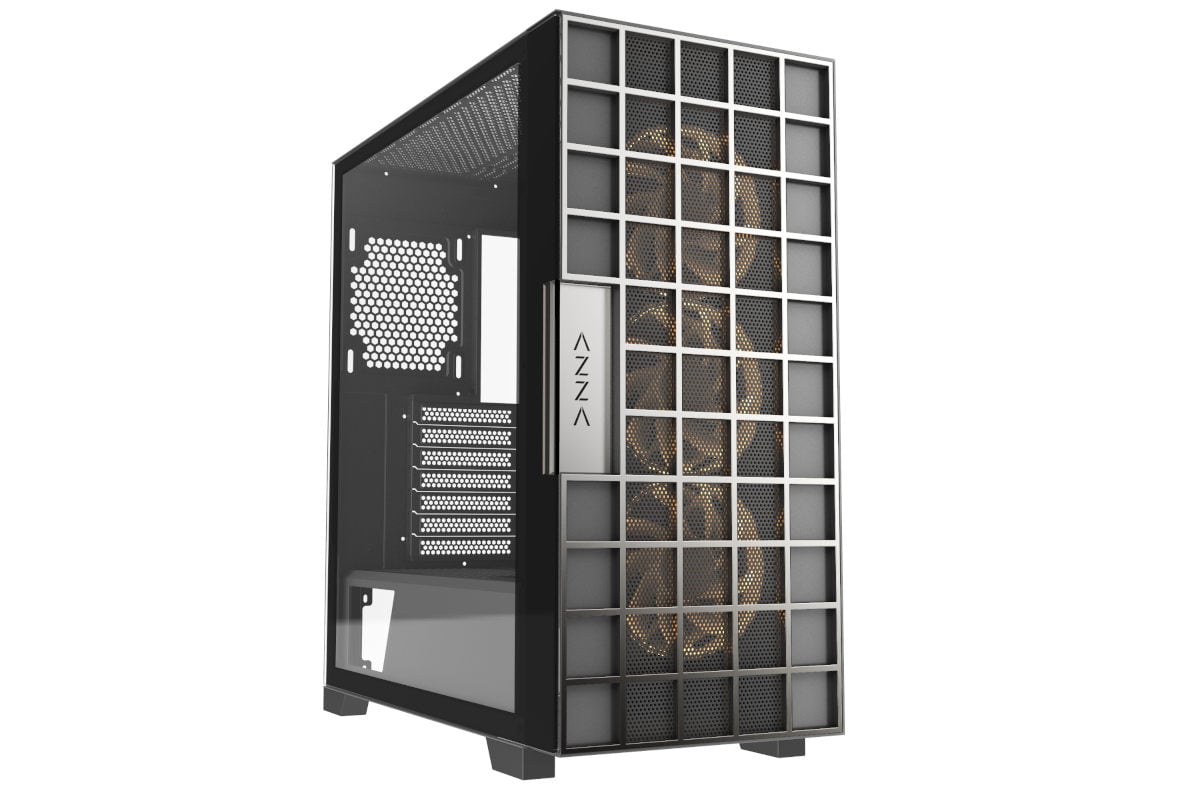 I like to call this one 'modern-industrial chic,' or you could go with the company's take and call it 'simple yet elegant,' either way, the Neo 500 is your classic mid-tower chassis with that extra bit of Azza flair.
Again, the meshed front features a unique square-shaped metal cutout design that when paired together with three 120mm pre-installed front fans allows for front-to-back air circulation. Ideal for either 360mm liquid-cooled AIO, or traditional CPU air cooler, the choice is yours.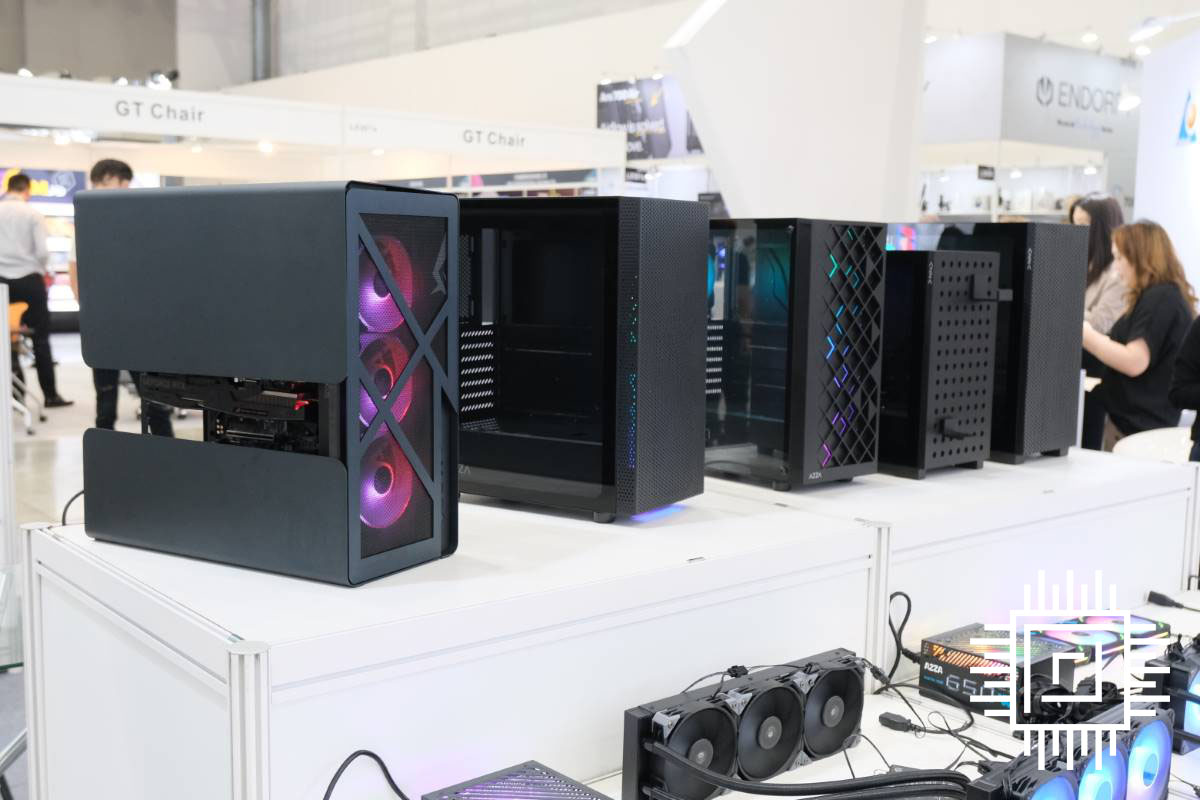 Additionally, the case supports up to E-ATX motherboards and can also hold Micro-ATX and Mini-ITX motherboards, while the innards can accommodate GPUs up to 380mm long. Finally, the bottom is a traditional basement design which holds your cables, PSU and additional storage devices. Simple.
Augment 510 and Augment Pro 520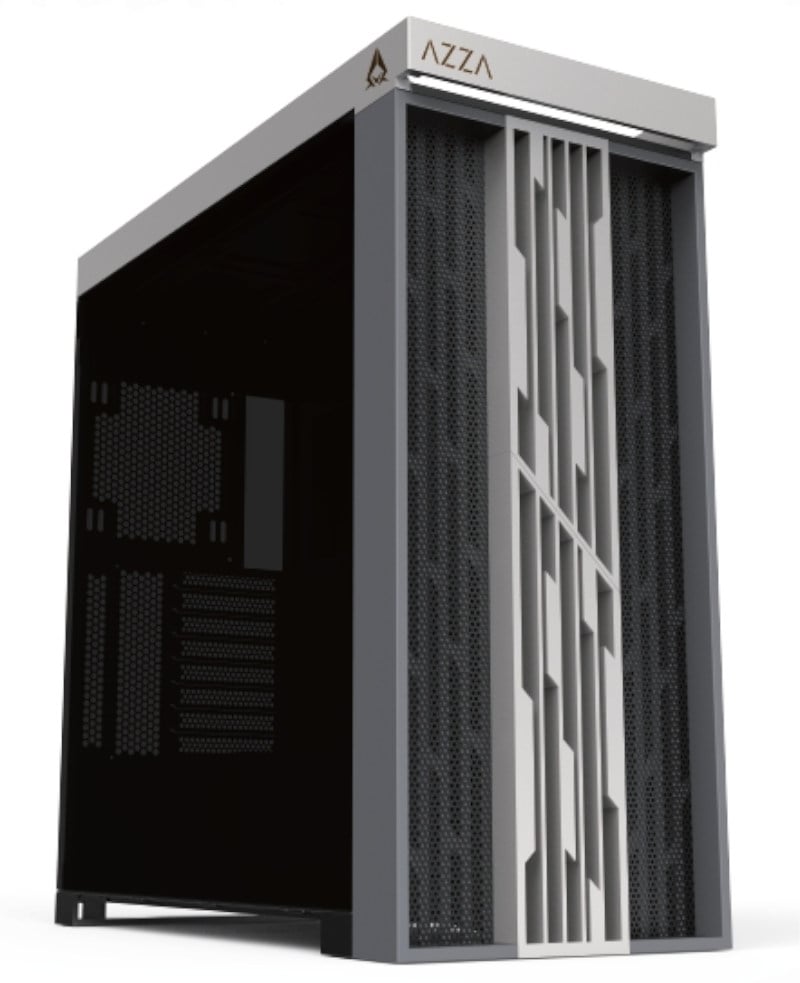 While Azza didn't go into any specifics, both these cases appear the same in terms of design, yet come in entirely different form factors, namely mid-tower and full-tower ATX, respectively.
It as premium as the ones that came before it, yet also the most basic. Despite this, the Azza engineers still managed to show off their love and expertise for metal craftmanship, and as such, the Pro 520 version features a rather thick aluminium top panel with slotted ventilation and meshed panels in front, completing the look with a traditional tinted glass panel on the side. Classic, and classy.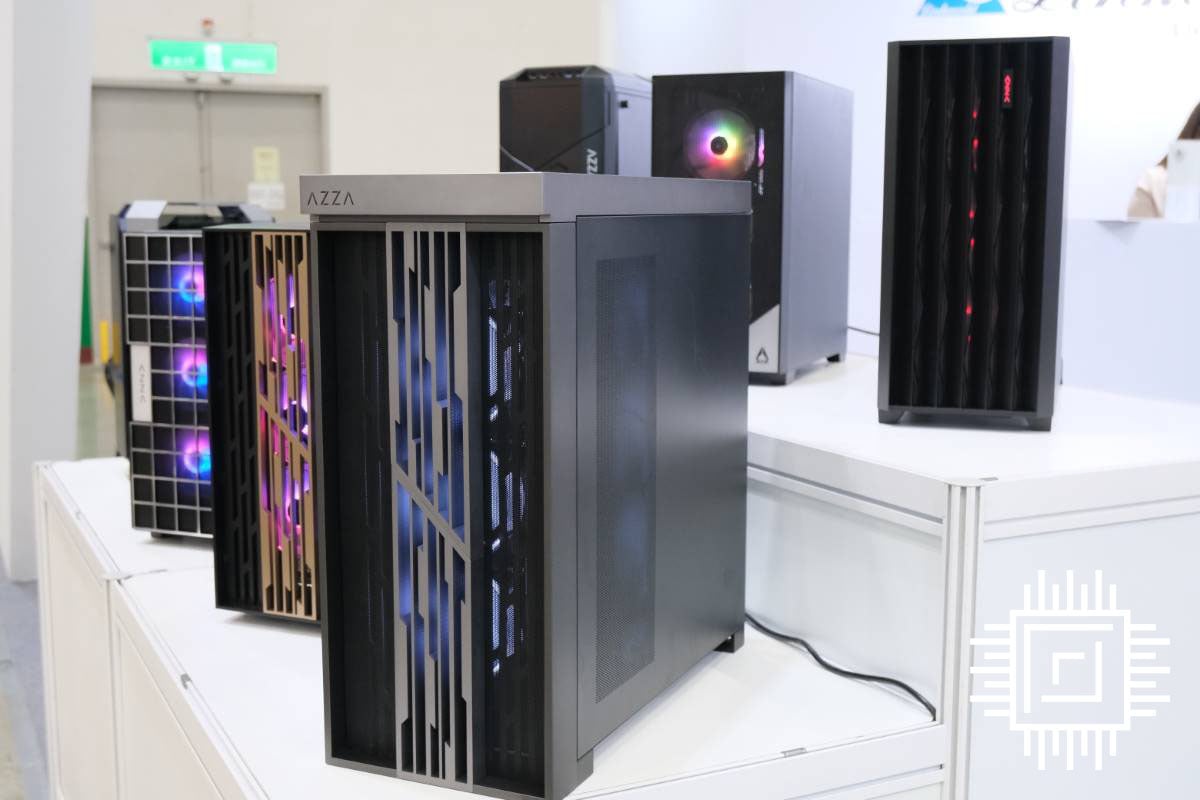 Finally, Azza also unveiled a community project at Computex 2023 called Design Beyond Limits that pits case modders, artists, makers and anyone with a penchant for creativity to work with Azza to create an innovative PC Case. The winner gets their concept made with a cash prize upwards of $5,000!