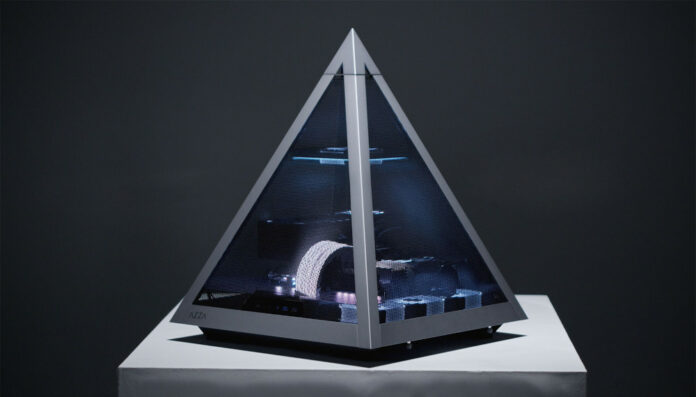 Azza has announced an updated version of its eye-catching Pyramid 804 chassis with metal mesh panels instead of the tempered glass found on the original.
A seemingly simple switch, yet one that should greatly improve airflow inside the case, and subsequently lower temperatures of any installed components. Like the previous iteration, this new model should open by simply lifting its pyramidal side panels, thus leaving a large space to manoeuvre when building your system. The entire structure seems to be made of aluminium – yes, even the mesh – with a black anodised finish inside contrasting with a grey exterior.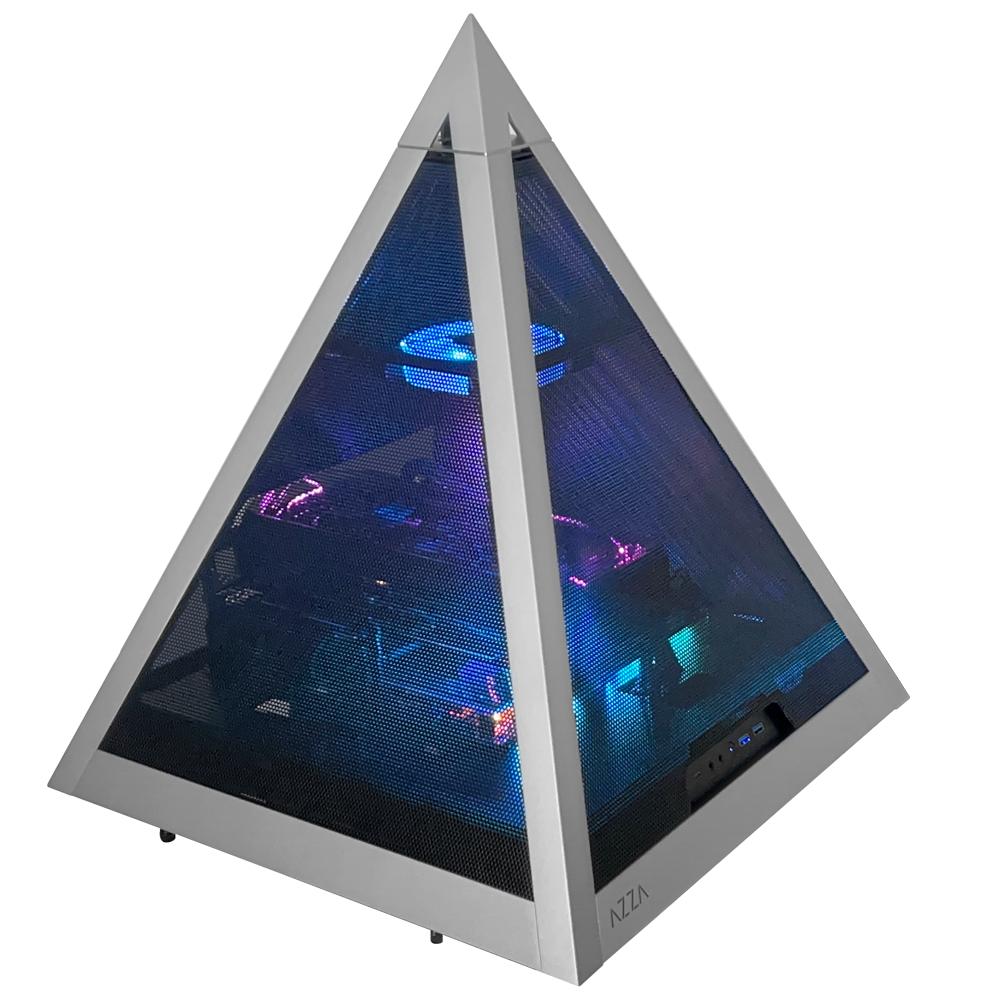 While Azza does offer a Mini-ITX Pyramid enclosure, don't let the M in Pyramid 804M deceive you, this is an ATX chassis measuring 585mm (H) x 490mm (W) x 490mm (D) and weighing 12.9kg. This means it's compatible with up to 305x280mm E-ATX, ATX, Micro ATX, and ITX motherboards, alongside 330mm long graphics cards and 95mm high CPU coolers. The graphics card sits flat on top of the mainboard, secured by an adjustable card holder and connected via an included 20cm PCIe 4.0 extension cable.
So, what about the cooling of this Mesh Pyramid? You get five 120mm fan spacings on the bottom, and one 120mm on the top filled with a 120mm Azza Hurricane III aRGB fan. For liquid coolers, you have support for up to 360mm radiators on the bottom right. The case has three expansion slots, mainly for the GPU, and you may well need them all as 3.5 slot cards are now in fashion.
Storage is covered by two 2.5in and one 3.5in (compatible 2.5in) drive bays, while connectivity is handled by two USB 3.0 Type-A, one USB Type-C, and a 3.5mm audio jack.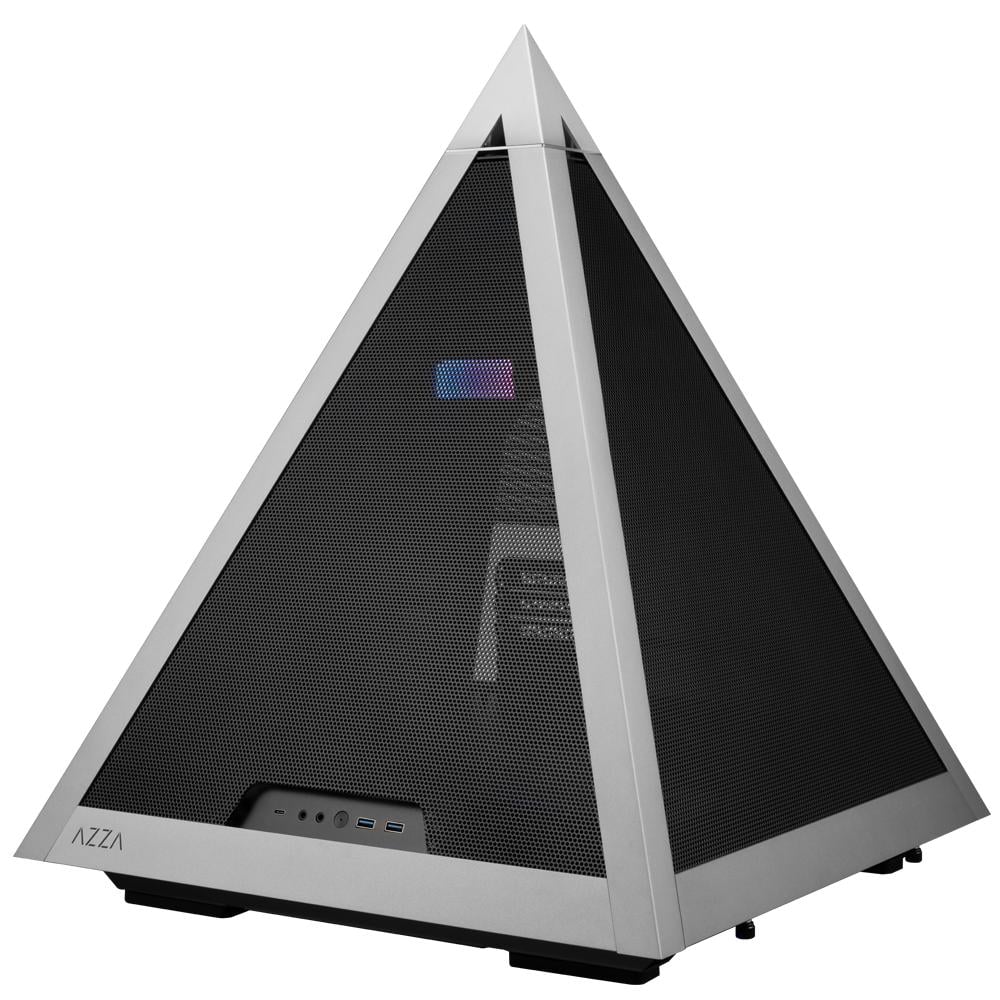 Since this case is clearly meant to be a showpiece, there's scope for Azza to take it to the next level through skinned variants. First thing coming to mind is an Assassin's Creed Origins themed design, made of a white pyramid base with hard stone/granite block texture and a gold pyramidion (uppermost piece or capstone of an Egyptian pyramid). I'm probably getting carried away, but if you're thinking similar, user-made customisation shouldn't be too hard given the design is mostly flat.
The Azza Pyramid 804M Mesh chassis is available at $419.99 on Amazon. Needless to say, it is a literally a bit steep, but hey that's the price you pay for something unique.