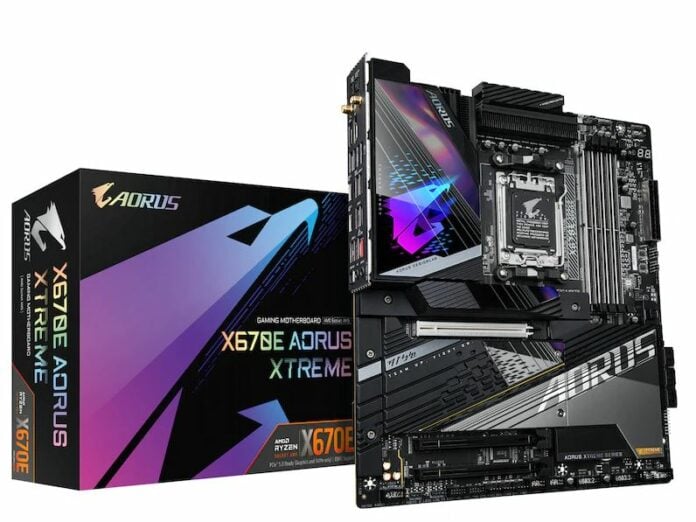 All ready to jump on over to AMD Ryzen 7000 Series processors touting excellent performance and forward-looking features such as DDR5 and PCIe 5.0? You'll be needing an LGA1718 AM5 motherboard to go with the shiny chips. The only options presently are X670E and X670 chipset-based boards offering the full gamut of supporting goodness. Trouble is, they're rather expensive, and we know this by evaluating board pricing made available after the retail embargo lifted today.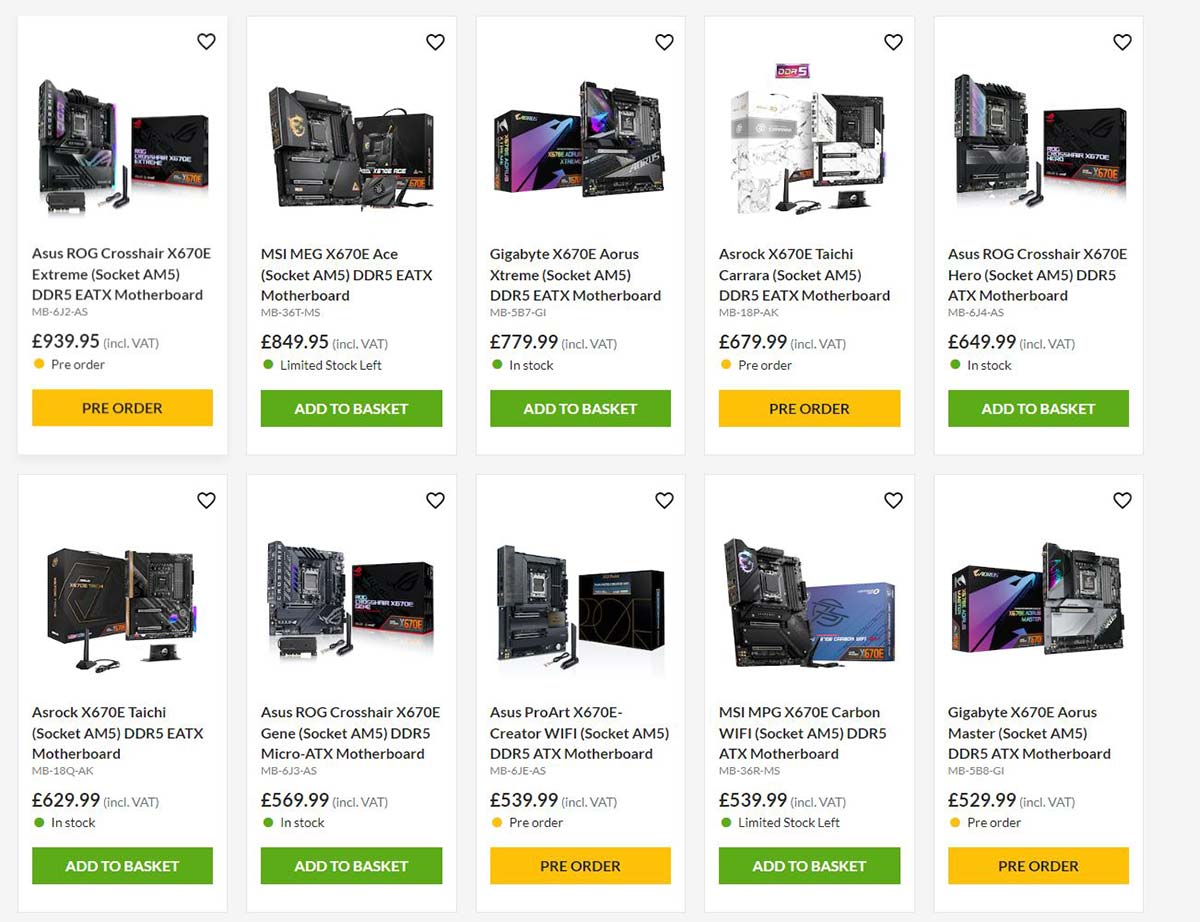 Looking over at Overclockers UK, who tends to have a wide selection of hardware on launch day, paints a gloomy picture for either X670 or X670E. All told, 25 boards are listed, of which nine are presumed to be in stock.
Crunching some numbers, the five X670 boards average £317.60 each, while the remaining 20 X670E fetch an average £530.80. That's before you potentially stump up the extra paper for DDR5 memory.
A positive mention must be given to ASRock who, at the time of writing, has two X670E-based boards below £330. Our review X670E Taichi arrives at £630, which all things considered, is actually relative value for money.
Mid-range staples of yesterday feel expensive. For example, the Gigabyte Aorus Master chimes in at £530, which has historically been a price reserved for top-tier boards from the big four players' respective line-ups.
This is a perfect storm of a rapidly declining exchange rate for the UK pound meeting the usual premiums of adopting the latest technology. We expect the same to happen when Intel 13th Gen Core CPUs and Z790 motherboards go on sale October 20.
A better tack may be to wait for B650E and B650 boards to become available in October. Their feature set isn't as comprehensive, of course, but they ought to arrive at far more financially palatable levels – it's just a shame they aren't available now.