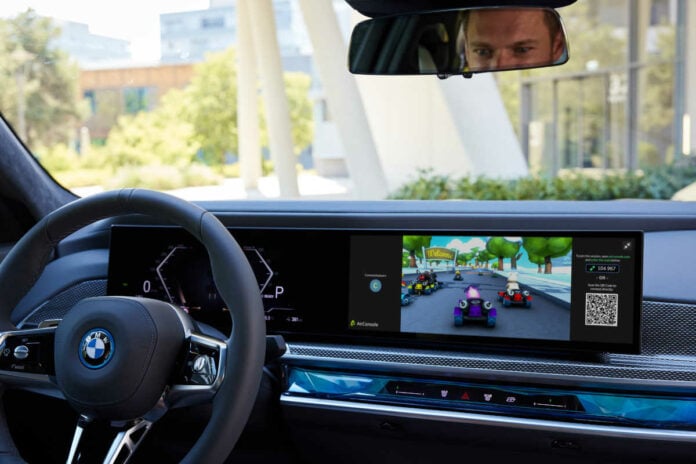 Following in the footsteps of Tesla, BMW Group has announced it will partner with AirConsole to launch casual in-car gaming in BMW vehicles starting in 2023.
AirConsole is a niche gaming company with a suite of custom multiplayer games controlled by mobile phone and supported on Android TV, Google Chrome, Google TV, and Amazon Fire TV.
It now has its sight set on in-vehicle gaming, which has been all the rage ever since electric vehicles flooded the automotive market. The idea being that since there's a lot of idle time in-between charging, what better way to spend your time than to pick-up a quick gaming session.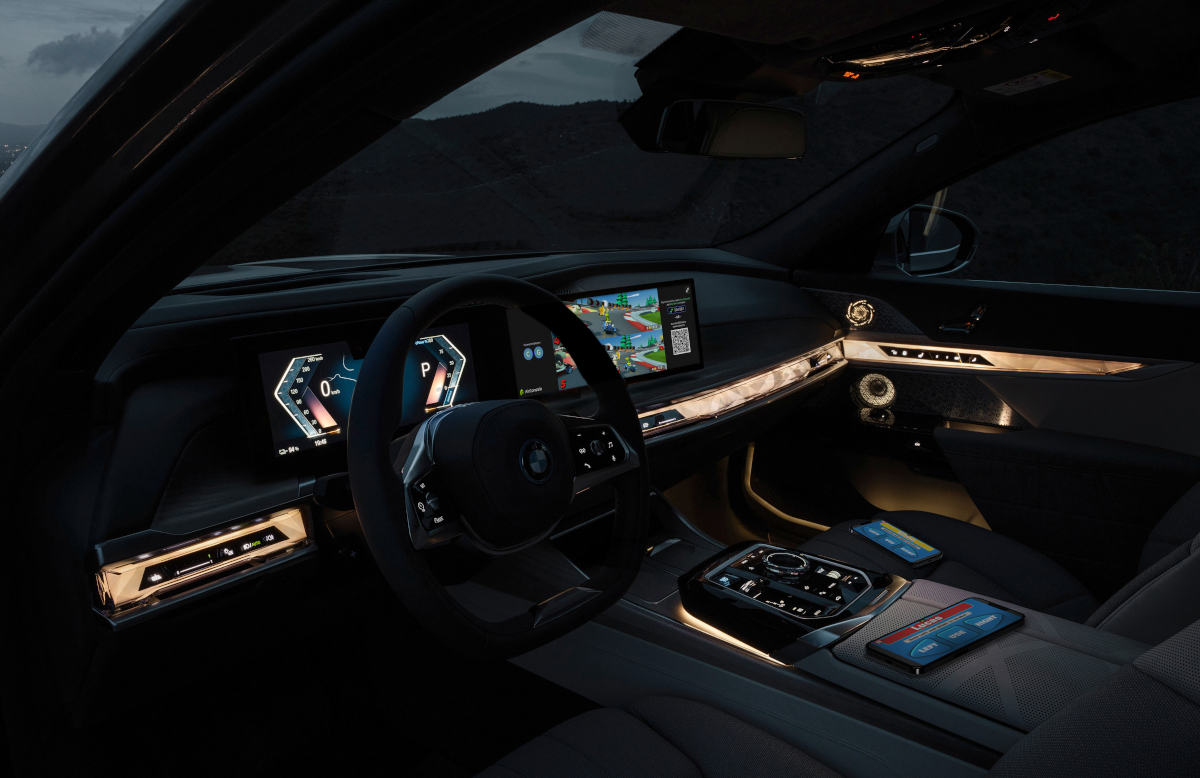 BMW's interpretation will marry next-generation advanced processors and high-resolution curved displays. Setting up the AirConsole is relatively easy; simply scan a QR code provided by the car, which will then let you use your smart phone as your controller, and the curved display acting as the gaming monitor.
Stephan Durach, BMW's Senior Vice President for Connected Company Development, says, "With AirConsole, we will leverage innovative technologies combined with a broad variety of fun and multiplayer games. This will make every waiting situation inside the vehicle, such as charging, an enjoyable moment."
CEO of AirConsole, Anthony Cliquot, adds, "We are extremely proud to spearhead gaming inside vehicles with BMW and are excited to create new games for in-car entertainment. Our ingenious architecture, coupled with the ease of access of our platform, will change the way people get entertained in their vehicles."
No supported vehicles were listed at the time of writing, yet the automotive industry is heading in a strange direction, where infotainment smarts feature high on the list of priorities.
Tesla, thanks to its avid gamer and enigmatic leader, Elon Musk, had expressed a desire to bring games like Minecraft to the infotainment unit, while the Tesla Model S Plaid 2022 featured a custom Tesla Arcade processor claimed to output 10 teraflops of graphical prowess.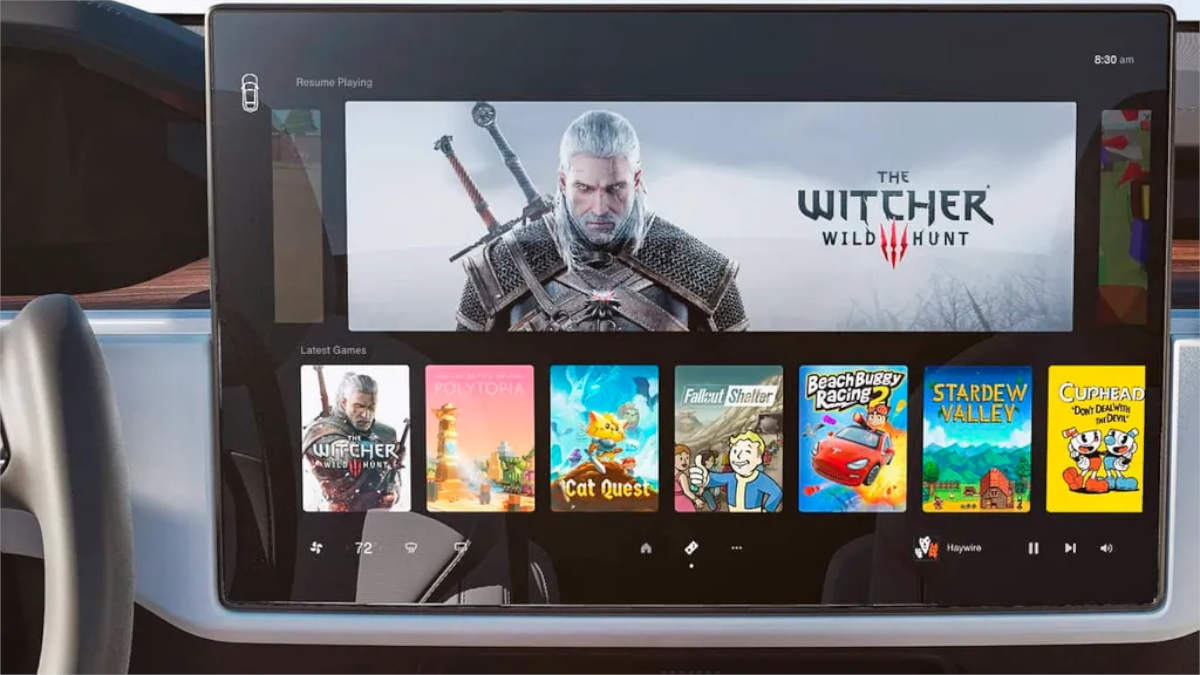 For now, we've seen accompanying demoes of Minecraft and Cyberpunk 2077 running on its console display with various popular video games currently available including The Witcher 3, Fallout Shelter, Stardew Valley and Cuphead to name but a few. And that's not all, the tech billionaire also quite recently expressed his desire to integrate Steam in the near future.
For as far back as I can remember, video games were always an option if you had deep pockets, a penchant for electronic systems and a bit of creativity in mind, often popularized by the original Fast and the Furious films, NFS: Underground video games, and a cackling Xzibit in the Pimp My Ride MTV series back in the day.
Back in 2001, my 11-year-old self certainly wouldn't have imagined HD touchscreens, let alone gaming systems becoming mainstay in vehicles. Of course, that was over twenty-years ago, and the future is nigh.