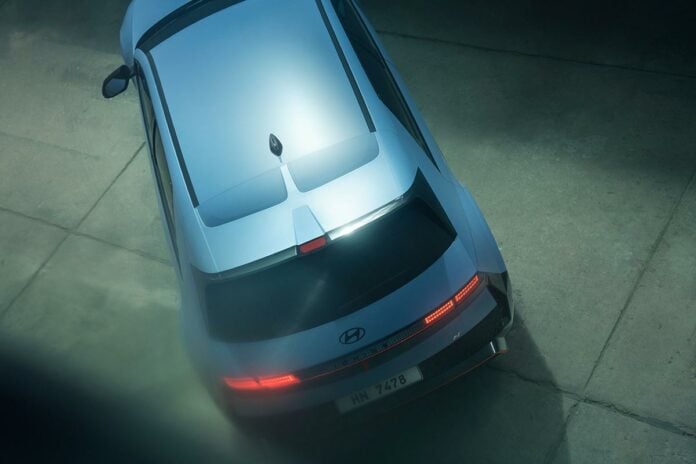 Hyundai has officially announced the Ioniq 5 N, an eagerly anticipated performance variant of its hugely popular EV.
Designed in partnership with the South Korean automaker's 'N' subdivision, the revamped car is described as a gamechanger for electric high performance and attempts to bridge the gap between EVs and traditional ICE vehicles.
Key to achieving that goal is mimicking the feel of an ICE motor, which Hyundai achieves through a number of neat or ill-advised tricks, depending on your point of view. Firstly, an N e-shift driving mode simulates an eight-speed, dual-clutch transmission, adding an artificial 'jolt' between shifts to make the car feel closer to an ICE on the road.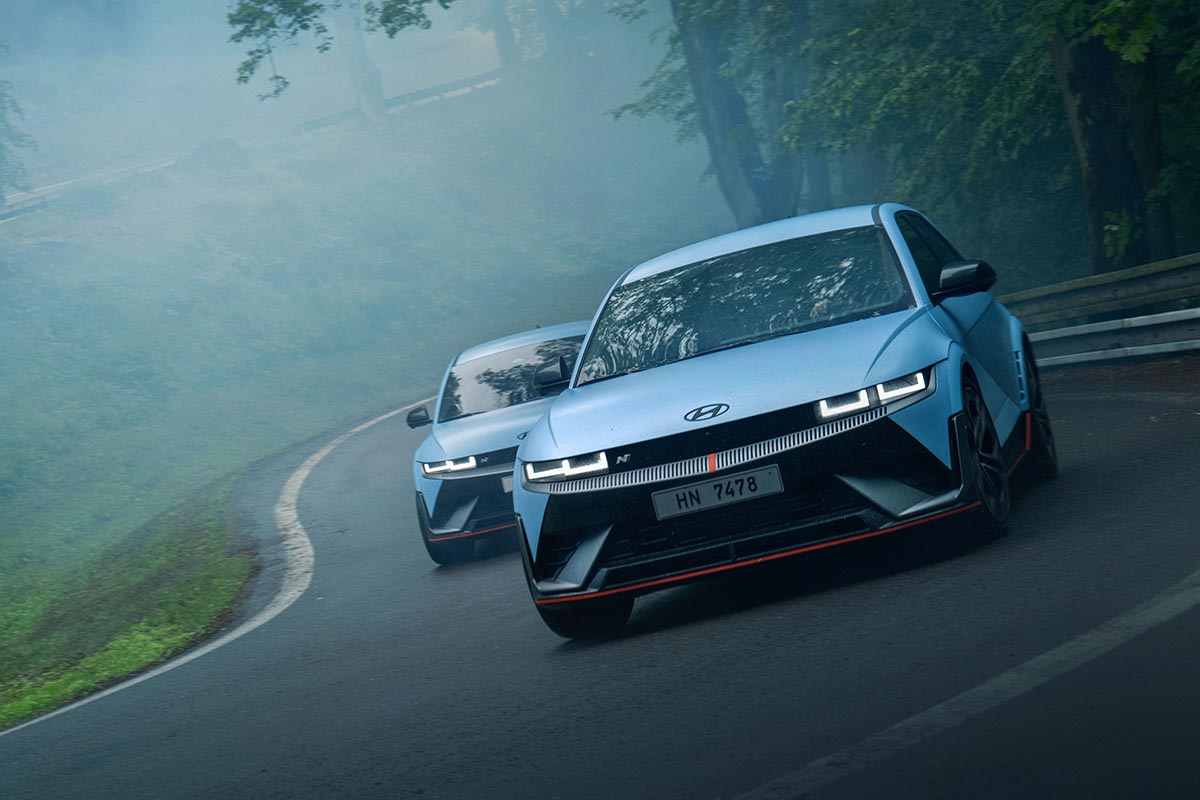 Secondly, and perhaps even more strangely, a new 10-speaker sound system (eight internal, two external) employs N Active Sound+ technology to blare fake engine sounds at passers by. Just for kicks, there are three sound themes to choose from; Ignition, which simulates an N 2.0T engine; Evolution, inspired by the RN22e; and Supersonic, whose audio profile matches a twin-engine fighter yet.
The question we're left pondering is why would anyone want to do that? The key benefits of an EV, for a lot of enthusiasts, include a smooth, gearless driving experience, low noise and excellent efficiency, all of which are negated by the N makeover.
I've yet to come across an EV driver who wishes their car behaved more like an ICE, but if you do happen to fall into that camp, there are some serious horses batteries beneath the Ioniq 5 N floor. With an increased 84kWh capacity, the dual-motor AWD setup delivers a power output of up to 478kW (175kW front, 303kW rear) propelling the car from 0 to 60 in about 3.4 seconds, compared to an already-quick 5.2 seconds for the regular, family-friendly Ioniq 5.
There's no mention of what the extra performance will do to range – hint: it'll be reduced drastically – but performance purists can look forward to more responsive steering, sharper cornering, fully variable torque distribution, N-tuned brakes with 400mm front discs, and N Launch Control with a choice of three traction levels.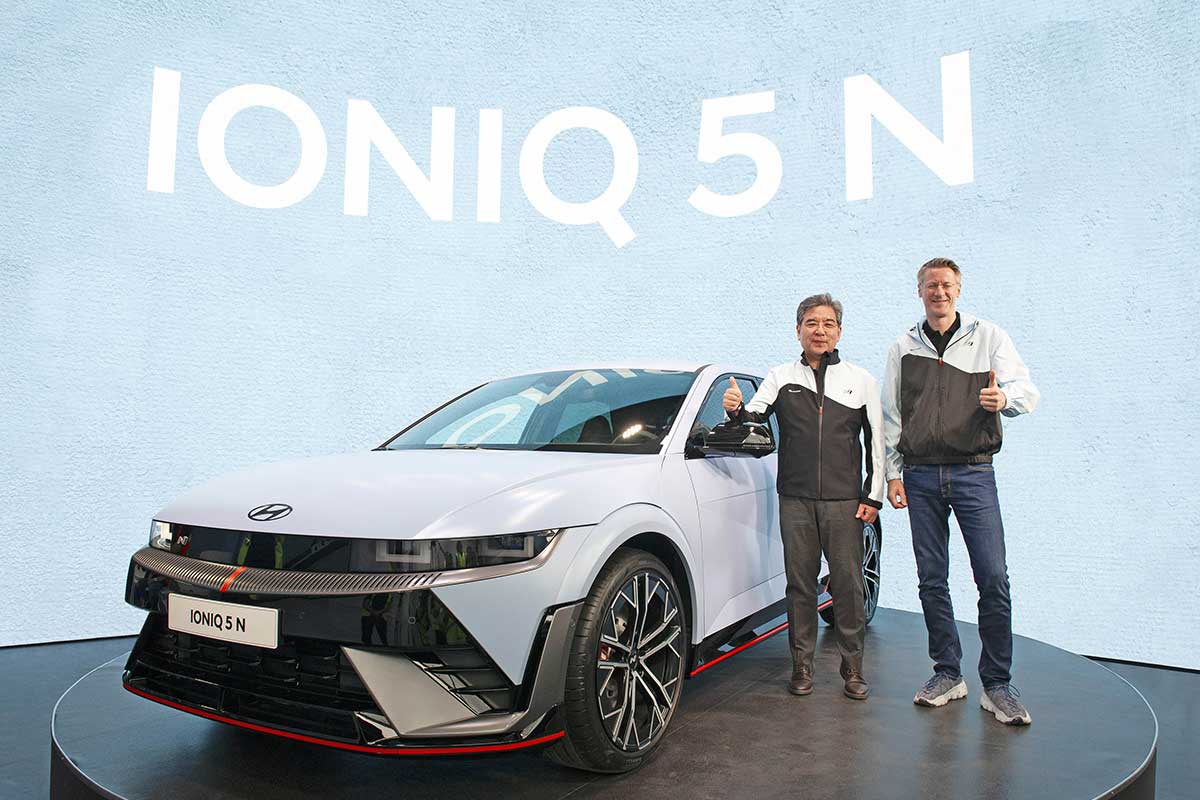 With a more prominent diffuser and 21in wheels, the car's dimensions have grown 50mm wider and 80mm longer, and though I suspect I'm in the minority here, the Ioniq 5 N, while appearing menacing, loses the ultra-sleek, retro-futuristic vibe that made the original Ioniq 5 a viral smash hit.
Still, the good news for existing Ioniq 5 owners is that the 'N' does address some pressing concerns. Internal USB has been upgraded to Type-C, and responding to a glaring omission on all current models, Hyundai proudly declares "there is also a rear window wiper." Now that's progress.
Though no official launch date has yet been confirmed, the Hyundai Ioniq 5 N is expected to become available by the end of 2023 and will likely fetch over £60,000.