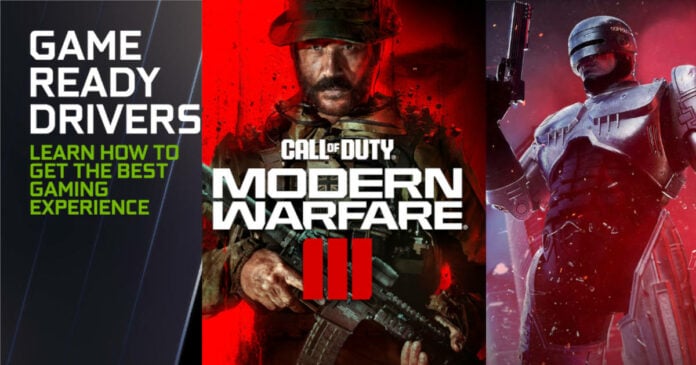 Nvidia has just released its latest GeForce 546.01 WHQL driver, introducing a host of Game Ready optimisations for the latest hotly-anticipated titles. Naturally, Call of Duty: Modern Warfare 3 leads the charge, joined by Desynced, Jusant, and RoboCop: Rogue City.
According to the release notes, Nvidia has optimised the upcoming CoD: Modern Warfare 3 with day-one support for DLSS 3 and Nvidia Reflex. RTX 40 Series users have additional support for Frame Generation, which Team Green claims almost doubles framerates at 1440p. Now that's impressive.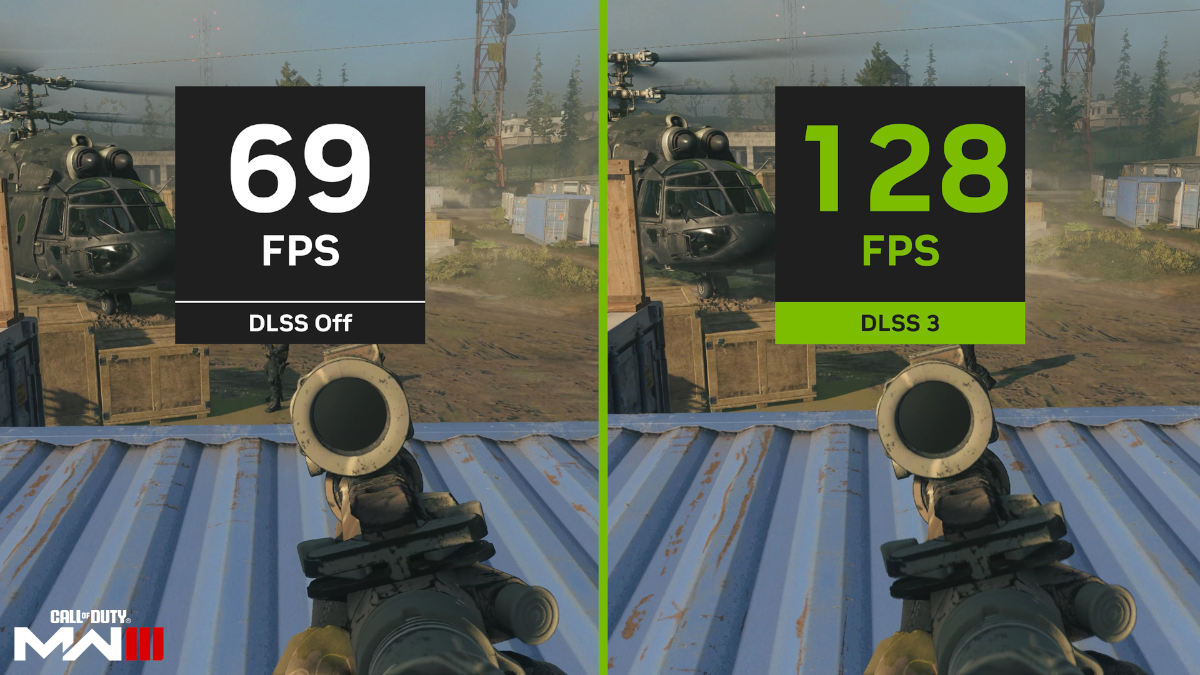 Of course, DLSS 3 works hand in hand with Nvidia Reflex, which helps reduce system latency. Why should you care? Well, it makes gameplay smoother and more responsive, delivering the response time needed for overcoming Modern Warfare 3's most intense gunfights and missions, especially in multiplayer sessions.
Alternatively, if quality is more your bag than performance, you can combine DLAA with DLSS Frame Generation in Modern Warfare 3. DLAA is Nvidia's AI-based anti-aliasing mode, prioritising the highest possible image quality without punishing performance too harshly. It's the best of both worlds!
That's not all. The same performance uplifts, optimisations, and DLSS 3 support have been added to newly released and upcoming titles, including Desynced, Jusant, and RoboCop: Rogue City. Rounding off, Nvidia sorted some issues in Halo Infinite, which include a fix to longer loading times brought over from the previous driver and a patch to performance drops when using Maxwell GPUs.
As always, you can download the GeForce 546.01 WHQL driver here. For your convenience, the full release notes are down below:
Release Highlights
Game Ready for Call of Duty: Modern Warfare III
This new Game Ready Driver provides the best gaming experience for the latest new games supporting DLSS 3 technology, including Call of Duty: Modern Warfare III, Desynced, Jusant, and RoboCop: Rogue City.
Fixed Gaming Bugs
[Halo Infinite] Increased loading times after updating to driver 545.84 [4337526]
[Halo Infinite] Significant performance drop is observed on Maxwell-based GPUs. [4052711]
Fixed General Bugs
Windows Event Viewer incorrectly logs an error when NVTOPPS stops [4331318]
LG C3 OLED TV does not show up as a validated G-Sync Compatible display in the NVIDIA Control Panel [4247350]
Stable Diffusion significant performance reduction after driver update [4166994]