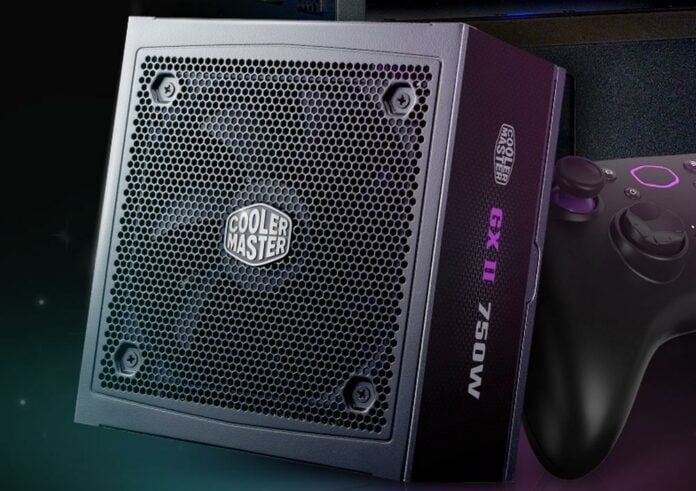 Cooler Master has announced the GX II Gold PSU series boasting ATX 3.0 support alongside 80 Plus Gold efficiency and an angled 12VHPWR connector.
Following the launch of its higher-tier GX III Gold lineup, Cooler Master is moving down the stack with more affordable offerings. Once again, we have full ATX 3.0 compliance, handling 200 per cent power peaks and including a 12VHPWR connector for GPUs. The latter even has a 90° angle for better flexibility and compatibility with thin chassis. Cooler Master also claims this connector has higher electrical durability, lower temperatures, and improved safety.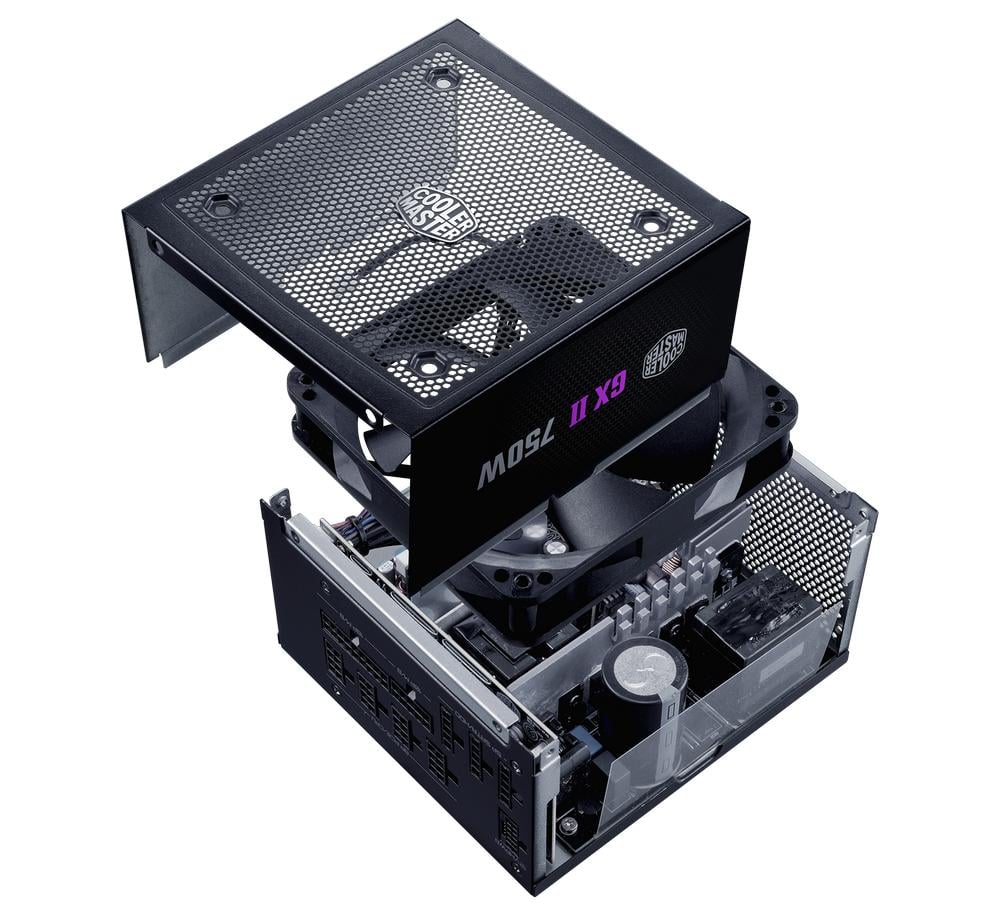 The GX II Gold lineup offers two capacities, 750W and 850W, both measuring 160mm (L) x 150mm (W) x 86mm (H) and featuring a Japanese main capacitor, active PFC, half-bridge LLC, and DC-to-DC design, achieving 80 Plus Gold efficiency certification. These components are cooled by a 120mm HDB fan rotating up to 2,500rpm and supporting zero-rpm mode under 40 per cent load for complete silence.
As usual, we also have OPP, OVP, OTP, OCP, SCP, UVP, Surge and Inrush protections.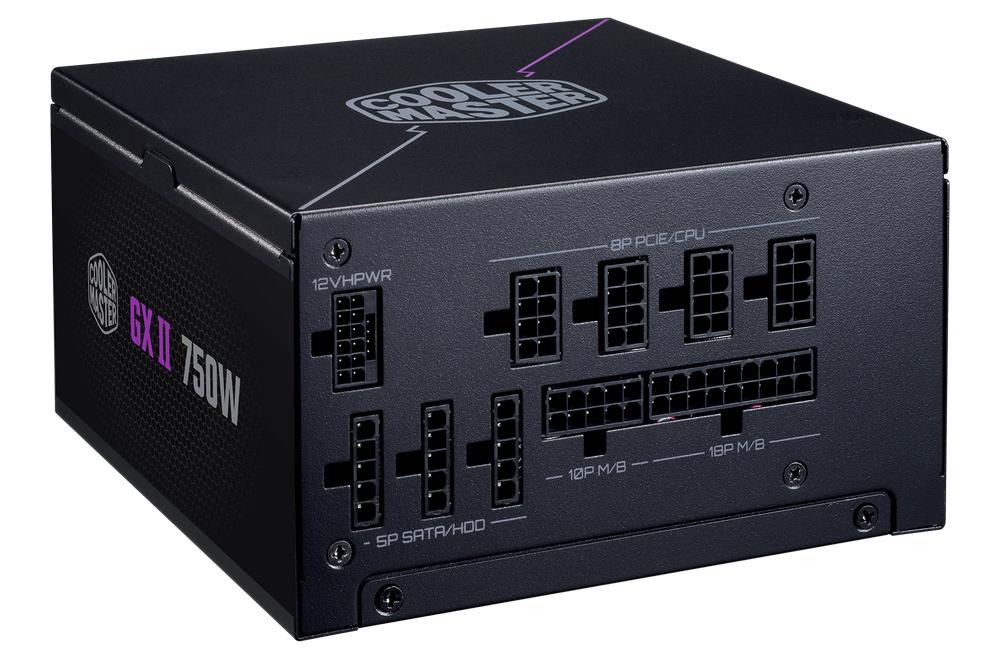 Connector-wise, on both models we get one motherboard 24-pin, two 8-pin CPU EPS, six SATA, two Molex, four 6+2 PCIe, and one 12VHPWR. Enough to run any desktop CPU or graphics card, assuming total load capacity isn't exceeded. If you are unsure how to choose an adequate PSU for your system, check out our very own Club386 guide right over here.
While pricing is yet to be determined, we expect Cooler Master to be aggressive and can confirm the GX II Gold series will be backed by a 10-year warranty as standard, showing confidence in its build quality.