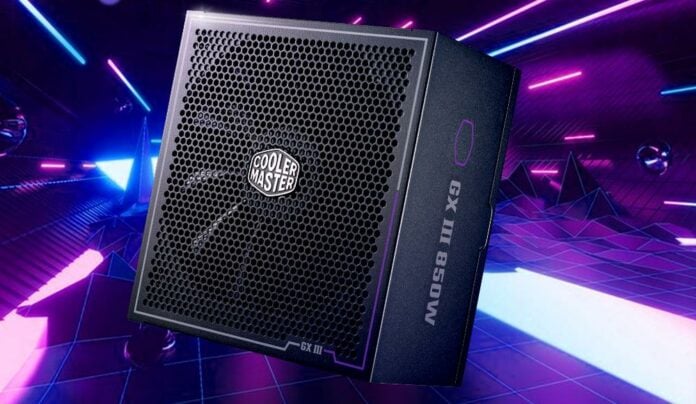 Cooler Master has announced new power supplies joining its GX Series rocking Cybenetics Platinum efficiency and 10 years of warranty in capacities up to 850W.
Targeting enthusiasts and gamers with its wide connectivity and build quality, the GX III Gold series comes in three capacities; 850W, 750W, and 650W. All are fully modular measuring 160mm x 150mm x 86mm, boasting 80 Plus Gold and Cybenetics Platinum efficiency certifications, while reaching Cybenetics Titanium levels at 20 per cent light loads.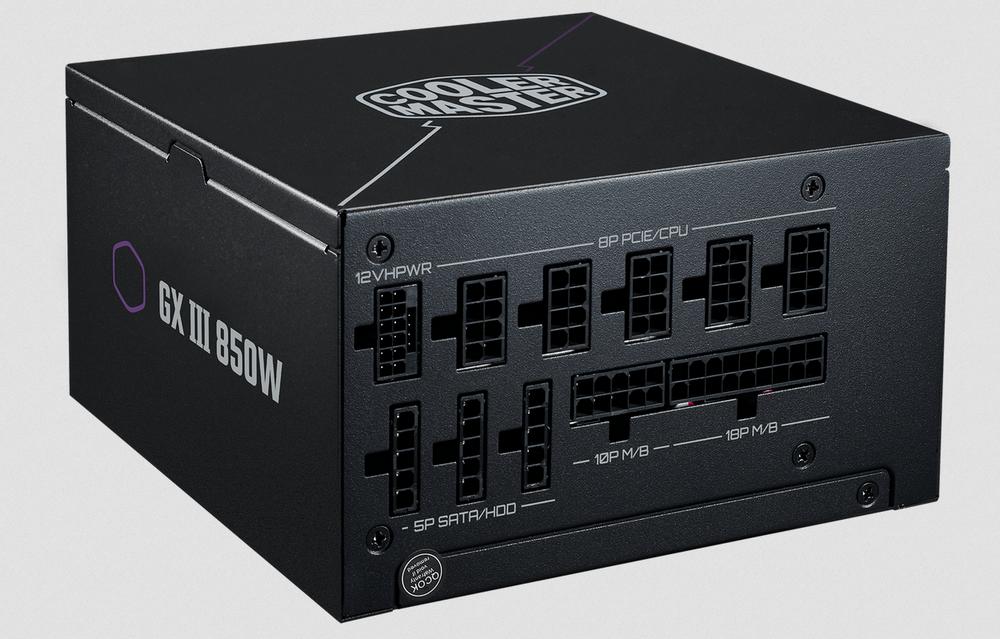 Inside we find an LLC plus DC-to-DC architecture using 100 per cent Japanese capacitors, cooled by a combo of 135mm HDB fan – with 0rpm mode below 40 per cent load – and optimised heatsinks that are said to offer 5°C lower temps. Not to forget the usual OPP, OVP, OTP, OCP, SCP, UVP, Surge, and Inrush protections.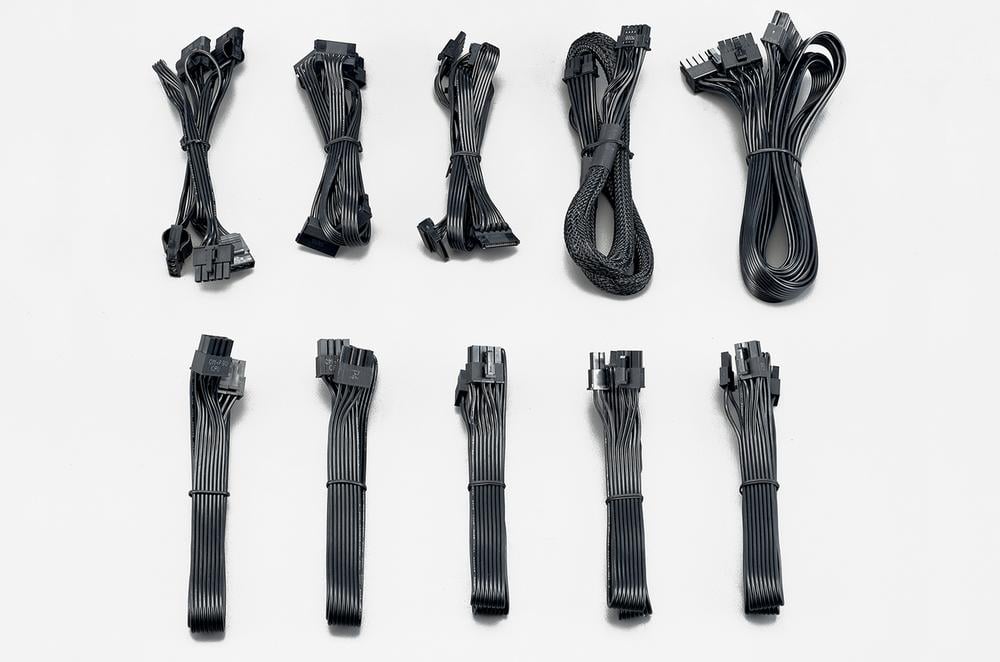 Connectivity-wise, all three models share pretty much the same layout offering one 24-pin ATX, two 8-pin EPS CPU power (one splits to 4+4 if needed), three SATA / Molex cables, and one 12VHPWR, with three PCIe 6+2 cables on the 850W / 750W models or two PCIe 6+2 on the 650W.
Note that there are some contradicting specs between Cooler Master's website and video presentation. The former shows a picture of a straight 12VHPWR cable with 600W markings, whereas the latter shows a 90° angled 12VHPWR cable rated for 300W. We are trying to contact Cooler Master to clarify this point, and to determine pricing, which is yet to be revealed.
The number of ATX 3.0 solutions on the market is growing rapidly, and there's good reason to future proof with a 12VHPWR-capable unit. Need a little help picking the perfect supply for your next build? Check out our comprehensive guide right over here.