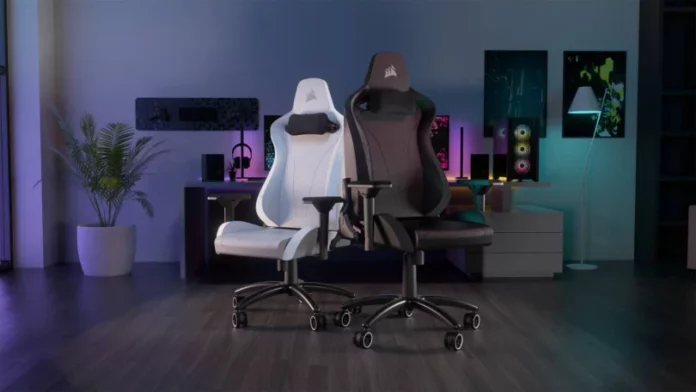 Corsair has today announced a further addition to its burgeoning range of gaming chairs. Going by the name TC200, it's the sixth distinct chair in the line-up, and is offered in soft fabric or plush leatherette finishes, each in black and white.
It's not cheap, mind you, as TC200 costs £349. Primed for taller and, dare we say, more portly users, TC200 appears to have a wider seat than previous Corsair designs. Taking incumbent T3 Rush as a design base, Corsair also changes the aesthetic to more neutral tones that don't shout 'gamer.'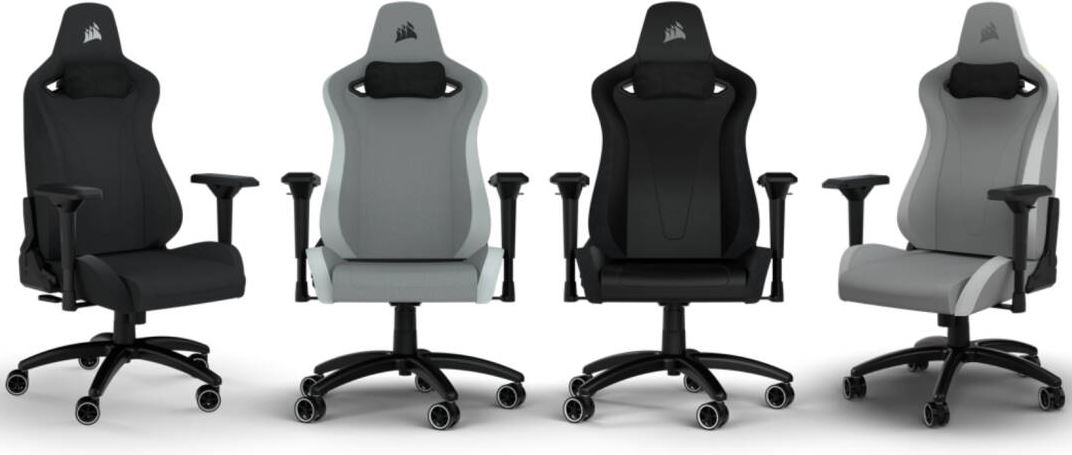 From what we can gather, TC200 now has integrated lumbar support, which is a feature missing on T3 Rush – there was an optional cushion, but that doesn't do the same job as fully-integrated support – and powder-coated metal legs instead of cheaper plastic. A 120mm height-adjustable gas lift, '4D' armrests, and a full 90-180-degree recline are other standout features.
"The TC200 Fabric is covered in a comfortable cloth exterior for a soft and more breathable surface, while the TC200 Leatherette boasts a luxurious all-leatherette exterior for a clean, stylish aesthetic. Both chairs sport perforated sections that ensure minimal heat retention so you can stay cool even as the competition heats up," said Corsair in the accompanying press release.