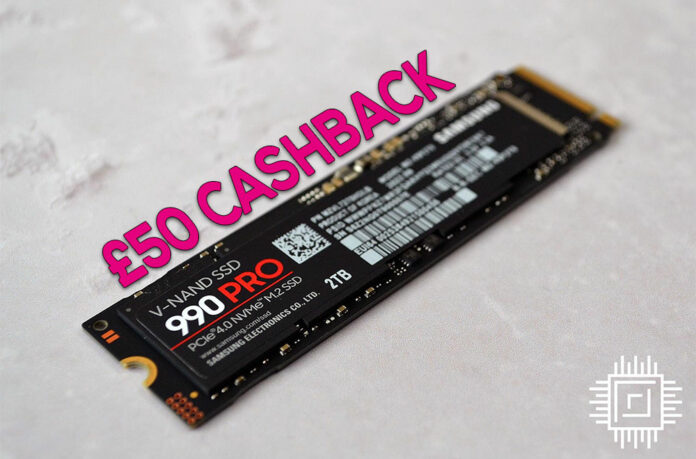 Samsung 990 Pro 2TB SSD
---
"The in-house controller's smart heat control delivers supreme power efficiency while maintaining ferocious speed and performance, so you can stay at the top of your game."
We earn a commission if you make a purchase, at no additional cost to you.
A deluge of SSD deals has made 2023 an opportune time to upgrade to faster, more spacious storage. There's a natural tendency to target as low a price as possible, yet with prices continuing to fall, there's no need to skimp on quality.
Those who appreciate high-speed solutions naturally gravitate toward Samsung, and the firm's best-ever consumer SSD, the 2TB 990 Pro, is shining brighter than ever before as a result of a two-pronged promotion. Not only has the retail price fallen to £169 / $159, but said drive is also now eligible for £50 cashback, reducing total cost to under £120!
Samsung's Summer Cashback offer applies to drives purchased from a participating retailer up until July 4 (don't worry, Amazon is included), though you must remember to submit your claim within 30 days of purchase. The form you need is right over here.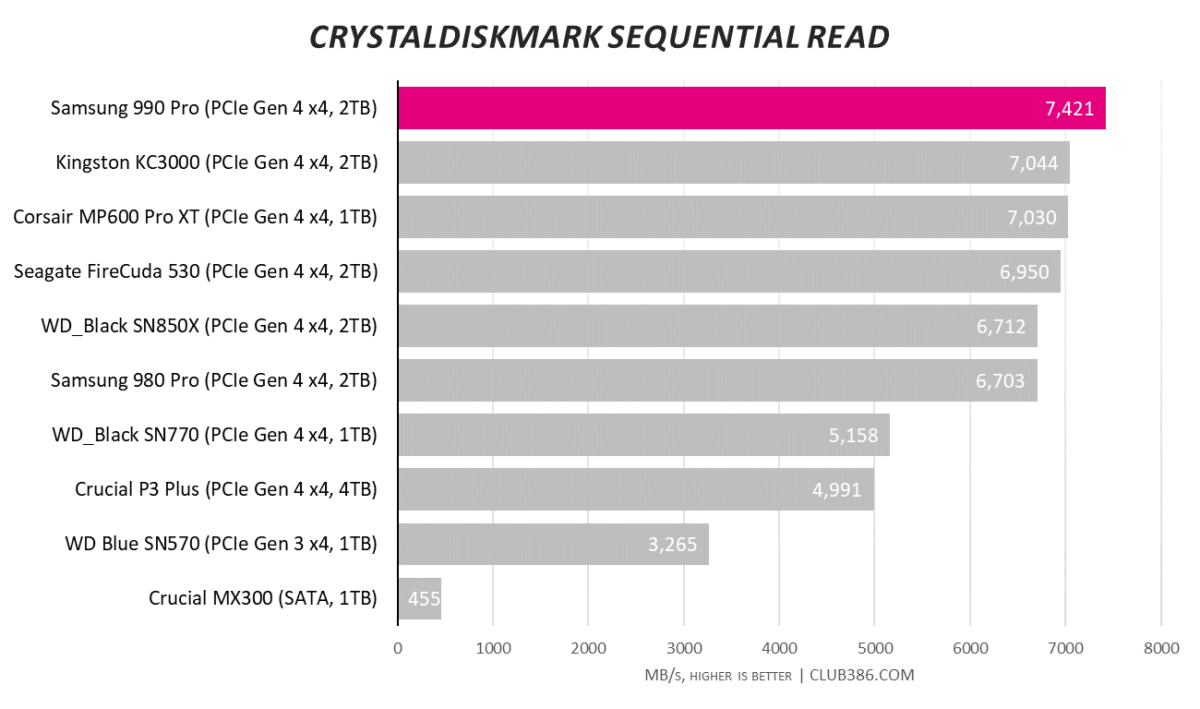 Why choose this drive over other, more affordable 2TB solutions? Well, it's about as fast as they come, with sequential read and write speeds of 7,450MB/s and 6,900MB/s, respectively, plus with 2GB of LPDDR4 cache partnered to an in-house controller, the 990 Pro is well equipped for just about any workload.
It is the natural choice for a high-end rig, at least until PCIe 5.0 pricing comes down to a more agreeable level. Need to see more benchmarks before adding to basket? Head over to our in-depth review to find out all the reasons why the Samsung 990 Pro 2TB is Club386 Recommended.