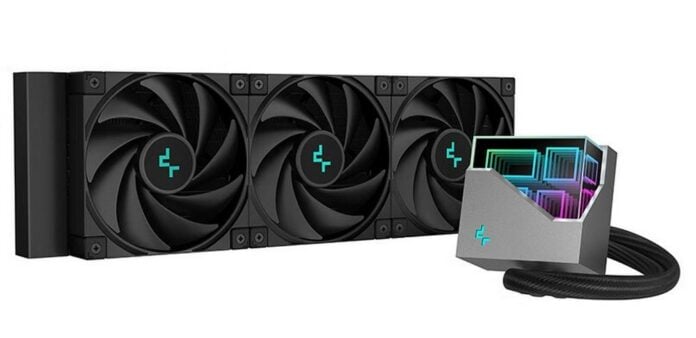 DeepCool appears to be working on refreshed AIO liquid coolers based on the previous LS series, featuring a nice-looking water block with an 'infinity mirror' and RGB lighting.
With the LS series, DeepCool was on the right track, offering easy-to-install coolers, helped by FC120 fans which were daisy-chainable for a clean aesthetic and fast cable-management since only one cable powered all fans. And now things are getting a bit further, with a much nicer water block/pump cover design on the newer LT series.
The cover is cube-shaped with about half exposing an RGB-lit infinity mirror composed of multiple rectangular segments and synced via any control software from the usual motherboard manufacturers. The style is reminiscent of those movies and games where an alien ancient civilisation leaves some sort of data-storage device. The brand said that the so-called 'multi-dimensional infinite mirror' style was inspired by Mondrian's geometric paintings.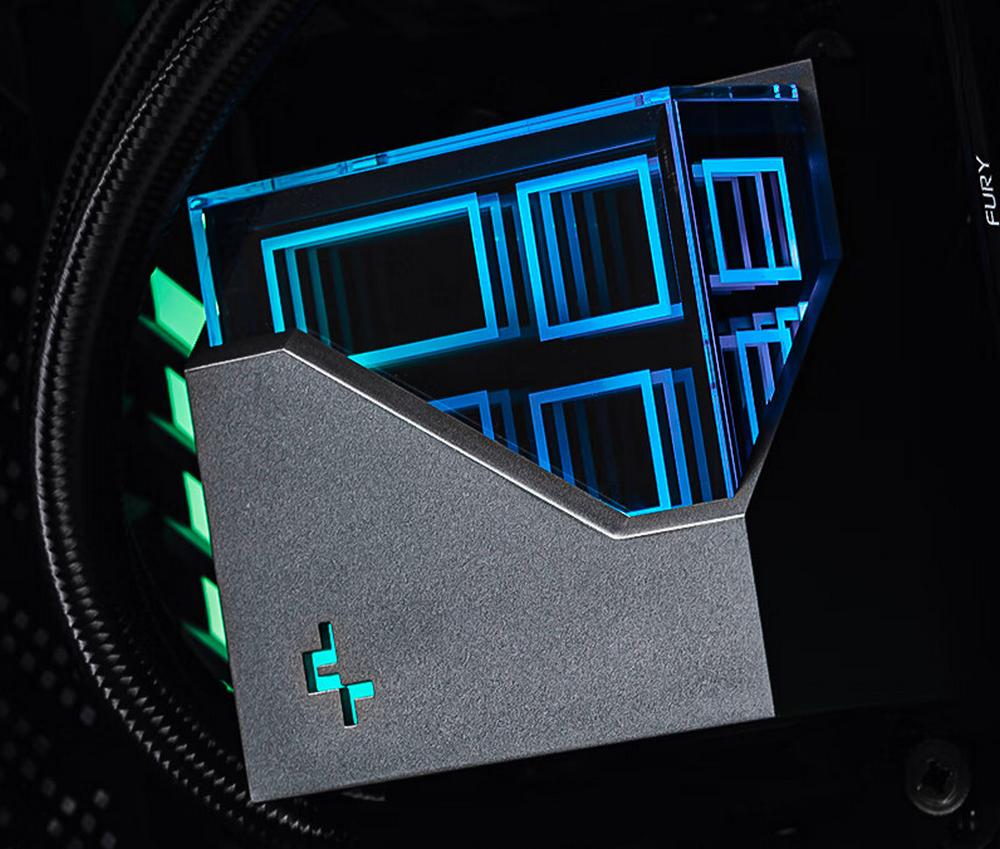 Available in 360mm and 240mm formats, the LT series seems to be using the same radiator as LS series AIO liquid coolers alongside FK120 FDB fans – found on the AK500 tower cooler. Note that even though the fans are FK120, not FC120, the published specs show the exact 85.8CFM airflow, 3.2mmAq air pressure, and 32.9dBA noise level at 2,250RPM as the latter model. For liquid circulation, DeepCool uses the fourth-generation high-performance water pumps capable of reaching up to 3,100RPM, coupled to a copper baseplate, fixed in place using a black mounting kit.
The LT series should be ready for Intel LGA2066/2011-v3/2011/1700/1200/1151/1150/1155 and AMD sTRX4/sTR4/AM4/AM5 sockets if the LS series mounting is used.
These updated LT liquid cooler are said to be launching on November 8 in China.