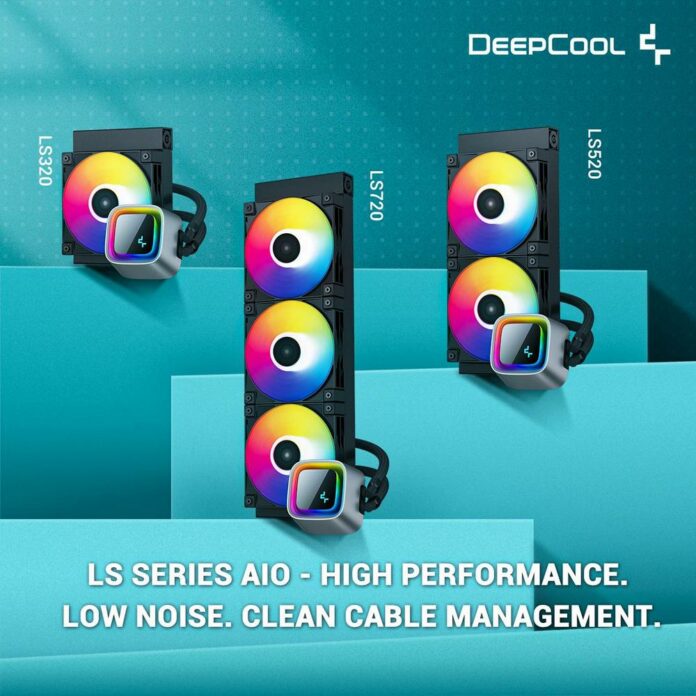 DeepCool's new LS series liquid coolers bring clean looks to AIOs, with clean cable management and, of course, obligatory RGB.
Dubbed LS720, LS520 and LS320, they come in 360mm, 240mm and 120mm sizes, respectively. Though, by peeking at the pictures, the aluminium radiators seem to have some extra length to them, which may cause some compatibility issues.
All models use a 4th generation pump design that maximises cooling performance with its powerful three-phase 3,100RPM motor and improved microchannels, says the company. A new infinity mirror design with ARGB projects two light loops enhancing visual effects while allowing installation in any orientation. Additionally, a blank logo plate is included for consumers to create their own custom designs. All looks nice, angular and clean.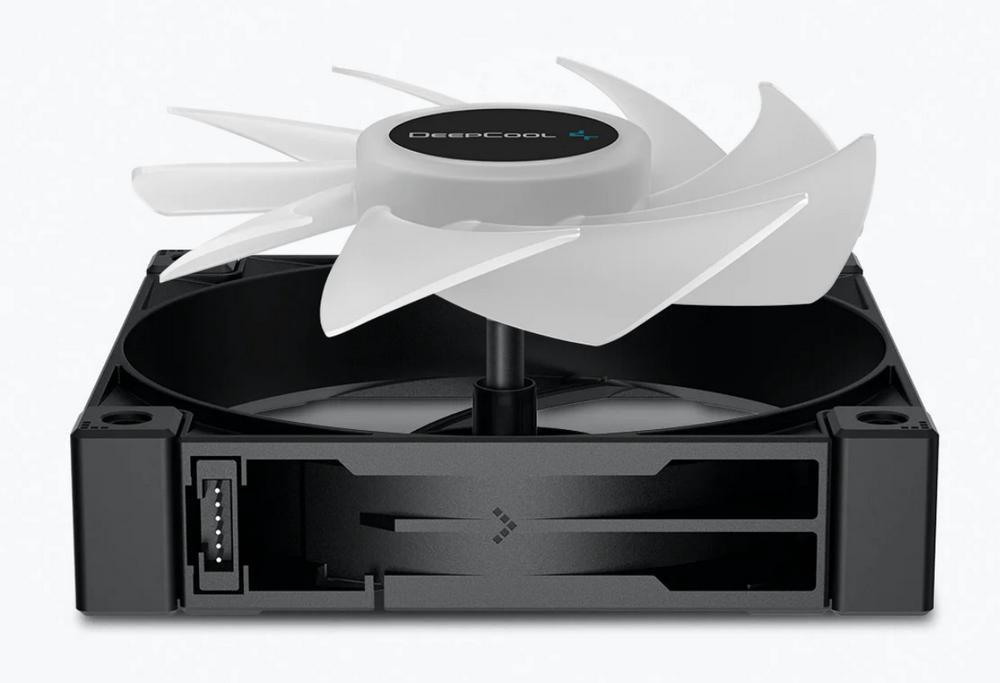 The LS series offers PC builders simplified installation thanks to its daisy-chainable FC120 fans, which keep cable management to a minimum – only one cable powers all fans. A second cable is needed for RGB sync, but only on the primary fan.
The FC120 fan uses fluid dynamic bearings rated for 50,000 hours of operation, delivering up to 2,250RPM speed and 85.85CFM airflow at 32.9dBA.
The LS series is compatible with Intel LGA2066/2011-v3/2011/1700/1200/1151/1150/1155 and AMD sTRX4/sTR4/AM5/AM4 sockets. Knowing that AMD's upcoming Zen 4/AM5 platform uses identical mounting holes and z-height to incumbent AM4, this trio will work on them, too.
DeepCool's LS720, LS520 and LS320 are priced at $139.99, $109.99 and $89.99, respectively, and covered by a five-year warranty.