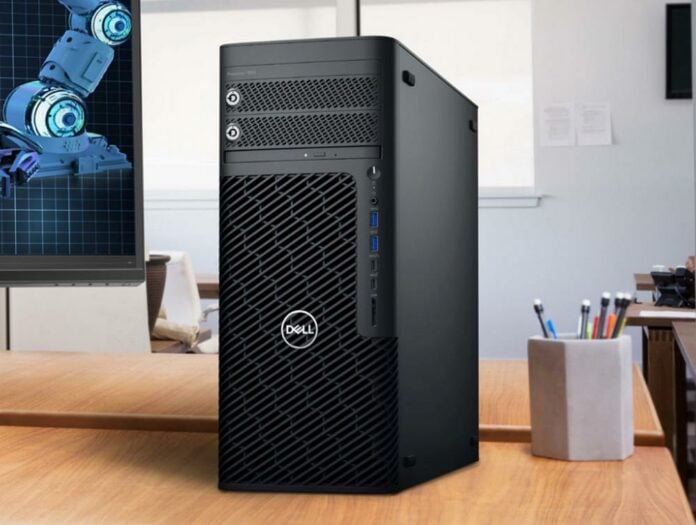 Dell just added a new beast of a workstation to its line-up featuring the latest AMD Threadripper Pro processors and more RAM than you can shake a stick at.
Known as Precision 7865, the machine is based around AMD's WRX80 chipset powered by up to the 64-core,128-thread Ryzen Threadripper Pro 5995WX (2.7GHz to 4.5GHz) 280W CPU, 1TB (8x128GB) of ECC DDR4-3200, AMD Radeon Pro W6800 32GB GDDR5 or Nvidia RTX A6000 48GB GDDR6 graphics cards.
For those not wanting to create a black hole in their wallets, Dell offers less powerful configurations using:
Threadripper Pro 5975WX, 32-core, 64-thread, 3.6GHz to 4.5GHz, 280W
Threadripper Pro 5965WX, 24-core, 48-thread, 3.8GHz to 4.5GHz, 280W
Threadripper Pro 5955WX, 16-core, 32-thread, 4.0GHz to 4.5GHz, 280W
Threadripper Pro 5945WX, 12-core, 24-thread, 4.1GHz to 4.5GHz, 280W

Nvidia RTX A5500, 24GB GDDR6
Nvidia RTX A4500, 20GB GDDR6
Nvidia RTX A4000, 16GB GDDR6
Nvidia RTX A2000, 12GB GDDR6
Nvidia T1000, 4GB GDDR6
Nvidia T400, 2GB GDDR6
Nvidia Quadro GV100, 32GB HBM2
AMD Radeon Pro W6600, 8GB GDDR6
AMD Radeon Pro W6400, 4GB GDDR6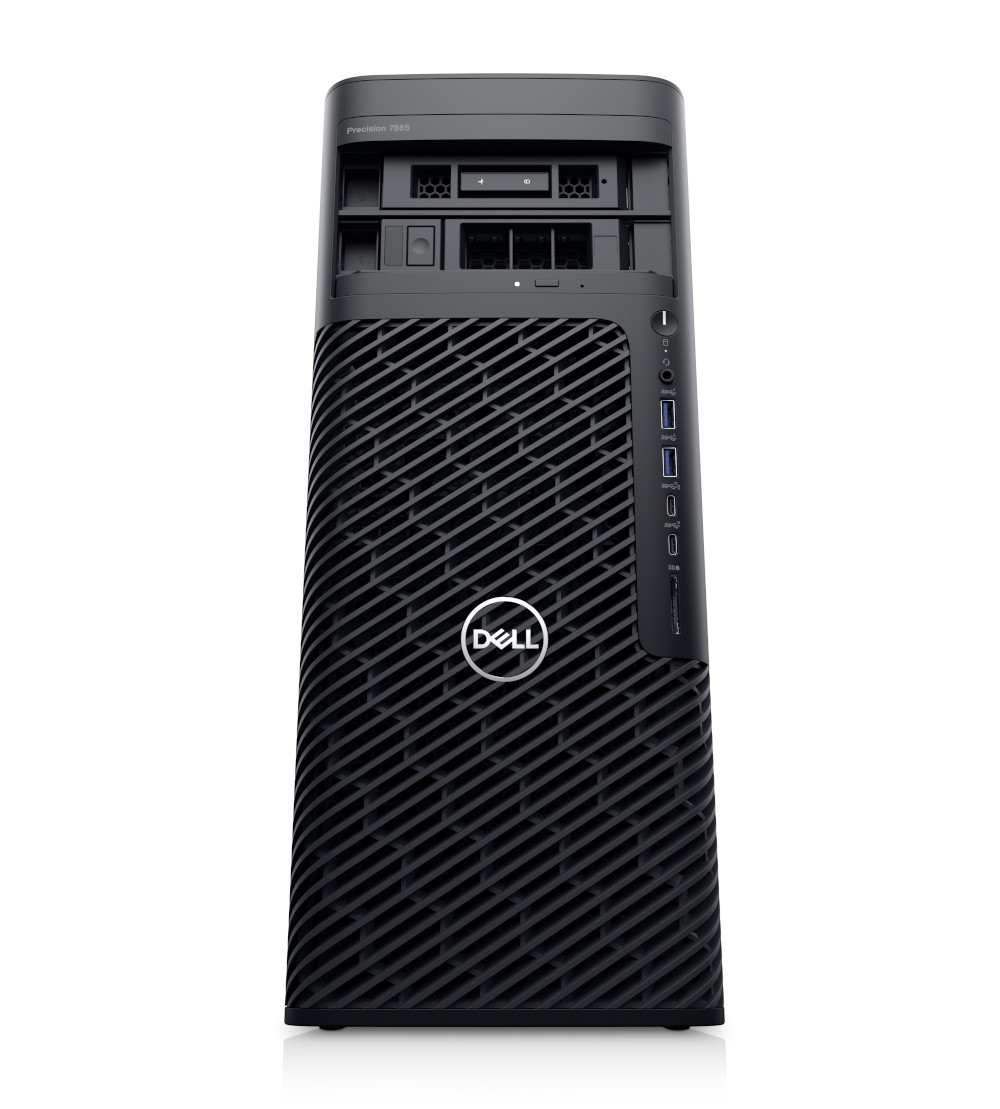 Storage can be configured with up to 56TB of capacity, including RAID and self-encrypting options. Other choices include 500GB to 8TB SATA HDDs, 256GB to 4TB PCIe Gen 4 x4 NVMe SSDs, and 512GB or 1TB PCIe Gen 4 x4 NVMe self-encrypting SSDs.
I/O is modern to say the least. Apart from some optional PS2 and Serial ports we find three USB 3.2 Gen 2 Type-C, three USB 3.2 Gen 1 Type-A (one supporting Smart Power On), a 3.5mm audio out, 1GbE and 10GbE ports in the rear. There's also two USB 3.2 Gen 1 Type-A, two USB 3.2 Gen 2 Type-C (one with PowerShare), two audio jacks, an SD-card reader, and an optical drive in the front.
Precision 7865 is powered by a 1,350W PSU and can be equipped with additional Ethernet or Wi-Fi network adapters, Thunderbolt 3 plus USB 4 cards and more.
Finally, the workstation follows Dell's design style, measures 417.90mm (H) x 176.50mm (W) x 452.10mm (D) and has a tool-less side panel and an intrusion detection system.
The Dell Precision 7865 will be available this summer globally, with prices announced closer to shipping.