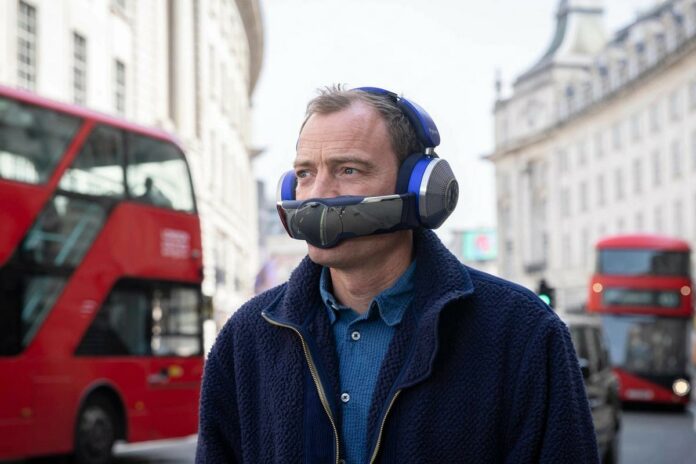 Dyson's electric car may have stalled, but the British-founded company always has something interesting up its sleeves. Today, the innovative firm is announcing its first piece of wearable tech in the form of Dyson Zone headphones.
A departure from anything Dyson has produced in the past, the Zone is almost too radical to be believed, but it is not April 1st and this thing is very real.
Designed to look futuristic, the unusual Bluetooth headset takes a typical over-the-head earcup format and adds a visor that extends from each earcup to deliver "purified airflow to the nose and mouth."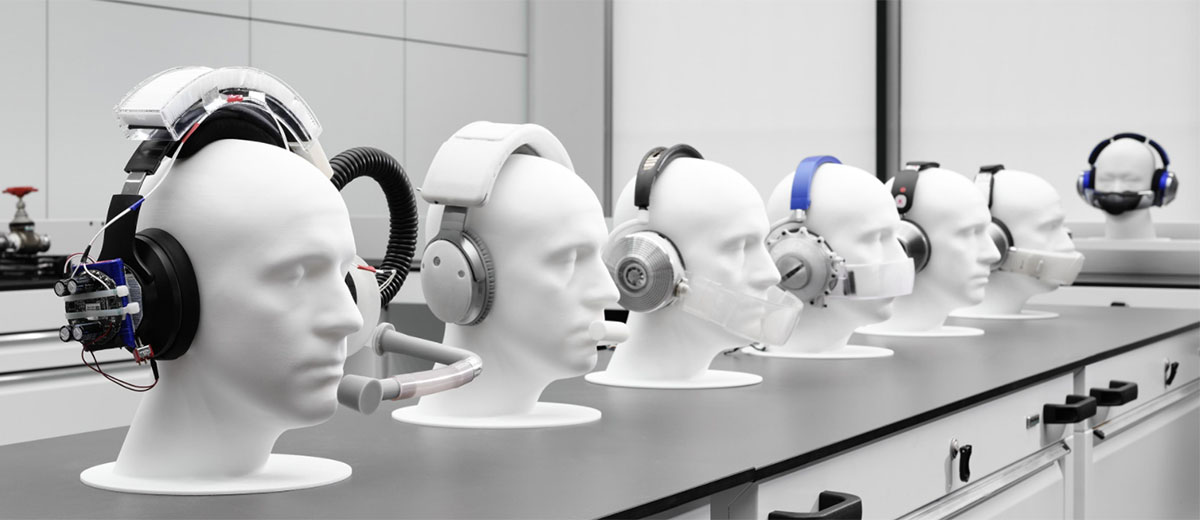 Dyson claims the Zone headphones have been in development for six years, with 500 prototypes paving the way toward the final product. Borrowing from the firm's expertise in filtration, each earcup is equipped with a compressor designed to draw air through replaceable dual-layer filters before guiding purified airflow through the visor and on to your nose and mouth.
The detachable visor is designed not to make contact with the wearer's face, making it appear more comfortable than a regular mask, though Dyson adds the visor is kept close to reduce external crosswinds as much as possible.
Chief engineer Jake Dyson said: "Air pollution is a global problem – it affects us everywhere we go. In our homes, at school, at work and as we travel, whether on foot, on a bike or by public or private transport. The Dyson Zone purifies the air you breathe on the move."
Raising the hopes of seasonal sufferers, Dyson's built-in filters are said to capture 99 per cent of particles as small as 0.1 microns, including bacteria, dust and pollen, while a "potassium-enriched carbon layer" claims to capture urban pollutants such as sulphur and nitrogen dioxide.
So much is made of Zone's ability to purify air that the headphone aspect is easy to overlook. Dyson reckons such an oversight would be a mistake, as the firm's first foray into audio promises "a faithful reproduction as the musicians or creators intended." Each earcup is home to a "high performing neodymium electroacoustic system" and active noise cancellation is powered by an array of microphones.
Battery life is quoted at 4.5 hours using Zone's lowest purification setting, and built-in sensors are said to adjust airflow in response to how fast the user is moving. USB-C charging is a given, but pricing remains a question mark. Dyson Zone is expected to launch in the second half of 2022 and early estimates suggest the headphones could fetch over £500.