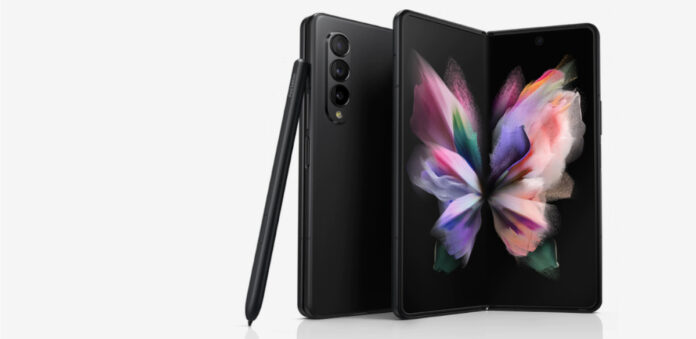 Rumours surrounding the Samsung Galaxy Fold 4 featuring Qualcomm's latest Snapdragon 8 Plus Gen1 SoC have seemingly been confirmed.
A recent benchmark leak via popular website Geekbench provides compelling evidence regarding these claims. The Plus variant is currently produced en-masse at TSMC's foundry, featuring the latest N4 architecture. Results reveal interesting information about performance.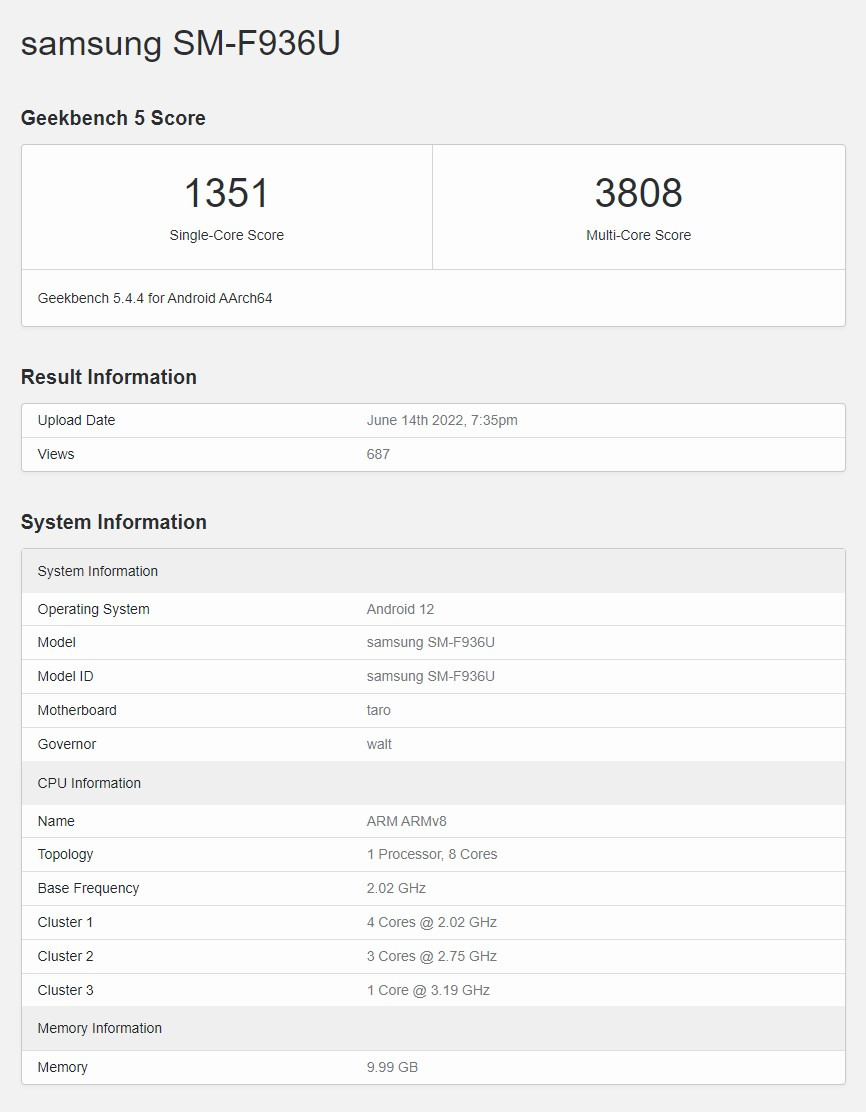 Analysis
Identified as SM-F936U, the device achieved a single-core score of 1,351 and a multi-score of 3,808. Featuring eight cores with a base core clock of 2.02GHz and peak core clock of 3.19GHz, thus keeping it in line with Qualcomm's claims of up to 3.2GHz peak CPU speeds. This model will also feature 12GB of memory, at the very least, with memory information shows 9.99GB of usable memory.
Though it is not any firm indication of real-world performance, it's still interesting to get a glimpse at raw data; besides, these results will likely differ when Fold 4 hit the market, in lieu of further optimisations before the official release, and should be taken with a grain of salt.
Qualcomm's recent product brief brought forward claims of a 10 per cent increase in CPU performance and GPU clock. It also claims power efficiency is up 30 per cent. Promising numbers, since the previous-generation SoC struggled with high heat emissions and poor battery optimisations.
Samsung is among the first gearing up devices for a move to the new platform – including, but not limited to, Asus ROG Phone 6 – and rumours point to an unveiling of the Galaxy Z Flip 4 and Fold 4 at Samsung's next Unpacked event sometime around August. We await pricing and availability until then.