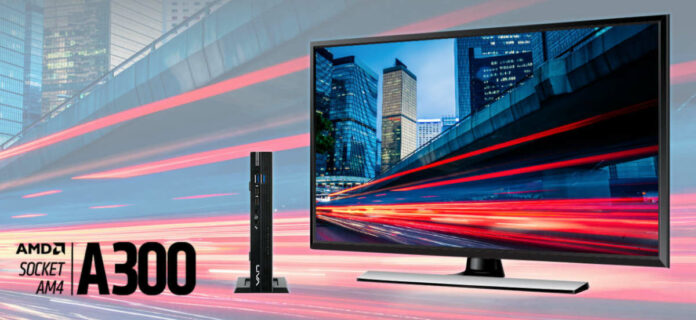 EliteGroup Computer Systems (ECS) releases the AMD Ryzen-based Liva One A300, marketed as a high performance yet power-efficient mini PC. It is intended for light gaming, office, or HTPC use.
ECS is a Taiwan-based electronics firm and the fifth-largest motherboard manufacturer in the world. You may not be familiar with the name, but if you have purchased an OEM system from the likes of Lenovo, HP and Zoostorm, it is highly likely one of ECS' motherboards have made their way into your office, home, or workspace.
Design and I/O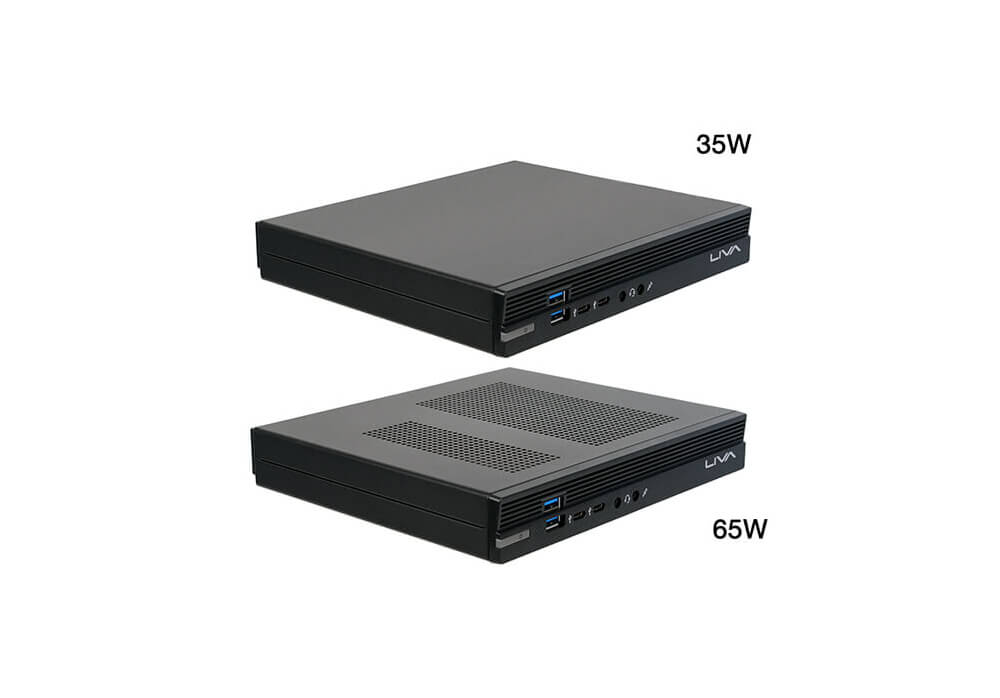 Liva One A300 arrives in a sleek metal chassis measuring in at an impressive 205 x 176 x 33mm. The chassis can be situated in a horizontal or vertical position with aid of an included stand.
Front I/O consists of two USB 3.2 Gen 2×1 Type-C; two USB 3.2 Gen 1×1; one 3.5mm combo jack and a dedicated mic input. In the rear you will find two USB 3.2 Gen 1×1; two USB 2.0; 1x COM (RS-232) capable of 2.5 Gigabit Ethernet; one DC power port and a Kensington lock. Whew! Quite impressive.
Specifications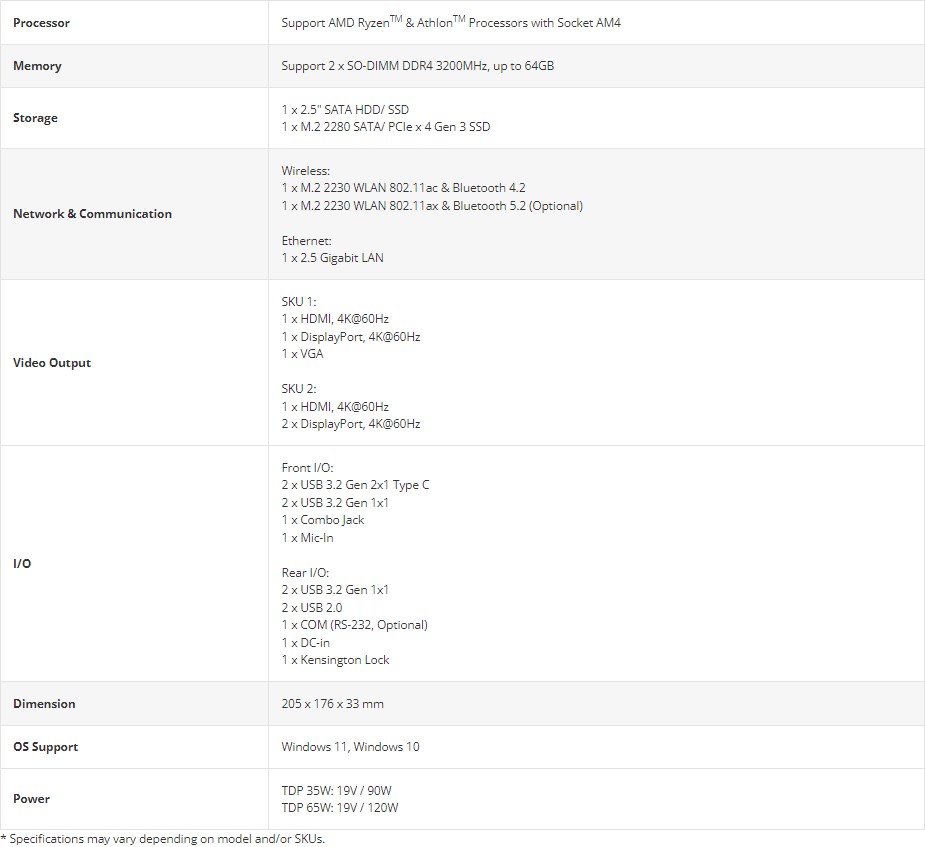 Analysis
Specifications for the supported processors are vague. In this case ECS declares support for AMD AM4-based Ryzen and Athlon processors with no mention of what chipset is used. No matter, we'll figure it out for you.
Based on specifications it comes in two SKUs with a TDP of 35W and 65W respectively. It's safe to assume the 35W TDP version is an AMD Athlon 3000G. The second SKU, with a 65W TDP, is likely an AMD Ryzen 5 5600G or Ryzen 7 5700G. I highly doubt the latter, as heat dissipation in such a small form factor can prove quite tricky. Still, it is not entirely out of the running.
Besides, the video output for the first SKU consists of a HDMI at 4K60; single DisplayPort 4K60, and a single VGA port. SKU number two arrives with a single HDMI 4K60 and dual DisplayPort 4K60, so an extra DisplayPort in lieu of VGA.
Liva One A300 sports up to 64GB DDR4 dual-channel SO-DIMM memory while storage is provided through a single 2.5in SATA drive, which can be expanded with an M.2 if you so choose. Storage capacity is also strangely omitted. Additionally, wireless communication is taken care of by Wi-Fi 802.11ac with Bluetooth 4.2, or Wi-Fi 802.11ax with Bluetooth 5.2.
Pricing and availability is yet to be announced but inquiries can be made via the product page. Alternatively, MinisForum's Elitemini B550 offers similar configurations, including a barebones kit with a twist of external graphics support available for pre-sale today.