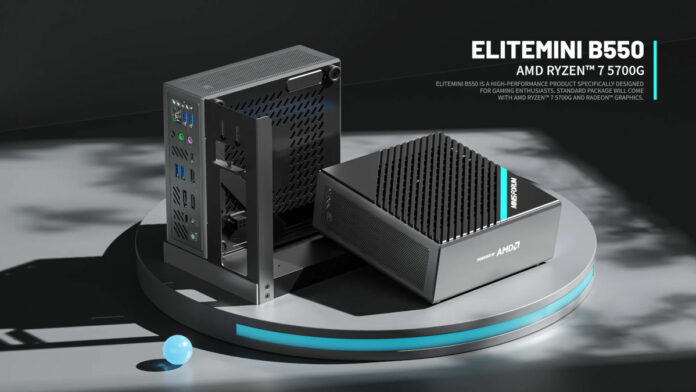 Minisforum has unveiled a new mini pc in the spirit of Gigabyte's Brix Extreme but with a twist in the form of external graphics card support.
The Elitemini B550 measures 209mm x 241mm x 128mm, features a B550 chipset coupled with either a Ryzen 7 4700G 8-core/16-thread CPU, clocked at 3.6GHz base and 4.4GHz boost, or a 5700G 8-core/16-thread CPU, clocked at 3.8GHz base and 4.6GHz boost.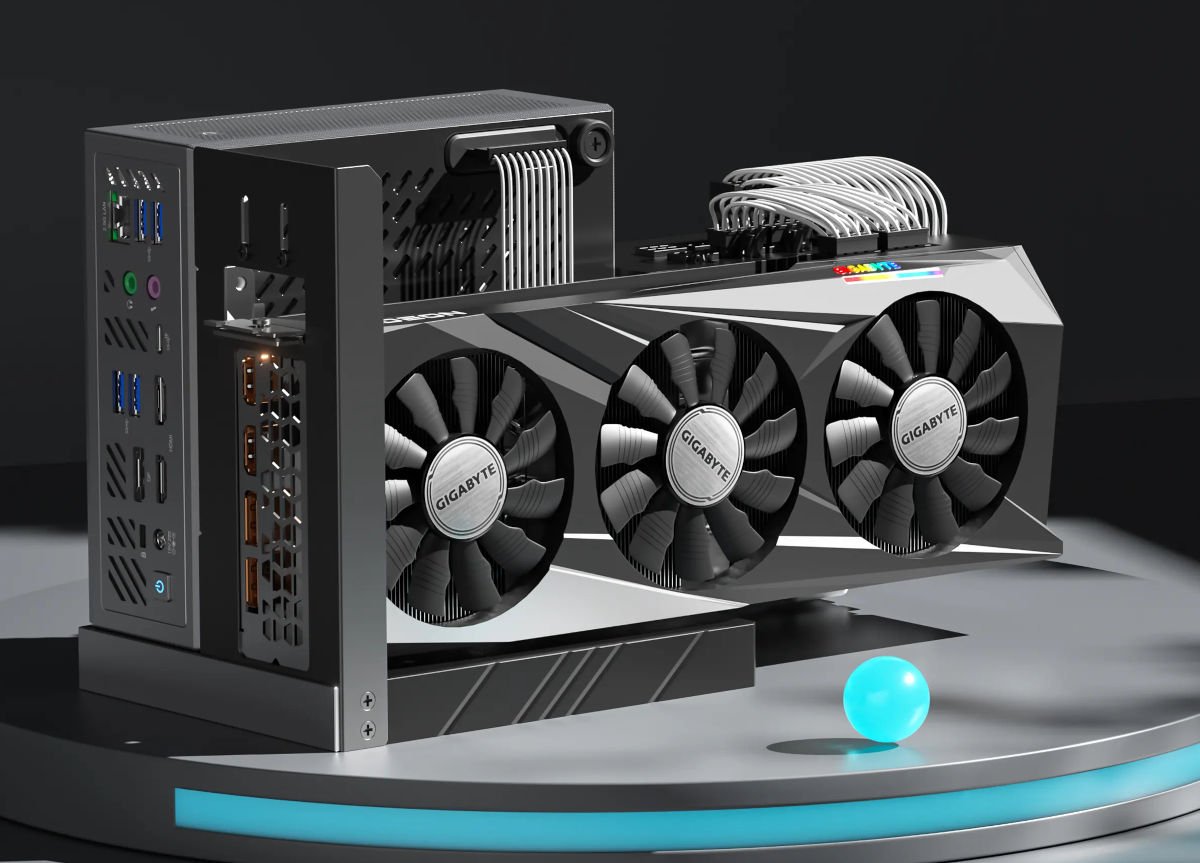 Minisforum's choice of a standard AM4 socket makes this PC compatible with any Ryzen 4000/5000 series chip, so long as TDP doesn't exceed 65W. Something like a 5900X is obviously a no-go. Should you plan on changing to a CPU (no iGPU), remember you will need to factor in an external graphics card.
Speaking of which, the Elitemini B550 comes with an expansion dock that accepts discrete graphics cards of any length or width as long as height stays below 70mm. Needless to say, you will need to provide your own GPU/PSU. A Pure Power 11 FM 850W should be enough even for an RTX 3090 Ti.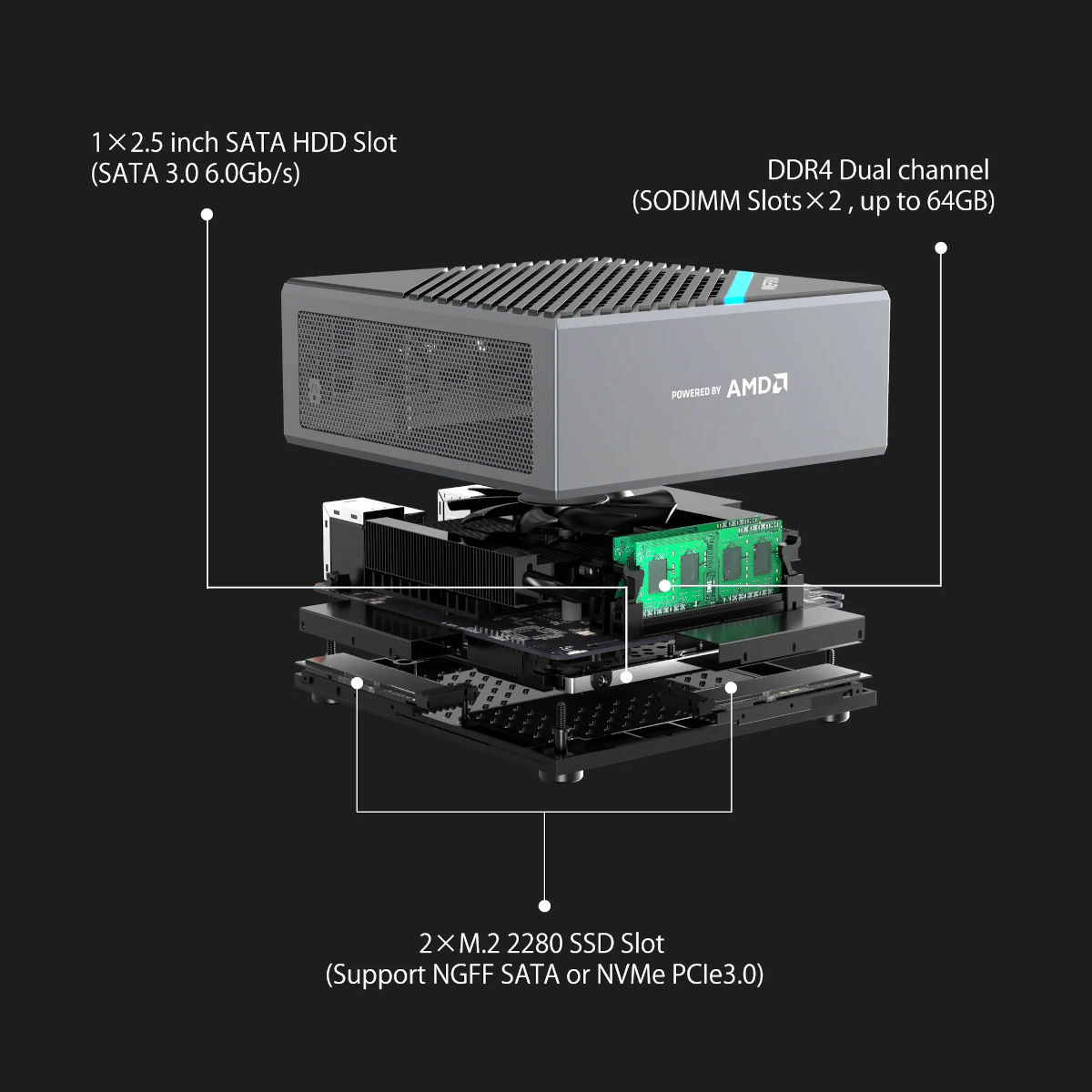 Inside this little machine you find two SO-DIMM slots compatible with up to 64GB (2x32GB) of 3,200MHz DDR4 memory, two M.2 2280 SSD slots capable of running in PCIe Gen 4 mode, if paired with a compatible CPU, plus space for a 2.5in SATA HDD.
Even though limited by its size, this mini PC packs four USB 3.2 Gen 2, one USB-C Gen 2, a couple of HDMI ports as well as DisplayPort, Gigabit LAN, line-out and mic jacks, clear CMOS, power button, Wi-Fi 6 and Bluetooth 5.2.
A 120W power adapter is included alongside other cables and frames needed for the external GPUs. The full package content list can be found here. Pre-sale begins now, with the first shipment expected by May's end. Complete early-bird discount pricing is as follows:
With 5700G:
Barebone for $599
16GB RAM plus 256GB Storage for $699
16GB RAM plus 512GB Storage for $729
32GB RAM plus 512GB Storage for $809
With 4700G:
Barebone for $499
16GB RAM plus 256GB Storage for $619
16GB RAM plus 512GB Storage for $639
32GB RAM plus 512GB Storage for $719