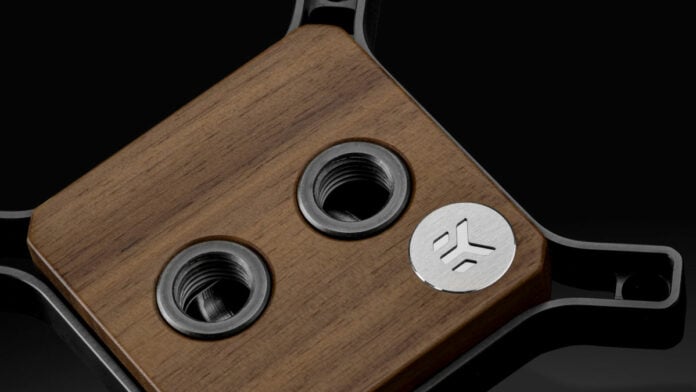 Tired of formulaic liquid cooling adorned with innumerable RGB lights? EK might have the answer in the form of its Quantum Velocity² and Quantum Magnitude Lignum edition CPU water blocks.
Inspired, says the Slovenian firm, by founder Edvard König's love for woodwork and computer tech, the premium parts tout "a perfect symbiosis of the oldest natural building material and contemporary high-end cooling solutions."
Lavish praise, yet if the promo pics are anything to go by, these are some of the smartest blocks we've seen to date. While there's currently no variation in wood material – walnut is the only option – there is an undoubted elegance to EK's implementation.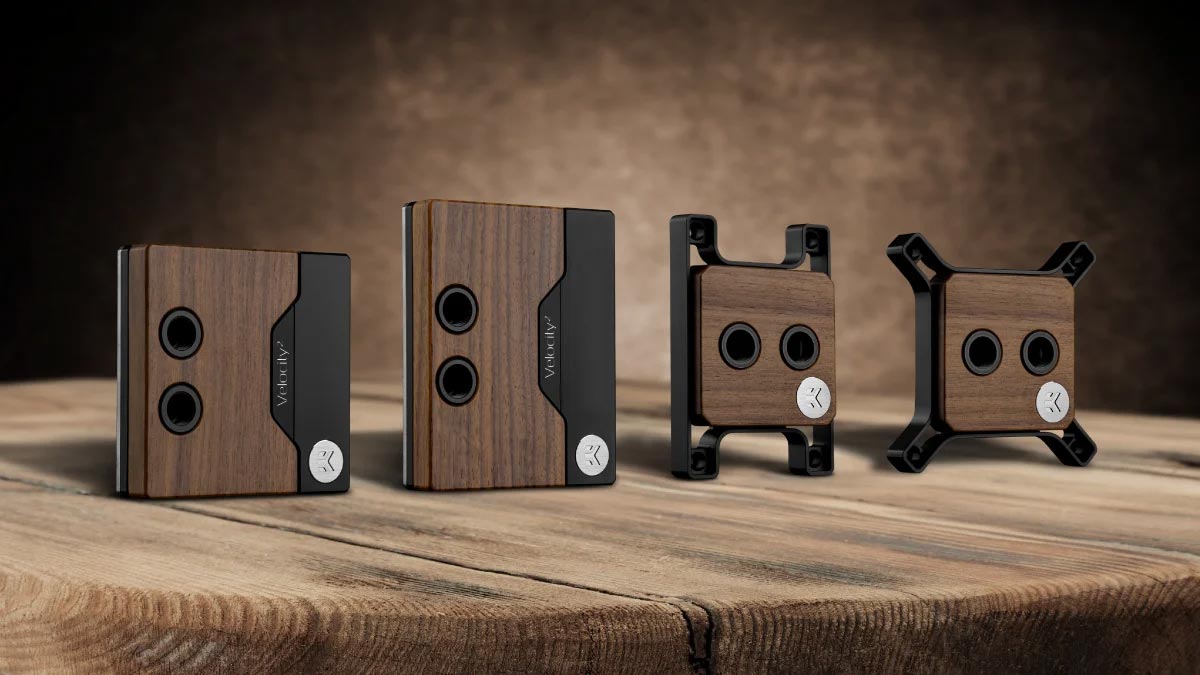 Helping maintain that impression is a front fascia that's entirely free of visible screws. EK's design features just three pieces – backplate, water block and mounting screws – and to ensure the latter is hidden from view, the entire unit is screwed-in from behind the motherboard using pre-tensioned springs.
"Specialised manufacturing techniques were deployed to create this truly unique product," says EK.
"Not a single Magnitude component was made using mass production techniques. Instead, every single piece was CNC-milled separately out of a solid piece of material. At the heart of Magnitude lies the CNC-machined solid brass insert. This component made it possible to significantly enlarge and optimise the cooling engine."
On the subject of cooling, the water block is socket specific and limited to just Intel LGA 1700 or AMD AM4, though EK reckons this allows for specification optimisations relevant to the die layout of each socket's respective CPUs.
Beneath the hood is a fin array touting a 50 per cent increase in surface area over the previous generation, alongside a cold plate employing 0.4mm-wide microchannels and 0.26mm microfins to enhance flow and heat transfer.
All sounds impressive, and it certainly looks the part, but such a specialist component doesn't come cheap. Ready for it? The EK-Quantum Magnitude Lignum Edition will set you back €299.90, while the EK-Quantum Velocity² fetches a mere €219.90.