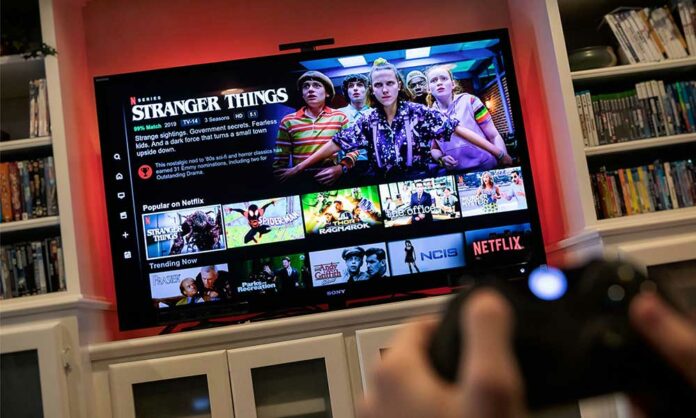 Ofcom's fifth annual Media Nations report has shed light on the drastic changes to traditional viewing habits in the face of a streaming revolution.
The communications regulator has revealed that young adults, aged 16 to 24, now barely watch any broadcast TV at all, with time spent in front of the box dropping to an average of just 53 minutes per day – a fall of two-thirds in the last decade.
Such a shift aligns with the continued popularity of flexible streaming services that offer on-demand content on any number of modern devices. According to current statistics, nearly a fifth of all UK homes now maintain simultaneous subscriptions to all three leading providers; Amazon Prime Video, Disney Plus and Netflix.
While young adults head straight to streaming – 90 per cent claim to bypass TV channels entirely when looking for something to watch – their parents or grandparents are still very much attached to traditional broadcasts. 59 per cent of 55 to 64 year olds gravitate to TV channels first, and that figure rises to 76 per cent for those aged over 65.
Ian Macrae, Ofcom's director of market intelligence, states "traditional broadcasters face tough competition from online streaming platforms, which they're partly meeting through the popularity of their own on-demand player apps."
Highlighting the magnitude of a growing divide, over 65s now watch more broadcast TV than a decade ago, with viewing time climbing to five hours and 50 minutes each day.
Nevertheless, following a pandemic peak, broadcast TV consumption has continued a trend of long-term decline. The overall time spent watching traditional TV (either via on-demand or broadcast channels) fell nine per cent compared to 2020 and four per cent compared to 2019.
Despite a fall in numbers, those tuning in remain largely satisfied with the content, with 67 per cent of those watching public service broadcasters stating they are broadly satisfied, and only 12 per cent claiming dissatisfaction.