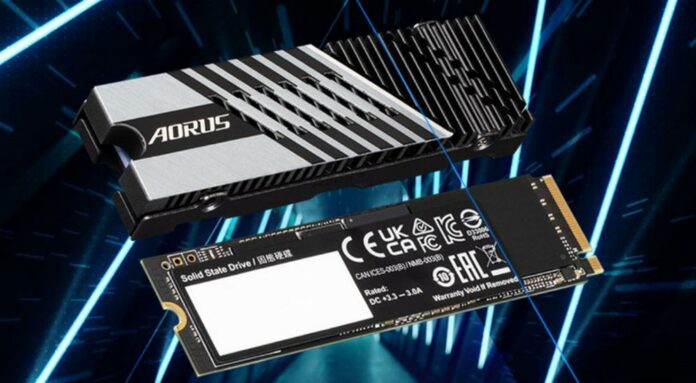 Gigabyte has presented a new PCIe Gen 4 M.2 SSD capable of hitting 7,300MB/s read speeds thanks to its Phison E18 controller, making it compatible with Sony's PlayStation 5 consoles for expanded storage.
The Aorus Gen4 7300 NVMe SSD comes in two sizes, 1TB and 2TB, both using Phison's E18 eight-channel controllers coupled with some high-speed 3D TLC NAND Flash operating at 1,600MT/s. The combination of SLC and DDR4 chip caching allows the Aorus 7300 to deliver 7,300MB/s sequential read and 6,850MB/s sequential write on the 2TB model, or 7,300MB/s read and 6,000MB/s write on the 1TB variant.
The Aorus Gen4 7300 SSD meets both PlayStation 5's speed and size constraints, allowing gamers to enjoy fast loadings without throttling due to heat. With its aluminium heat spreader on, the drive measures 80.5mm (L) x 23.5mm (W) x 11.25mm (H). For laptop or PC users with motherboards featuring integrated heatsinks, the included one can be easily removed, making the drive only 2.3mm thick.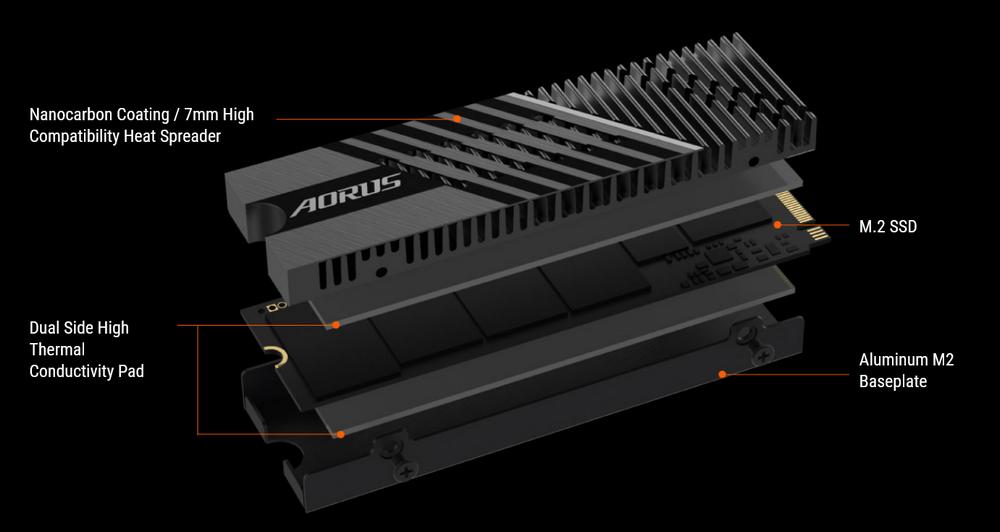 Both drives are backed by a five-year warranty, with a rated endurance of 700TBW and 1,400TBW for the 1TB and 2TB models, respectively, alongside a 1.6 million hours MTBF. Finally, all models support SMART, TRIM, and AES-256 encryption – the former can be monitored using Gigabyte's GCC (Gigabyte Control Center) software.
While Gen 5 SSDs are starting to pick up steam with many major vendors announcing their take on it, Gen 4 or even Gen 3, for that matter, are still very much capable of delivering enough speed for most users, whether gamers or professionals. Unless your workload specifically calls for high speeds, you better divert the extra cash on other hardware components, or on larger drive sizes.