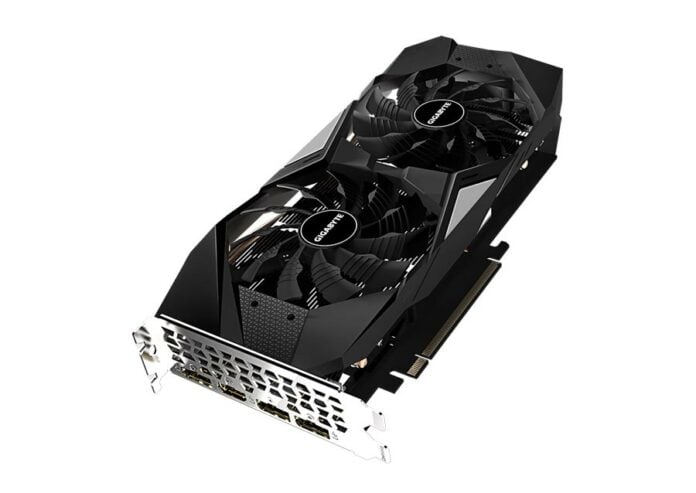 There have been rumours of Nvidia reanimating the Turing-based GeForce RTX 2060 graphics card previously this year. Readers don't need to be told GPU supplies are tight and those looking for an "affordable" GPU, with only a slim budget for a new build, are especially affected. With Nvidia seemingly reluctant to launch any desktop RTX 3050 or 3050 Ti (stunted with 4GB VRAM in laptops), perhaps a new RTX 2060 could be good business for Nvidia and its partners.
A listing for Gigabyte GeForce RTX 2060 12GB graphics cards was spotted on the EEC website yesterday by Twitter's Momomo_us and commented upon by another eminent Twitter hardware hound, Harukaze. The EEC link reveals that major Nvidia AIB partner Gigabyte has registered the following hardware:
GV-N2060OC-12GD
GV-N2060D6-12GD
GV-N2060WF2OC-12GD
GV-N2060WF2-12GD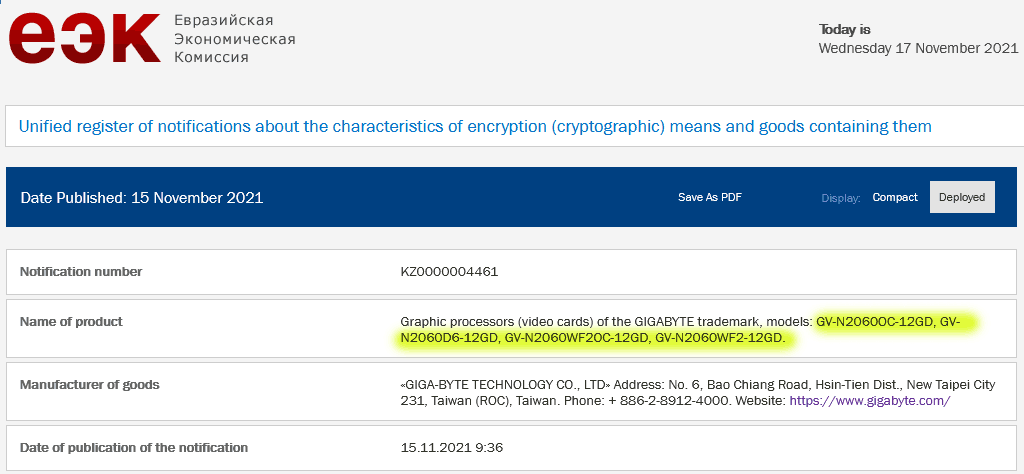 Picking through the Gigabyte codenames, you can see all these models come with 12GB of graphics memory, and two are factory-overclocked models. One might hope the generous VRAM quota doesn't make these GPUs attractive to miners in any significant way. Other info gleaned from the names indicates there are two models kitted out with a WindForce 2x90mm cooler, and two models come with the slightly more powerful WindForce-branded 2x100mm cooler. All shrouds feature alternate spinning fans, and should be adequate, with the support of copper heatpipes and aluminium finned structure extending over the GPU and VRAM beneath. If you can dig up old reviews of the previously released regular, D6 and WindForce models of the Gigabyte GeForce RTX 2060 it might help to check the respective cooler performance.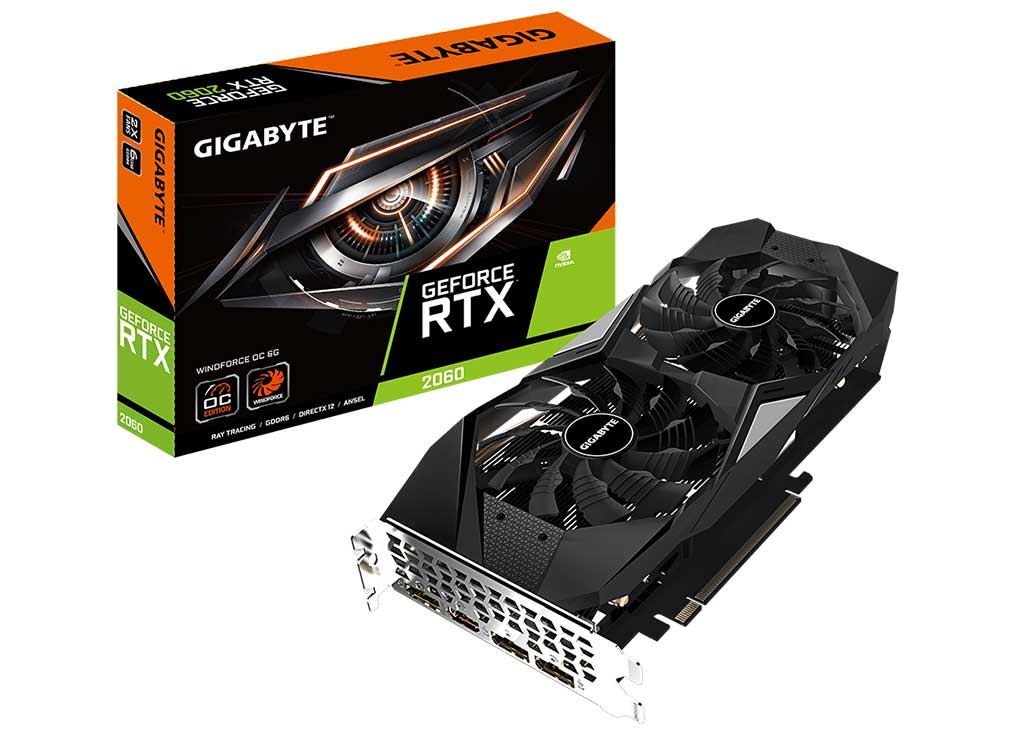 The Harukaze tweet was also interesting with Korean sources quoted as saying these resupplied RTX 2060 cards would become available in early December at around the US$300 mark (about £225 or NT$8,400).
VideoCardz has picked up this report and highlights the specifications of the new RTX 2060 models are still very much uncertain. In other words, we might not just be getting the old RTX 2060 with 12GB bolted on; rather this could be a reanimated RTX 2060 Super (quite a stepup), or even be based on a pin-compatible Ampere GA104 GPU. The supposed release date is a just three weeks' away, so we shouldn't have too long to wait for the official word from the Team Green.