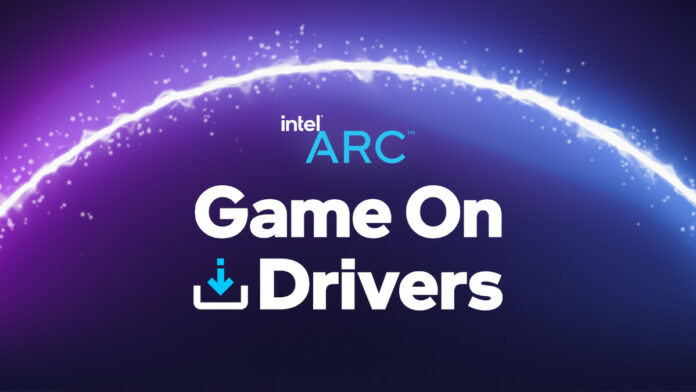 Intel is first among the trio of GPU makers to officially release optimised 'Game Ready' drivers for Hogwarts Legacy, as well as surprise smash hit, Returnal, set to debut on PC this February 15.
Yeah, we know, pre-orders are live and die-hard Potter fans have been at it since yesterday, thanks to a 72-hour early-access bonus. For the rest of us, February 10 marks the official release of one of the most hotly-anticipated games to come out this year.
If you sense a hint of jealously, you'd be correct, I haven't had the chance to pick up and play Hogwarts Legacy due to, well, being a 'responsible adult,' so do forgive me as I am literally bursting with anticipation. Nonetheless, Intel Arc GPU Graphics Driver version 31.0.101.4123 beta is live and ready to download so that come game day, those with Intel Arc inside hopefully won't experience any GPU driver-related issues in the heat of battle.
Interesting to note, unlike Intel Graphics Driver 31.0.101.4090, there are no remedies for pre-existing issues or bugs, Intel has noted in its patch notes a swath of new driver-related issues and the Arc Control app. You can check them out down below. Also, for those interested, be sure to grab the drivers here.
Known Issues

Intel Arc Graphics Products:
Red Dead Redemption 2 (Vulkan) may experience application crash in benchmark mode when Screen Type is Fullscreen.
Halo Infinite (DX12) may exhibit color corruption during gameplay when Reflections settings are enabled.
Sea of Thieves (DX11) may exhibit color corruption on water edges.
Conqueror's Blade (DX11) may exhibit corruption in benchmark mode.
System may hang while waking up from sleep. May need to power cycle the system for recovery.
GPU hardware acceleration may not be available for media playback and encode with some versions of Adobe Premiere Pro.
Blender may exhibit corruption while using Nishita Sky texture node.
Intel Iris Xe MAX Graphics Products:
Driver installation may not complete successfully on certain notebook systems with both Intel Iris Xe + Iris Xe MAX devices. A system reboot and re-installation of the graphics driver may be required for successful installation.
Intel Core Processor Products:
Uncharted: Legacy of Thieves Collection (DX12) may exhibit texture or striped corruption during gameplay.
Warhammer 40,000: Darktide (DX12) may exhibit texture or striped corruption during gameplay.
Dysterra (DX12) may exhibit texture corruption during gameplay.
Total War: Warhammer III (DX11) may experience an application crash when loading battle scenarios.
Call of Duty Warzone 2.0 (DX12) may exhibit corruption on certain buildings and floors during gameplay.
Conqueror's Blade (DX12) may experience an application crash during game launch.
A Plague Tale: Requiem (DX12) may experience application instability during gameplay.
Arc Control Known Issues
Windows UAC Admin is required to install and launch Arc Control.
The Live Performance Monitoring page may not apply the desired removal of some performance metric tiles.
The Resizable Bar status may show an incorrect value on systems with multiple Intel Graphics Adapters.
Using Arc Control Studio capture with certain games may incorrectly generate multiple video files.
Using Arc Control Studio capture with AVC codec selected may incorrectly use the HEVC codec
Modifying performance sliders may fail to apply back to their default values. A workaround is to use the "Reset to Defaults" button.