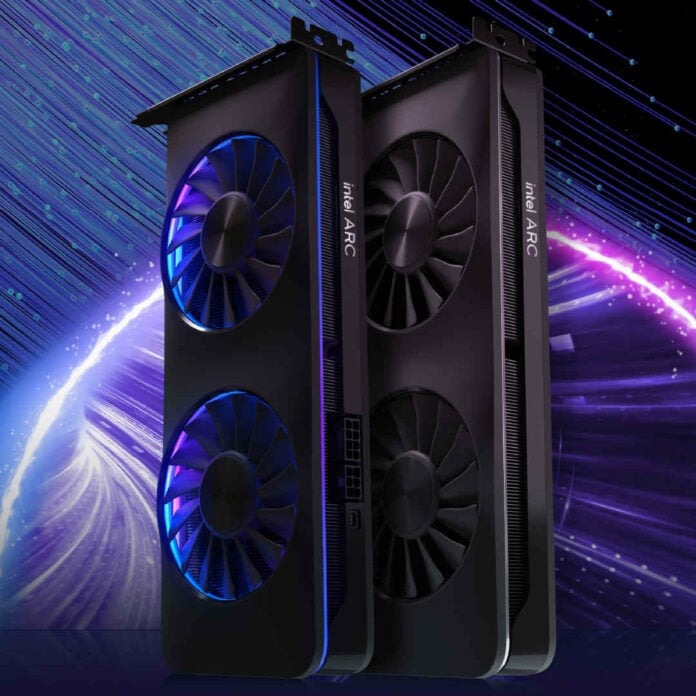 Intel's first foray into the dedicated graphics card sector officially kicks off tomorrow, and with pre-orders already open, two German retailers have sold their entire allocation of Arc A770 Limited Edition graphics cards.
Arc graphics cards are landing on American shores with an MSRP of $329 for the A770 8GB variant, while the more premium Intel-branded A770 LE with 16GB of VRAM would cost $349, if you manage to get hands on it, that is.
The news comes from German price comparison website Geizhals and was first spotted via Carsten Spille on Twitter. It also gives us clear insight of retail prices in European markets. As it stands, The Arc A770 LE was listed between €431 and €461, which with the addition of German VAT at 19 per cent, equates to ~€430, in line with what Intel suggests.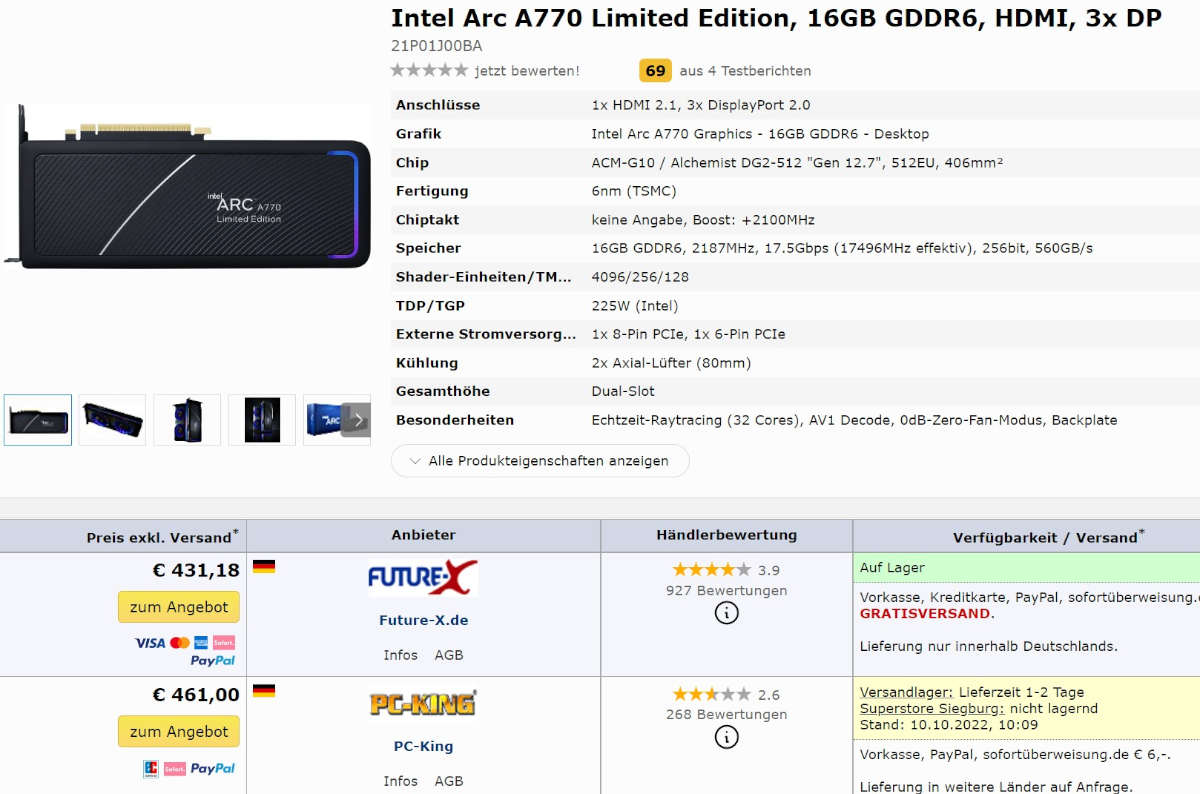 If these price points mirror what other European retailers will list these cards for, the value proposition, and aggressive pricing to beat the like of its competitors (Nvidia RTX 3060 or AMD RX 6600 XT), is far from clear.
For example, when browsing on the very same websites, Arc A770's its direct competitor – RTX 3060 – can be had for as low as €388 for an Asus ITX variant or €411 for the MSI Ventus 3X OC variant on FutureX. While PC-King offers the RX 6600 XT which performs about nine per cent better in tests at €375, better yet, its more powerful sibling a Sapphire Pulse RX 6700 XT sells for just €8 more at €469.
While many would not have expected Arc GPUs to sell out, there are plenty of intrigued gamers out there, and it is difficult to ascertain how much Limited Edition stock is actually in the channel. Who's tempted to get one?