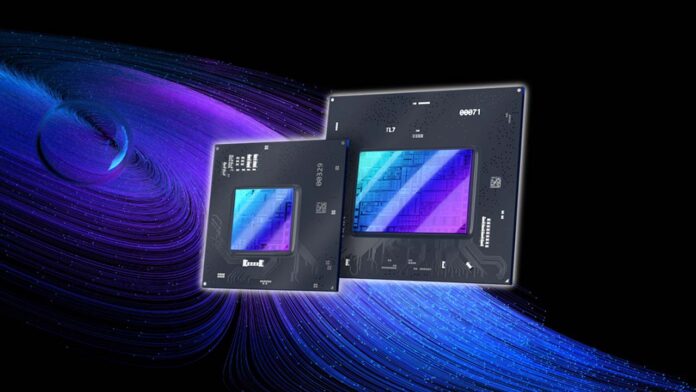 Discrete PC graphics cards have been a two-horse race for as long as we care to remember. Nvidia's GeForce and AMD's Radeon created a duopoly that's held firm against all challengers.
It is no secret that Intel is looking to change that with Arc Alchemist cards built on the Xe-HPG architecture. Set to be released soon, Intel has been coy about sharing features and proposed performance, but serial leakers have suggested the top-bin part will be based on a 512-EU configuration equipped with 16GB of GDDR6 memory.
As we inch closer to launch, it is inevitable more details surface. A morsel of extra information is presented in a recent upload to the SiSoft Sandra official benchmark ranker, where a brand-new Intel GPU scores 9,018Mpix/s, jumps into 941th place overall, and is considered to be 99.44 per cent better than all submissions.
What's equally telling is the identifier string, noted as '4096S 512C SM3.0 2.1GHz, 4MB L2, 12.8GB,' suggesting the 512C (512EU) GPU carries 4,096 shaders clocked in at 2.1GHz.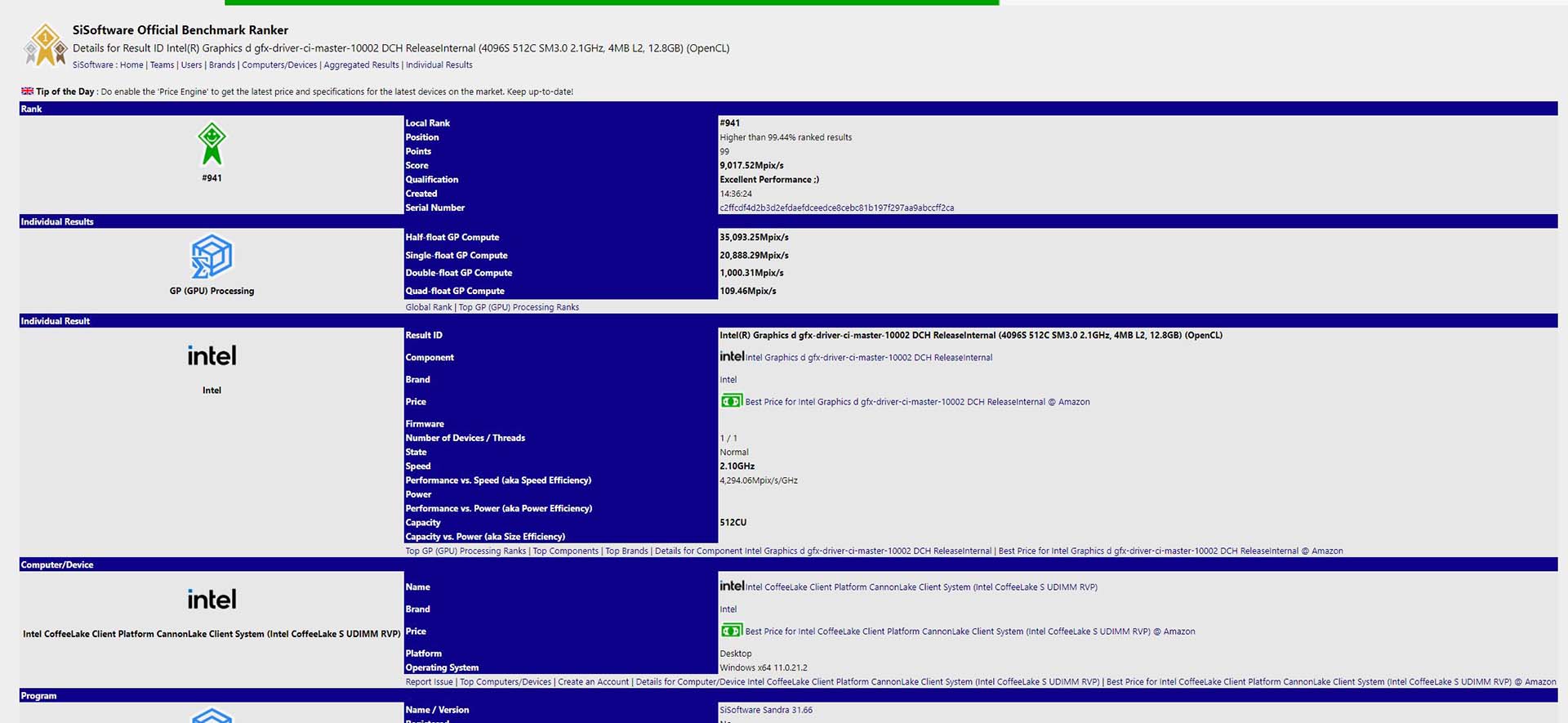 This pre-production sample's score only makes sense in context, and navigating through submissions indicates, at least on this one synthetic benchmark, that it has decent throughput. We know this because by taking in random submissions we see that a GeForce RTX 3080 runs the same test and returns a 11,450Mpix/s score, a Radeon RX 6700 XT scores along the lines of 8,266Mpix/s, while something like the GeForce RTX 3070 Ti can score 8,370Mpix/s.
Of course, extrapolating probable in-game performance from one metric is a fool's errand, but it's clear the best-in-class Intel Arc Alchemist desktop GPU has potential to be in the mix at the premium end of the market.
Hardware potential is all well and good, yet the real proof of the pudding will be in the quality of drivers and resultant in-game performance across a diverse range of real-world titles.
Even so, the signs are encouraging, and we await the retail arrival of Intel Arc Alchemist with bated breath.