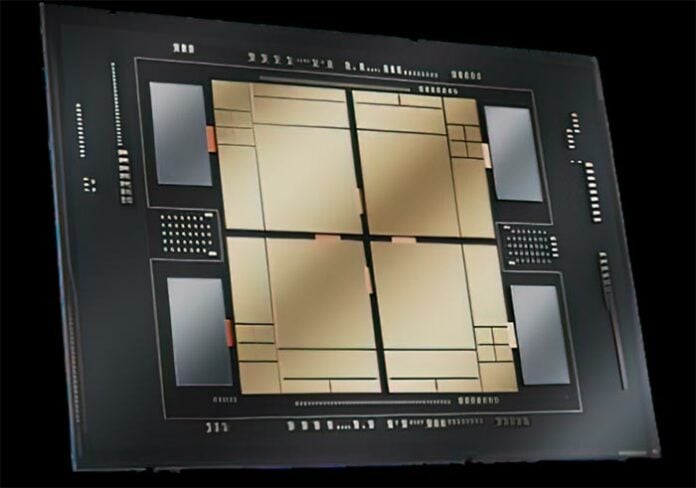 Intel has finally released server-optimised 4th Generation Xeons going by the codename Sapphire Rapids. Offering up to 60 cores in prime form, as well has specific models featuring HBMe memory, there's plenty to get excited about. Bringing the same mojo to the workstation space, the chip giant is set to release multiple single-processor models culminating with the 56-core Xeon W9-3495X. We know this as said CPU has conveniently popped up on the ubiquitous Geekbench database.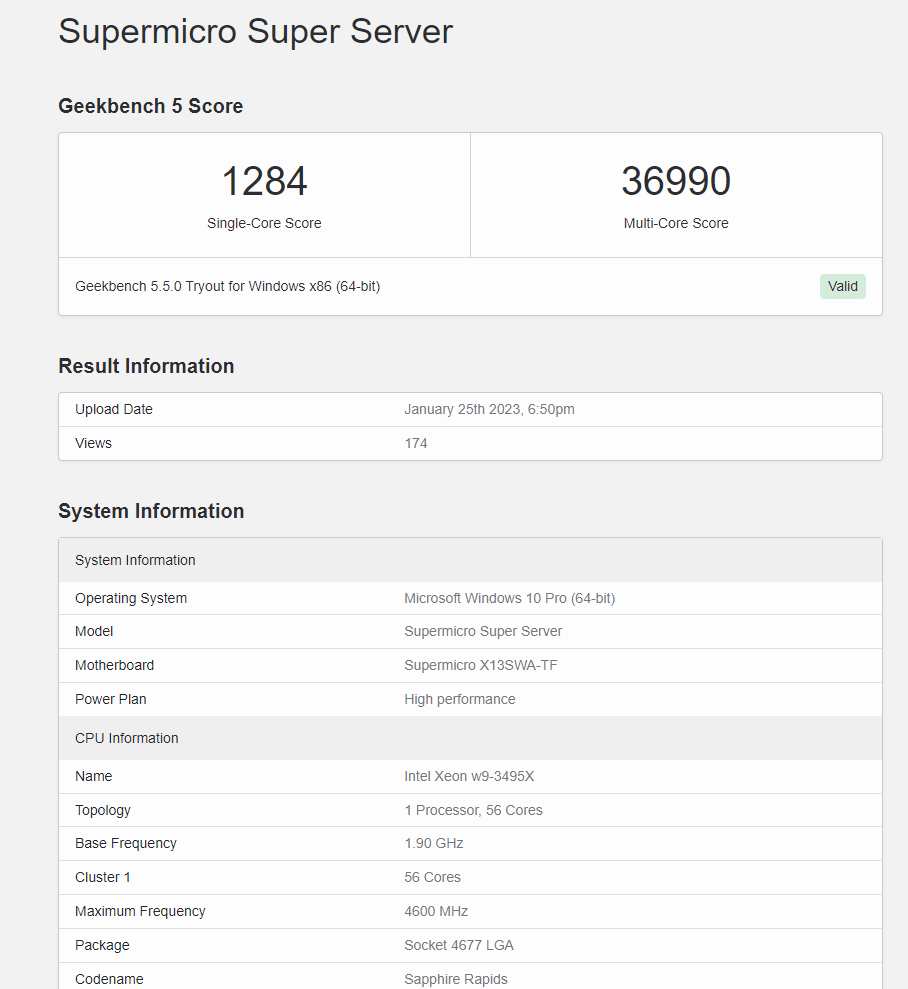 The submission details the 56-core beast sat on top of a Supermicro X13SWA-TF motherboard. Delving deeper, it's backed by 128GB of DDR5-4800 memory and features 105MB of L3 cache. In this respect, therefore, it is most similar to the full-on server Xeon Platinum 8480+ chip which has a recommended customer price of $10,710. Expect to pay significantly less for the workstation offering as this segment cannot command such an outlay.
Speaking to performance, Geekbench scores paint a mixed picture. Our in-house-tested Core i9-13900K scores 2,152 and 25,219 in the single- and multi-core benchmarks, respectively. Knowing this, workstation Xeon isn't running at sky-high frequencies. In fact, the results aren't all that impressive, and a perusal of competitor Ryzen Threadripper results show AMD's best to be a lot faster.
Of course, this may well be a test run at sub-optimal settings – time will tell. We hope to see maximum frequency scale above the reported 4,600MHz and multi-core score exceed 40,000 marks. If word on the grapevine is correct, we won't have long to wait for Xeon W9-3495X to make an official appearance.