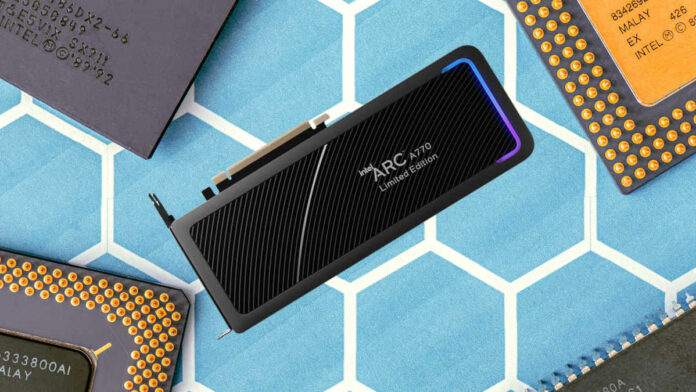 Intel has released its latest WHQL driver version 31.0.101.4502 for Intel Arc and Intel Iris Xe Graphics. With no Game On support for any major video game release this week, Intel sought to improve overall stability, as well as fix a major bug that causes iTunes to unsuspectingly crash during launch.
Aside from that, a blank screen issue has been resolved regarding embedded content using Webview2 and Team Blue also highlighted a few known issues that users need to a keep a watchful eye on.
For Intel Iris Xe Graphics users who have yet to transition to a dedicated GPU, games like Total War: Warhammer 3, and Conquerors Blade may still experience application crashes in varying scenarios, While COD: Warzone 2.0 players may experience corruption on certain in-game light sources such as fire.
Last but not least, the maker also noted that its Intel Arc Control Performance Tuning software is currently in Beta, and as such, users may experience unusual performance and feature behaviours. Them's the breaks, kid.
At the very least, Intel is aware of the issues and are currently hard at work (we hope) getting rid of all those nasty bugs in preparation for the next release.
Intel Arc GPU Graphics Driver 101.4502 WHQL is available download, here. For your convenience, the patch notes can be read in their entirety down below:
FIXED ISSUES:
Intel® Arc Graphics Products:
iTunes may experience an application crash during launch
A blank screen or error may be observed in certain applications when embedding content using WebView2
KNOWN ISSUES:
Intel Arc Graphics Products:
System may hang while waking up from sleep. May need to power cycle the system for recovery.
GPU hardware acceleration may not be available for media playback and encode with some versions of Adobe Premiere Pro.
Topaz Video AI may experience errors when using some models for video enhancement.
Some users may experience a crash in F1 23 when changing the XeSS presets. Intel and the developer are aware of the issue and a fix will be coming in a future game patch.
Streaming Dota 2 using XSplit Broadcaster may exhibit corruption in Game Capture mode.
Intel® Iris Xe MAX Graphics Products:
Driver installation may not complete successfully on certain notebook systems with both Intel Iris Xe +Iris Xe MAX devices. A system reboot and re-installation of the graphics driver may be required for successful installation.
Intel® Core™ Processor Products:
Total War: Warhammer III (DX11) may experience an application crash when loading battle scenarios.
Call of Duty Warzone 2.0 (DX12) may exhibit corruption on certain light sources such as fire.
Conqueror's Blade (DX12) may experience an application crash during game launch.
A Plague Tale: Requiem (DX12) may experience application instability during gameplay.
INTEL® ARC™ CONTROL KNOWN ISSUES:
Using Arc Control Studio capture with certain games may incorrectly generate multiple video files.
With Intel Arc Control installed, systems may experience slightly higher than expected power consumption during system sleep or hibernate.
May observe "could not stop Highlights" notification when stopping Auto-Game Highlights.
The Camera on-screen preview may incorrectly persist when switching between Desktop and Overlay modes.
The "Connector" type in the Display page may incorrectly show DP when using an HDMI display connection.
Intel® Arc Control Performance Tuning (BETA):
Intel® Arc Control Performance Tuning is currently in Beta. As such, performance and features may behave unexpectedly. Intel will continue to refine the Performance Tuning software in future releases.