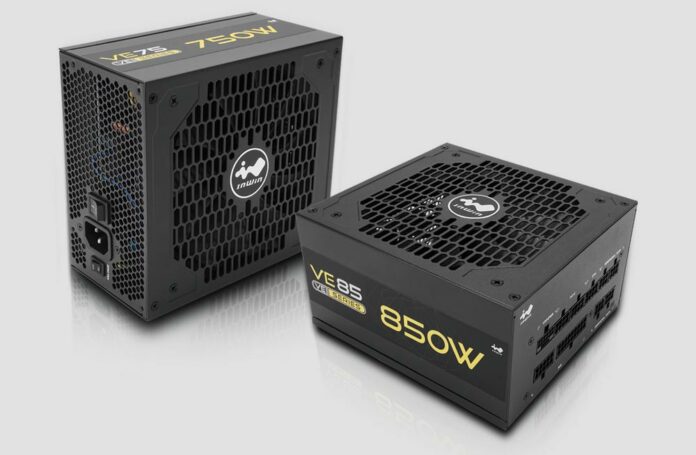 InWin has announced the fully modular VE PSU lineup featuring 12VHPWR power connectivity alongside 80 Plus Gold rating efficiency.
To begin with, InWin is releasing two models – the 750W VE75 plus the 850W VE85. Both measure 160mm x 150mm x 86mm and house a DC-to-DC design for greater system stability, with 105°C Japanese aluminium electrolytic capacitors and active power factor correction. This allows them to receive the 80 Plus Gold certification, meaning less wasted energy and lower heat output. The usual OCP, OVP, UVP, SCP, OTP, and OPP safeguards are also present. They sound like a perfect companion to the brand's modular ModFree chassis.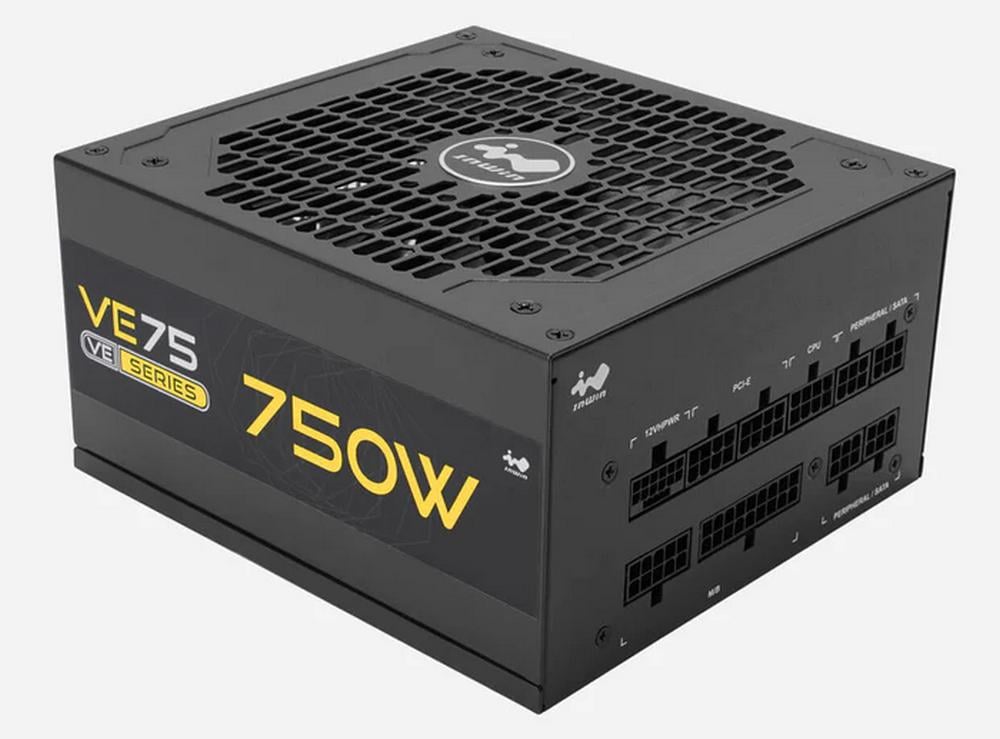 Both models are cooled by a 135mm FDB fan with zero rpm mode under 50°C, said to have a 25dBA noise level at 50 per cent speed. If you don't like the latter, feel free to disable it via the button found near the main power port.
Kudos to InWin for indicating the exact temperature at which the fan starts, as many brands only mention a load percentage.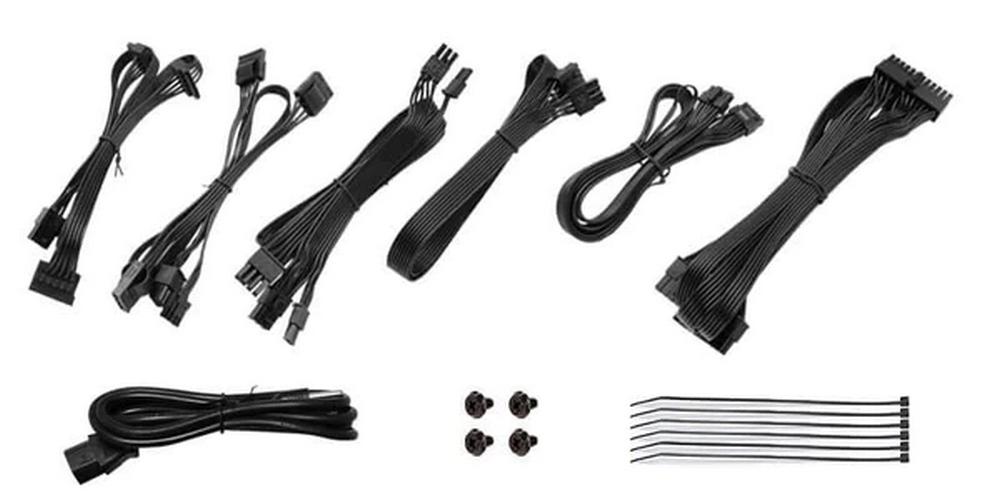 Each PSU comes bundled with one 600mm 24-pin, two 500mm 6+2-pin PCIe, a 650mm 4+4 CPU EPS, one 600mm 12VHPWR using 16 AWG wiring, plus three 500mm SATA and one 500mm Molex – and all flat cables.
While InWin didn't indicate if the series uses the newly revised 12V-2×6 connector, it did clarify that it is rated for 450W. Understandable, really, as these are not high-capacity PSUs.
Backed by a five-year warranty, the VE PSU series is priced at €134.99 for the 750W VE75 model and €144.99 for the 850W VE85. Note that, currently, these PSUs only ship with standard German power cords for all EU eStore orders.