InWin continues to make waves with innovative chassis designs. This time, the company officially launched its first-ever fully-modular chassis called the ModFree.
The case is designed around two key factors; modularity and sustainability. Rather than going out and buying a new case when your hardware requirements call for a bigger chassis, the ModFree allows users to expand and accommodate. It just makes sense, especially since the advent of behemoth, four-slot AIB graphics cards from MSI, Asus and Noctua to name a few.
Besides this specific use-case, pun intended, the ModFree is also fully interchangeable and expandable, allowing PC enthusiasts to fully transform the design, layout, and structure of the chassis in order to maximise cooling and airflow, or simply for aesthetic purposes. According to InWin, the case utilises "a fully systematic architectural structure that consists of interchangeable tool-less modules." Ostensibly for quick and easy, hassle-free assembly, just the way we like it.
So, the company will launch two pre-configured models as starting points. The base edition consists of two modules, with Module I being the main body and Module II serving as the basement. All in all, the chassis measures 411 x 261 x 531mm when put together.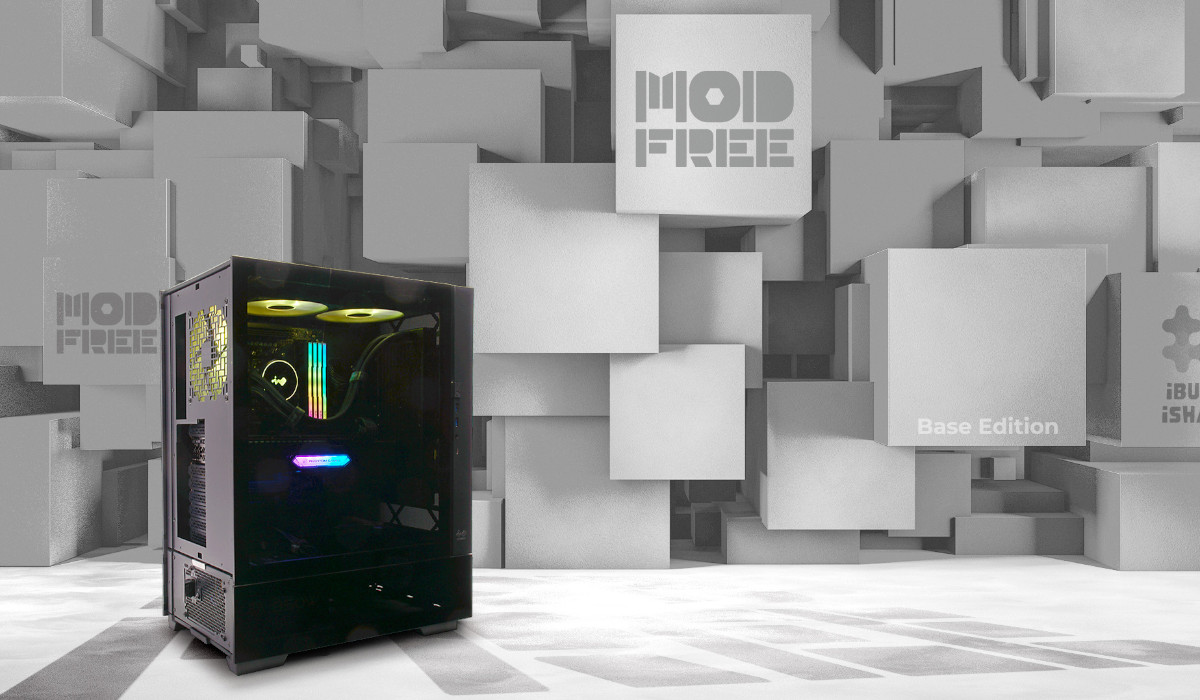 The base model allows for up to two 120mm fans, and a 240mm radiator up front and at the top, with space for an additional 140mm fan in the rear and at the bottom. Alternatively, you could store two 2.5in SSDs at the bottom or one 3.5in depending on the length of your power supply. Essentially, this one is as traditional as they come.
The Deluxe Edition adds two modules, including another Module II and a Module III expansion up front. This expands the total dimensions to a slightly larger 511 x 261 x 631mm. Both modules serve as space for additional cooling components, allowing for up to three 140mm large fans and a massive 420mm radiator, respectively. Additionally, you could use the Module III in 'storage mode' that allows for up to four 3.5in HDDs or four 2.5in SSDs. There is also enough space to mount a GPU vertically, up to 430mm long and 3.5-slots wide. Epic.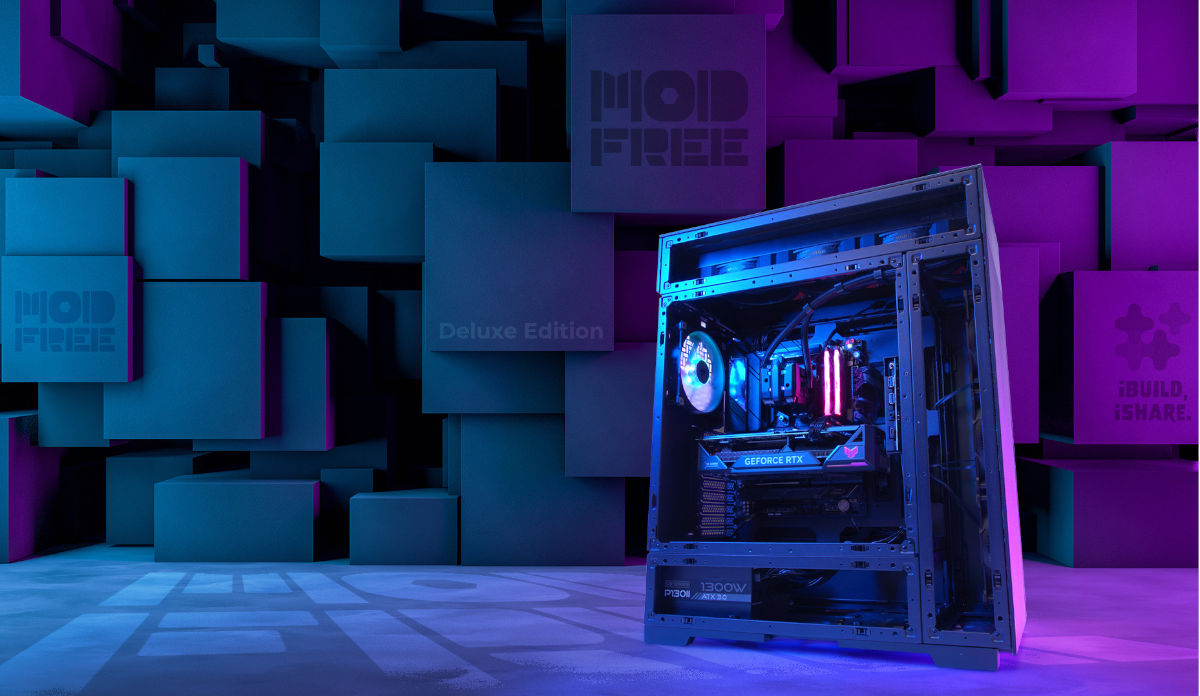 That's just half of it! InWin plans on adding additional cost-effective modules as the product line matures. There's even a neat little side chamber module incoming that'll essentially transform the case into a Lian Li PC-011 Dynamic lookalike, which I think is super cool.
For now, the ModFree chassis is available via the US and EU InWin online stores for $159.99 (€199.99) and $249.99 (€289.99), respectively. InWin has yet to announce when it will be released in the UK, though judging by its popularity it should arrive soon.