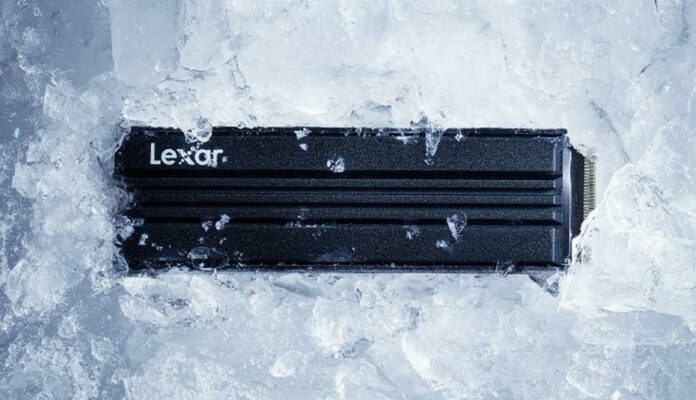 Lexar has announced an upgraded NM790 SSD series, cooled with a passive heatsink out of the box in order to keep temperatures low even under high loads.
Compatible with PlayStation 5 consoles as well as desktop PCs, the NM790 is available in three capacities: 1TB, 2TB, and 4TB. All three are advertised as capable of delivering 7,400MB/s of sequential read speed alongside 6,500MB/s in sequential write, using a PCIe 4.0 M.2 interface. So, it pretty much maxes out the interface's theoretical bandwidth if it can hit those heights. All also rock 1,000K random read IOPS and 900K random write IOPS. Nice!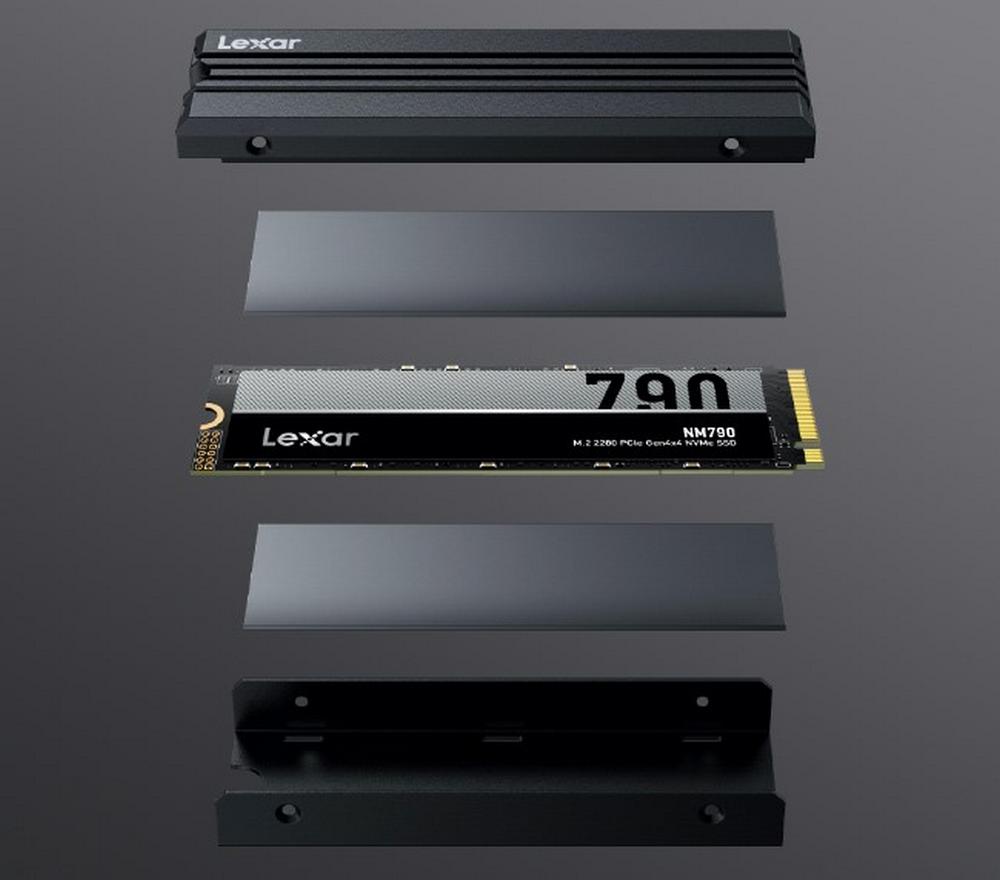 While Lexar doesn't specify if there are any hardware changes on these new models, we expect them to keep the original MaxioTech MAP1602A-F1C Falcon Lite controller and YMTC 232-layer TLC NAND. The latter is rated for 1,000TBW, 1,500TBW, and 3,000TBW durability for the 1TB, 2TB, and 4TB variants, respectively.
That said, you won't find any DRAM cache in these, as Lexar counts on the host machine RAM for caching to keep high transfer speed and smooth operations, in conjunction with an SLC cache which uses part of the TLC (triple-level cells) NAND in SLC (single-level cell) mode to improve throughput – at least until it fills up. The brand claims that this DRAM-less design allows for a 40 per cent reduction in power consumption. To be clear, this wouldn't matter that much on a desktop or console.

All models are sandwiched between two thermal pads and a passive heatsink measuring 80mm x 24mm x 9.7mm, allowing sustained performance for longer durations.
"We're excited to offer gamers and content creators an SSD that is built for their heavy workloads and taxing performance demands. With its integrated heatsink, this model of the NM790 can keep up with creative crunch time and extended gaming without losing its cool," says Joey Lopez, Director of Brand Marketing.
Backed by a five-year warranty, you can find the heatsink-clad NM790 SSD series at £64.99 for 1TB capacity, £99.99 for 2TB, and £215.99 for 4TB from AWD-IT.