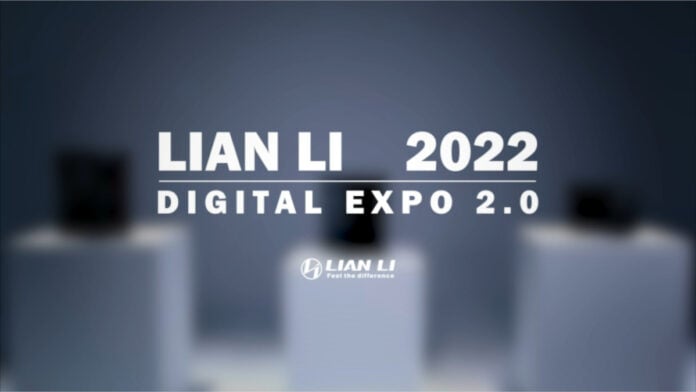 Lian Li's Expo 2.0 2022 revealed soon-to-be-released cases and coolers and provided a sneak preview of a spiffy prototype cooler complete with a unique pump-block design and accompanying V2 SL20 and SL140 fans with all the RGB you'll ever need.
Lancool 216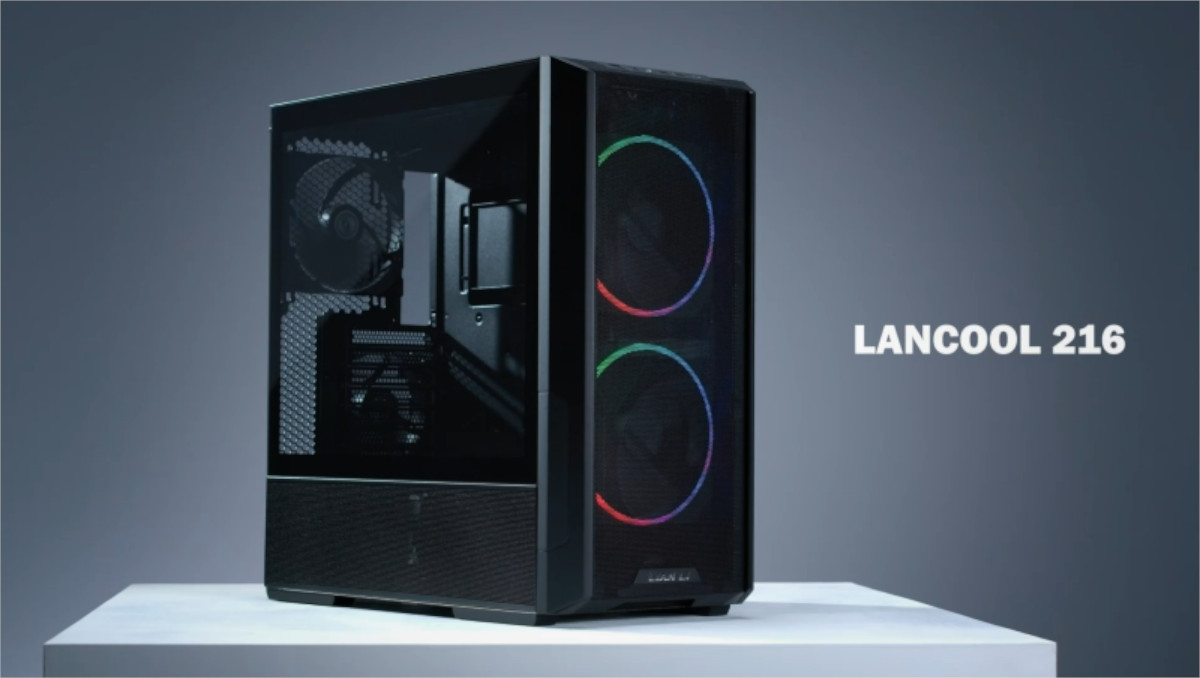 Heading the show, and arguably one of the best cases released by Lian Li in recent years, is an update to popular 215 mid-tower case – Lancool 216.
Lian Li promises upgrade in cooling performance to the previous Lancool 215, and the new case has been optimised for air and AIO cooling. The new prototype comes with two 30mm-thick, 160mm PWM RGB fans in the front and a single 120mm PWM non-RGB fan in the rear. The top of the PSU shroud can support up to two 120 fans or two 140mm fans dependent on configuration – more on this later.
The top and front panels are made of refined mesh for increased airflow capabilities. What really defines the case is the amount of modularity Lian Li has integrated within the metal chassis. Firstly, the front panel IO can be rotated to the top or side of the case, and moving on to the inside, the grommet-bar position can be rotated to allow for e-ATX motherboards.
There are two configurable modes, allowing for elevation or lowering of motherboard position, each favouring either air cooling or liquid cooling, respectively. Finally, the top radiator bracket is removable for easy installation of AIO coolers, and should you opt for a full air-cooled build, a top-cover plate is provided to reduce air pressure leaks within the chassis.
Interestingly, the rear case is also provided with an extension bracket that allows for a single 120mm fan to be mounted outside of the chassis. While I'm sure it would improve thermals, surely this would negatively affect noise levels. It reminds us of days of old when cases could be fitted with similar accessories, either for cooling the PSU in some instances, or even a custom 120mm radiator.
Dan Case A3 m-ATX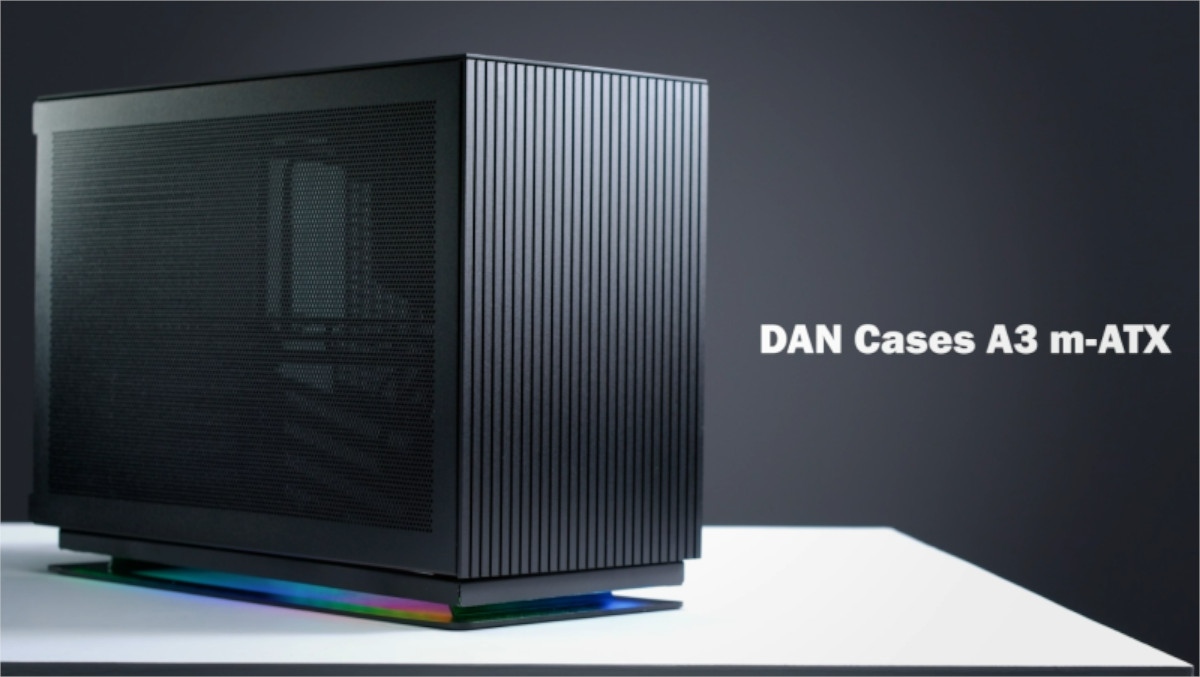 Preceded by the Lian Li x Dan A4 H20, a new collaboration brings us a micro-ATX chassis that Lian Li considers the world's first small-form-factor chassis capable of 360mm radiator support with a volume under 20 litres. It features an all-aluminium exterior with a steel frame… and naturally, one side panel can be replaced with tempered glass to reveal your prised components.
Modularity is also a key part in this design, and the Dan A3 can be inverted, and orientated as you wish. In addition, the case supports, mini-ITX or micro-ATX motherboards, ATX PSU under 180mm in length, two 120mm or 140mm fans dependent on configuration. Up to 240mm AIO can be mounted on a side bracket and two 2.5in SSD at the top, and a 360mm AIO can be fitted when using a SFX PSU. Whew!
011D Evo XL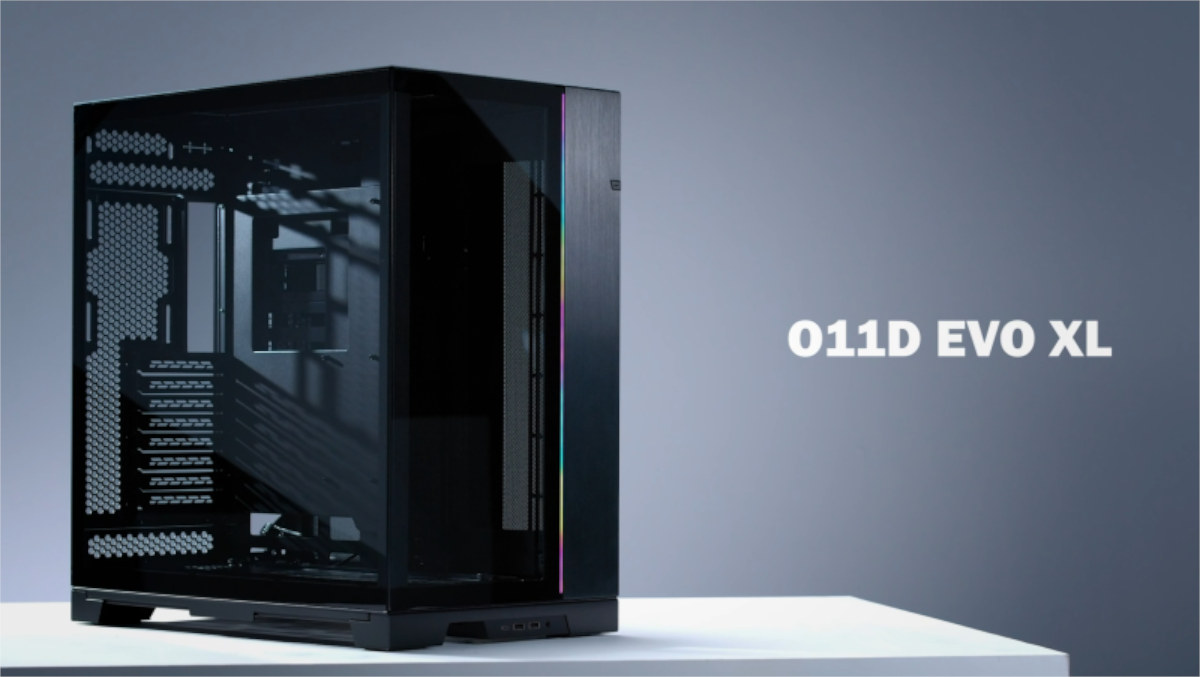 Back by popular demand, the Lian Li 011D Evo gets a XL version. The top and side panels embed new fine steel mesh inserts for increased cooling capabilities, while I/O is provided by two USB 3.0 ports on the top side of the chassis, while the bottom of the case features an additional two USB 3.0 ports, a single USB-C port, and 3.5mm jack.
The XL also has a few modular tricks up its sleeve. The vertical bar at the front left of the case can be completely removed, for an unobstructed view inside, and the bottom I/O module can once again be moved to any side of the case, as the innards can be completely reversed and rotated, with support for an upright GPU, much like its predecessor.
The rear panel is also completely modular, allowing for three motherboard positions, much like the 011D mini, and the motherboard tray inside the case can be completely removed which will bode well for outside case installation. Finally, the new 011D Evo XL supports up to three 420mm radiators.
SL and AL Uni fans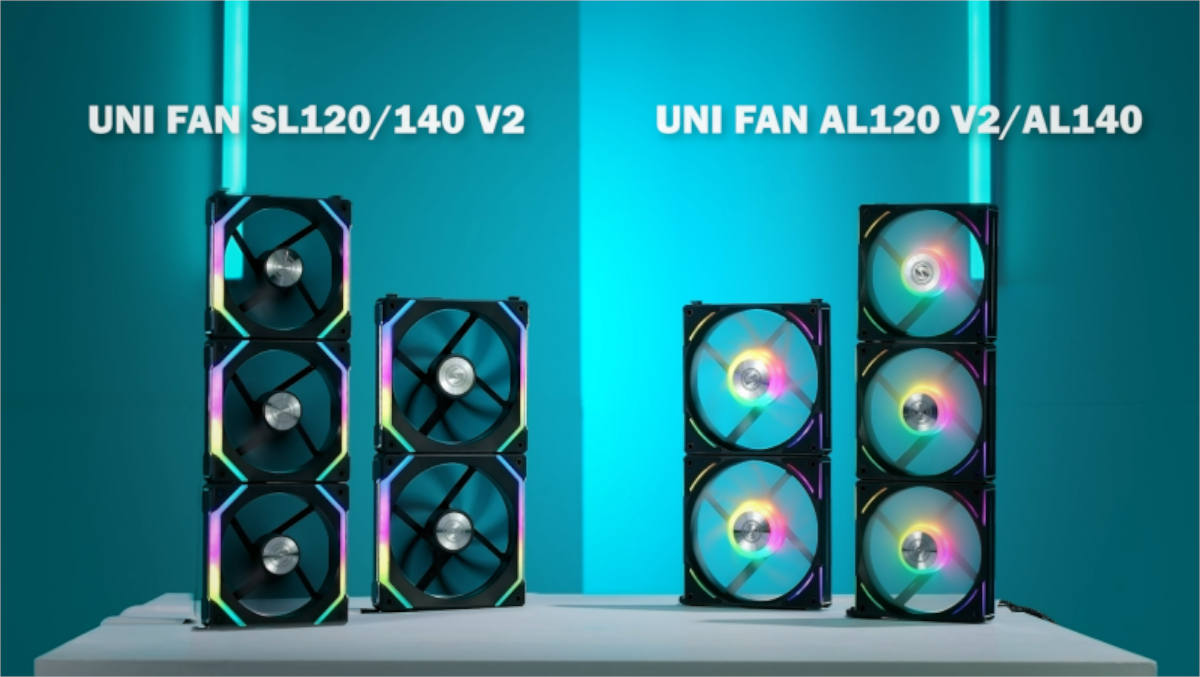 Lian li also unveiled new versions to its AL and SL fan line-up. The SL Uni fan comes in both 120mm and 140mm configurations and the company promises increased thermal and airflow performance, and it features a thicker 28mm profile. The side diffuser has been improved for better lighting performance, the company says.
The AL Uni fan is offered the same treatment as its sibling, and now features four additional thin arcs around the fan edge for additional RGB goodness.
Prototypes – Uni fan P28 and accompanying AIO cooler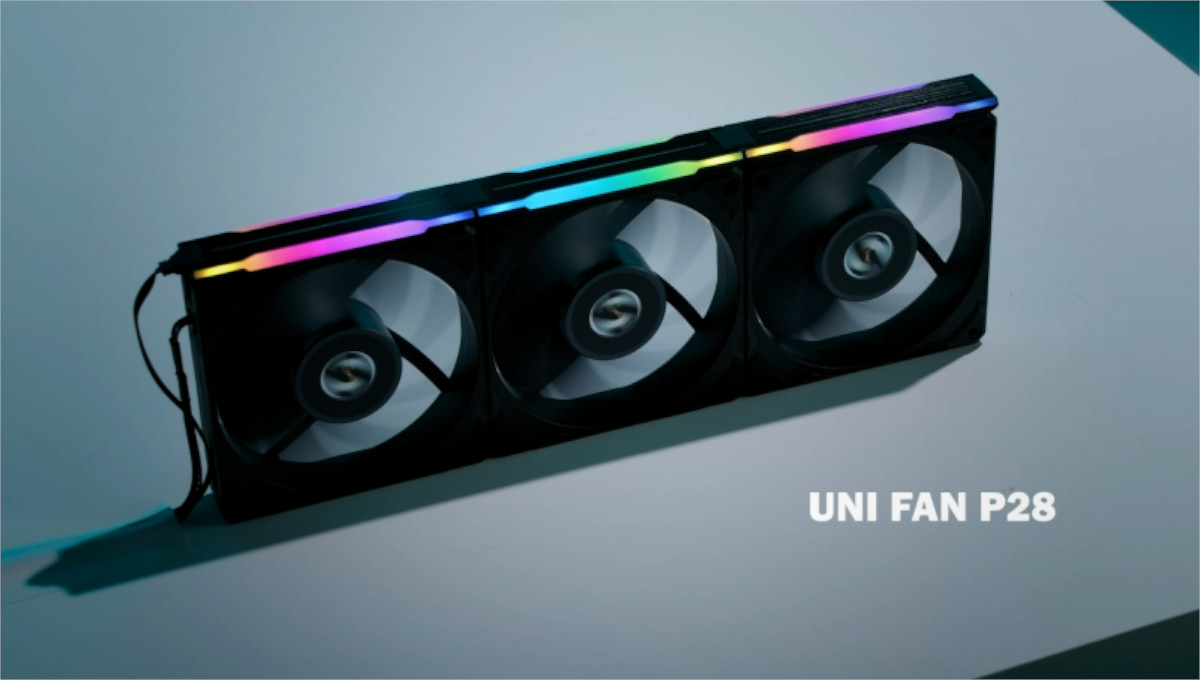 Last but certainly not least, Lian Li's new P28 fans come in either silent or performance options. The silent edition is a 120 PWM fan with speeds up to 1,900RPM and claimed noised levels of 27.5dBA providing up to 59.97CFM of airflow. The P28 performance edition comes in 120mm configuration that boasts up to 2,300 RPM, a maximum noise level of 33dBA and 71.27CFM of airflow. Lian Li says the performance variant is optimised for radiators.
Lian Li's final hoorah to end the show is a new 360 AIO prototype. Using a 32mm-thick by 130mm-wide radiator paired with 28mm-thick fans, Lian Li promises increased thermal performance, though no concrete numbers were stated.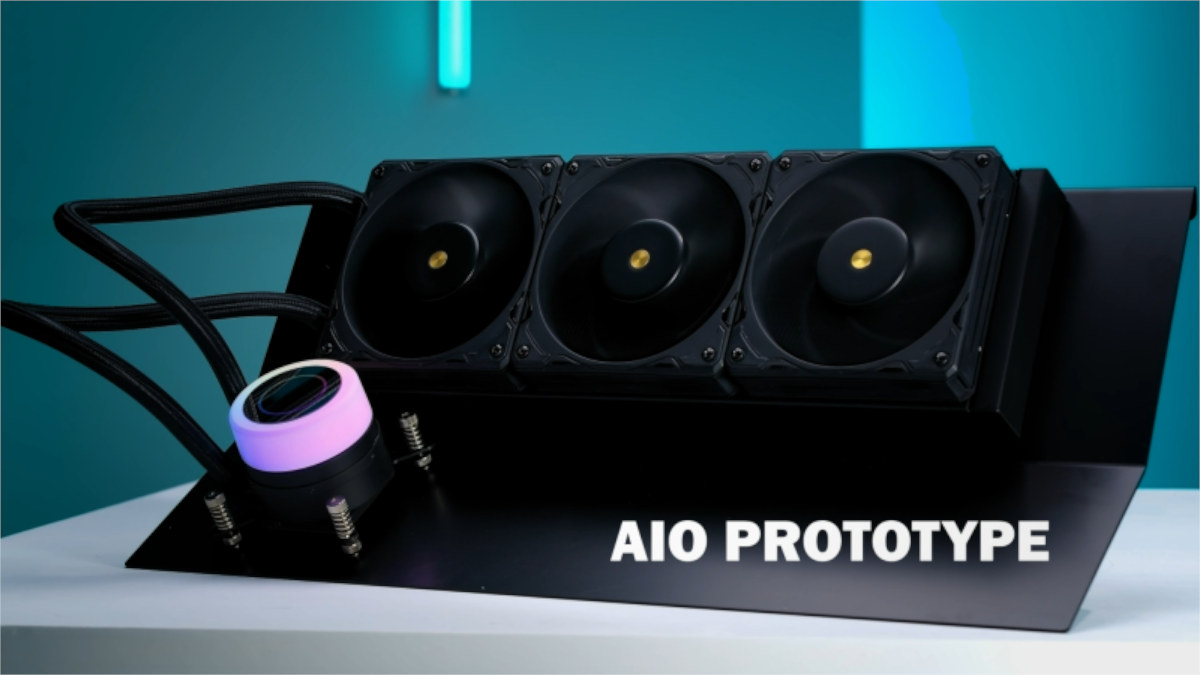 The new pump-block design features a diffused pump housing that could make for excellent RGB glow, and the company announced it would come with included accessories such as cover plates that completely change the look for individual style. That pretty much wraps up the new Digital Expo presentation, with no pricing and availability just yet. Be sure to check the two-part video down below in case you missed it.