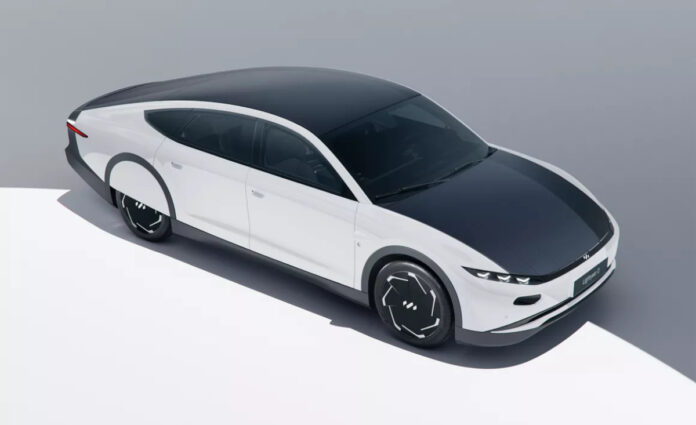 Dutch company Lightyear will officially start production on what is considered the world's first solar-electric vehicle, the Lightyear 0.
Lightyear has been working on solar-powered EV's for the past six years. The concept and previous iteration, Lightyear One, was unveiled in 2019, and the sequel has in large part retained the same design, save for a few additional tweaks and extras to keep it in line with road safety and compliance. The production-ready vehicle has also been christened with a new name, Lightyear 0, with the company stating that 0 represents how the brand started as a blank slate.
Analysis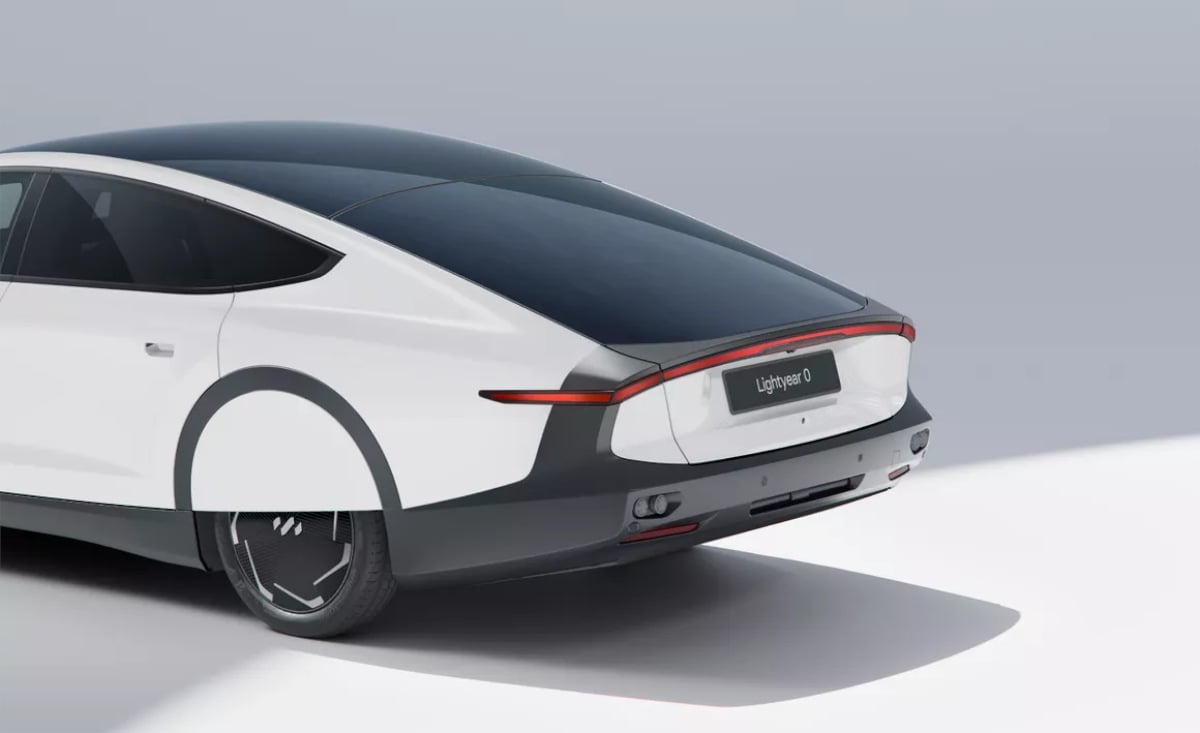 Dimensions comes in at 5,083mm x 1,972mm x 1,445mm and the vehicle weighs 1,575kg thanks to the chassis being made with aluminium and reclaimed carbon fibre. A clever trick used by many super cars to reduce weight.
The first thing you'll notice is the dove-tailed design, which features smooth symmetrical lines that end in a sloped rear. No side mirrors either, with the vehicle using side and rear cameras for two reasons; to maximize range and efficiency.
Aerodynamics play a major role in how efficient a vehicle is, the wind is your enemy when trying to conserve energy and a lower drag coefficient allows for less energy consumption and in turn more range, it's as simple as that. Such a large surface allows the company to incorporate five square meters of solar cells, capable of providing up to 70 kilometres of additional range.
Other specs of note include Lightyear claiming a 1,000+ km range based on driving habits, location, and season. A total battery range of 625km, and 560km highway range. Acceleration is more in keeping with what you'd expect from an efficient vehicle, 0 – 100km/h in 10 seconds, and top speed reaches 160km/h.
We don't imagine the numbers will be optimal here in UK weather, yet charging speeds are decent enough. Lightyear reckons you can get 32km of range from a single hour of charging via a regular household plug, and this increased to 200km on a public charger, and finally 520km with a fast charger.
Lex Hoefsloot, co-founder and CEO, explains, "electric cars are a step in the right direction, but they have a scaling problem. By 2030, we can expect 84 million electric vehicles (EVs) on roads in Europe alone."
"There's no hiding from it, access to charging stations will not keep up with the demand for electric cars. To minimise plug-charging and maximise range, the industry's strategy, so far, has been to add batteries. That increases the carbon footprint of production and, in turn, boosts weight and the need for high-power charging stations."
"Our strategy flips that approach. Lightyear 0 delivers more range with less battery, reducing weight and CO₂ emissions per vehicle."
Interior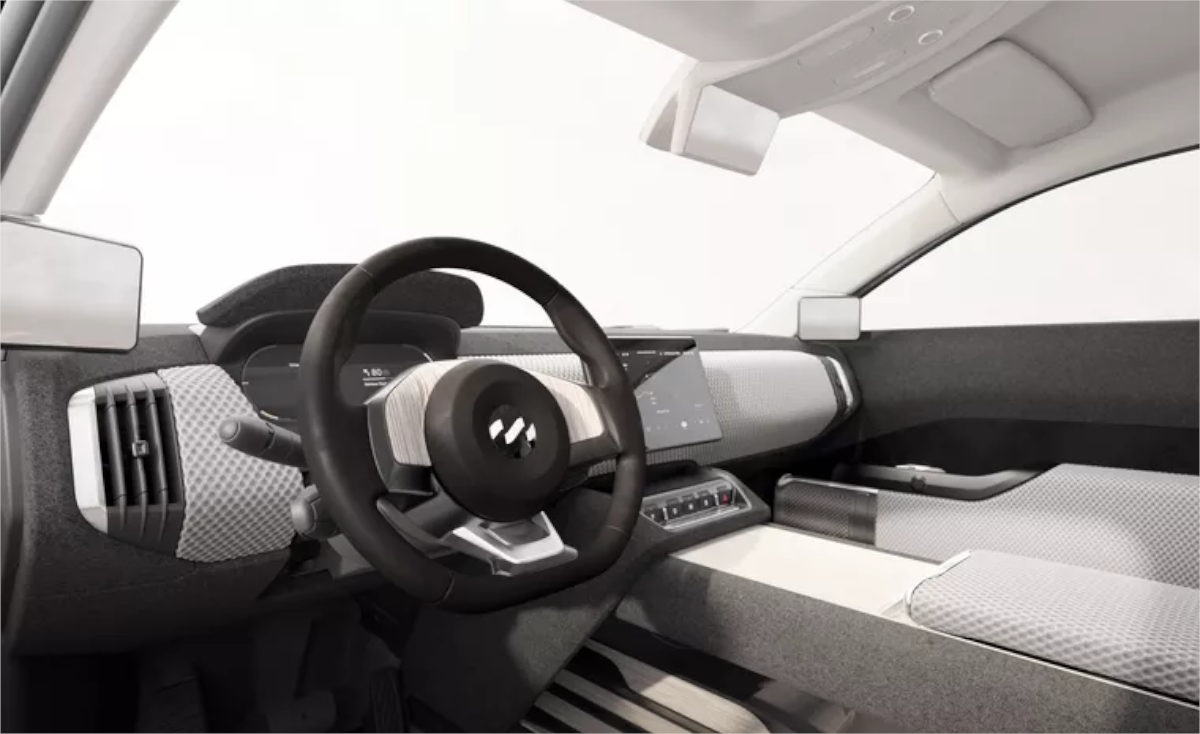 Lightyear claims the interior was designed with sustainability in mind, with vegan and eco-friendly materials throughout the cabin. The infotainment system features a larger 10.1in touch display with Android Automotive user interface.
The interior has some useful features, and its large size lends itself to be a perfect family sedan. The boot can hold 640 litres of space with the seats up and 12 litres in the centre console. The spacious seating arrangements can accompany 5 adults.
Lightyear plans on producing 956 units by the end of the year, with a sticker price of €250,000. That may seem expensive, but like any start-up, if the concept proves to be a success, it could lead to major manufacturers investing time and resources in the tech, similar to the way Tesla brought EVs to the forefront. With petrol pricing as volatile as it is today, one can only hope for an affordable solar-powered vehicle in the future.