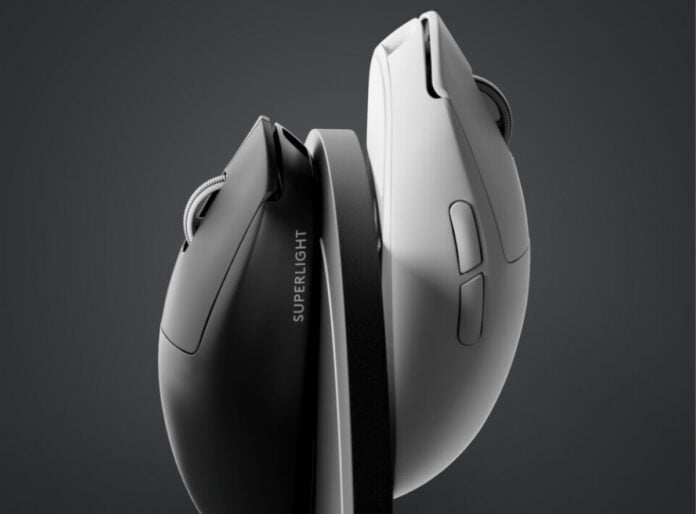 Logitech's next-generation of Superlight wireless mice appears to be on the horizon. The G Pro X Superlight 2 was first spotted in a video leak a few weeks ago featuring popular esports team and official Logitech partner, NAVI, and appeared to be a pre-production model sent solely for test purposes.
However, today we receive a fresh leak via Winfuture that provides some rather juicy specs and tantalising promotional images signalling that the sequel's launch is imminent. The design appears to be identical when compared with the original wireless rat, and features ambidextrous curves, a near-seamless ergonomic top shell built ostensibly for comfort, and large 'zero-additive PTFE' skates at the bottom for quick and fluid motion.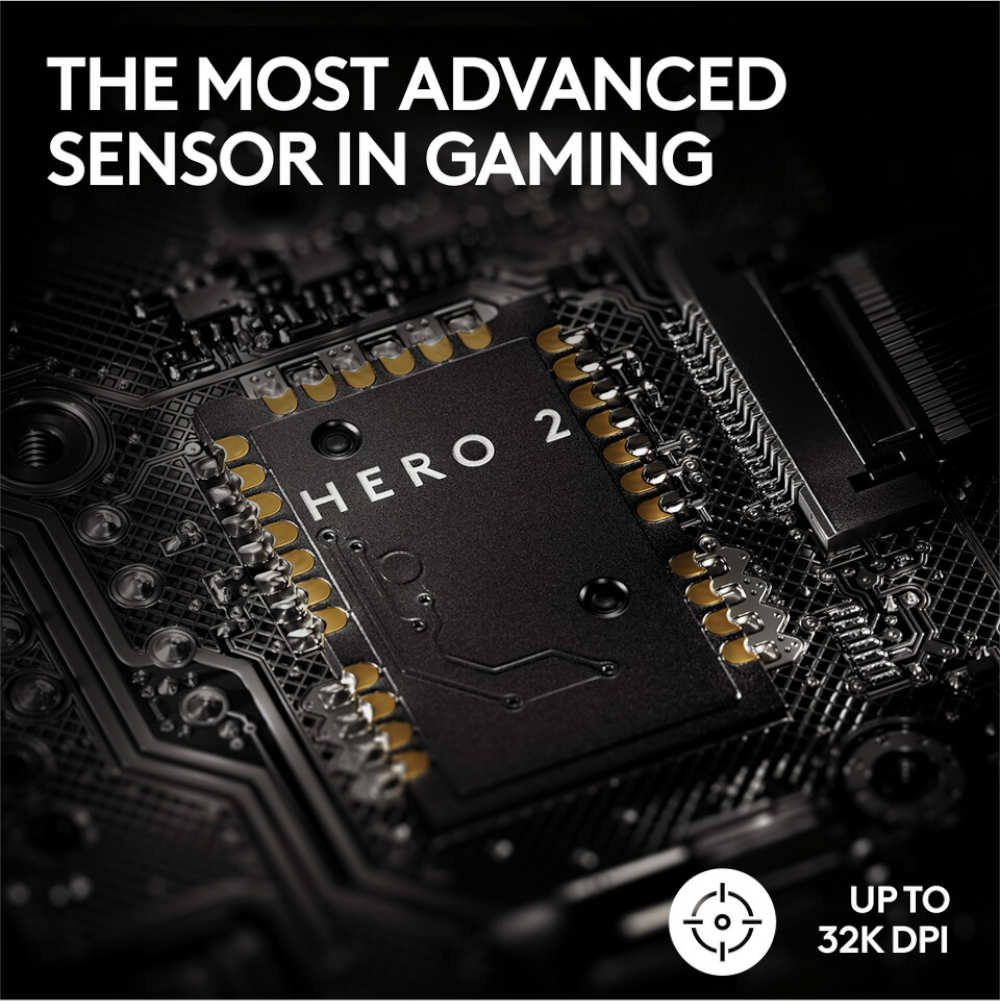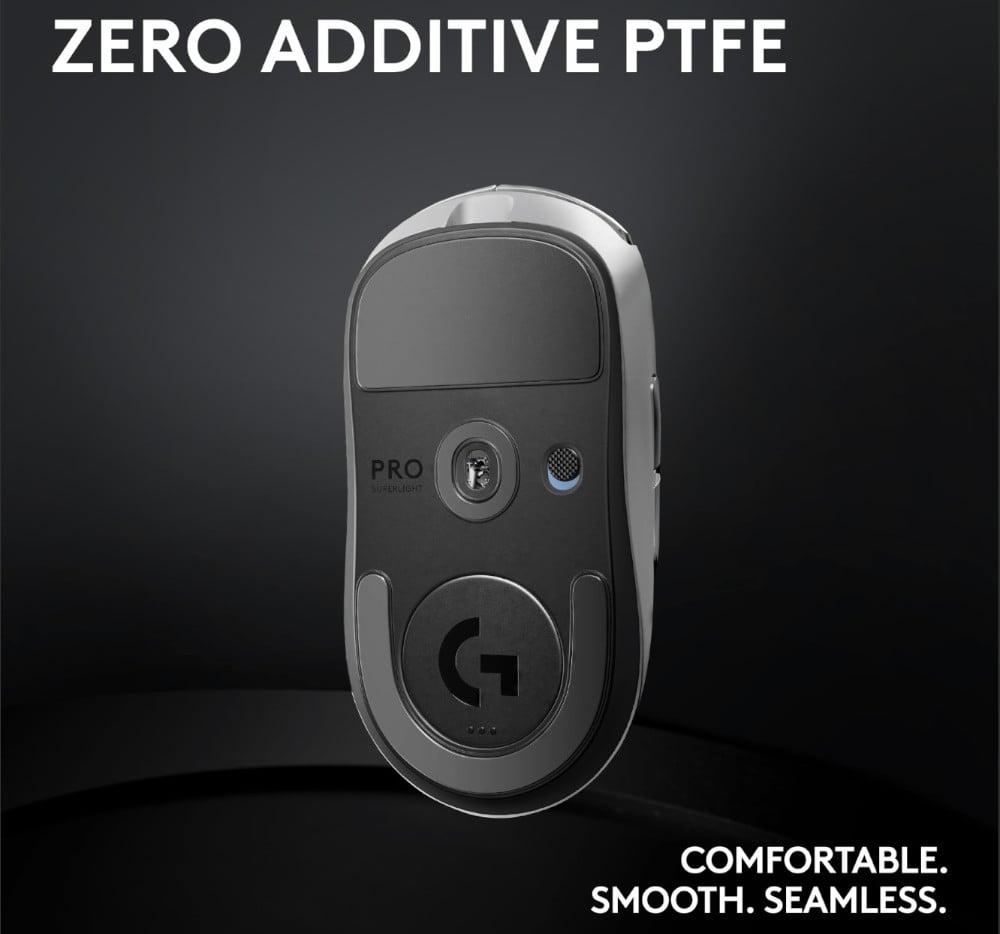 The internals are where the biggest changes have been made. According to the source, the so-called G Pro X Superlight 2 sheds a further three grams of weight when compared with its predecessor, weighing 60 grams in total. While not the lightest of gaming mice, the difference in weight is most likely due to a new-and-improved Hero 2 sensor that is said to feature up to 32k DPI input, with a polling rate of 2,000Hz or 0.5 milliseconds. Ideal for quick and precise targeting, and possibly the lowest latency for a Logitech mouse to date.
Of course, this breakneck performance relies on a proprietary Lightspeed adapter, as with all gaming mice in this class. What's more, it is touted as having 95 hours of battery life, which is a marked 25-hour improvement over the current model, and now features an updated USB Type-C port for charging and tethered connectivity. Swell.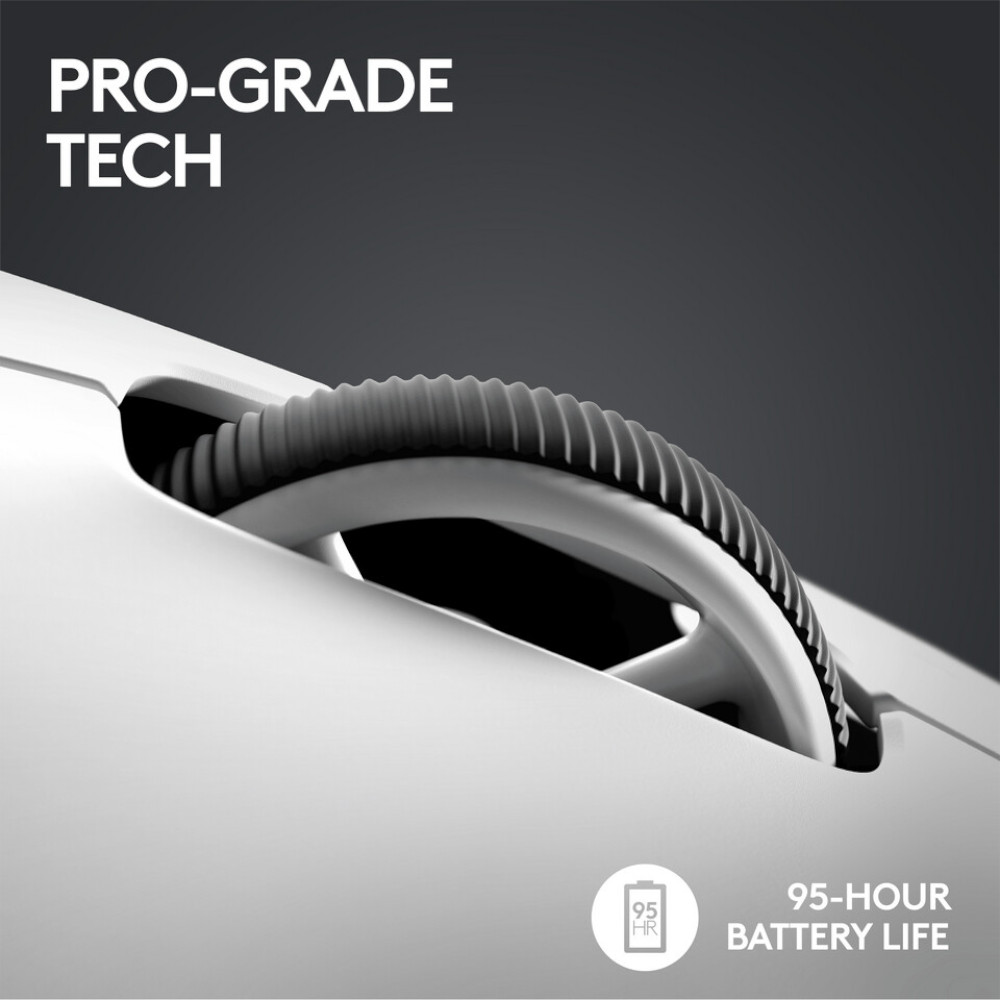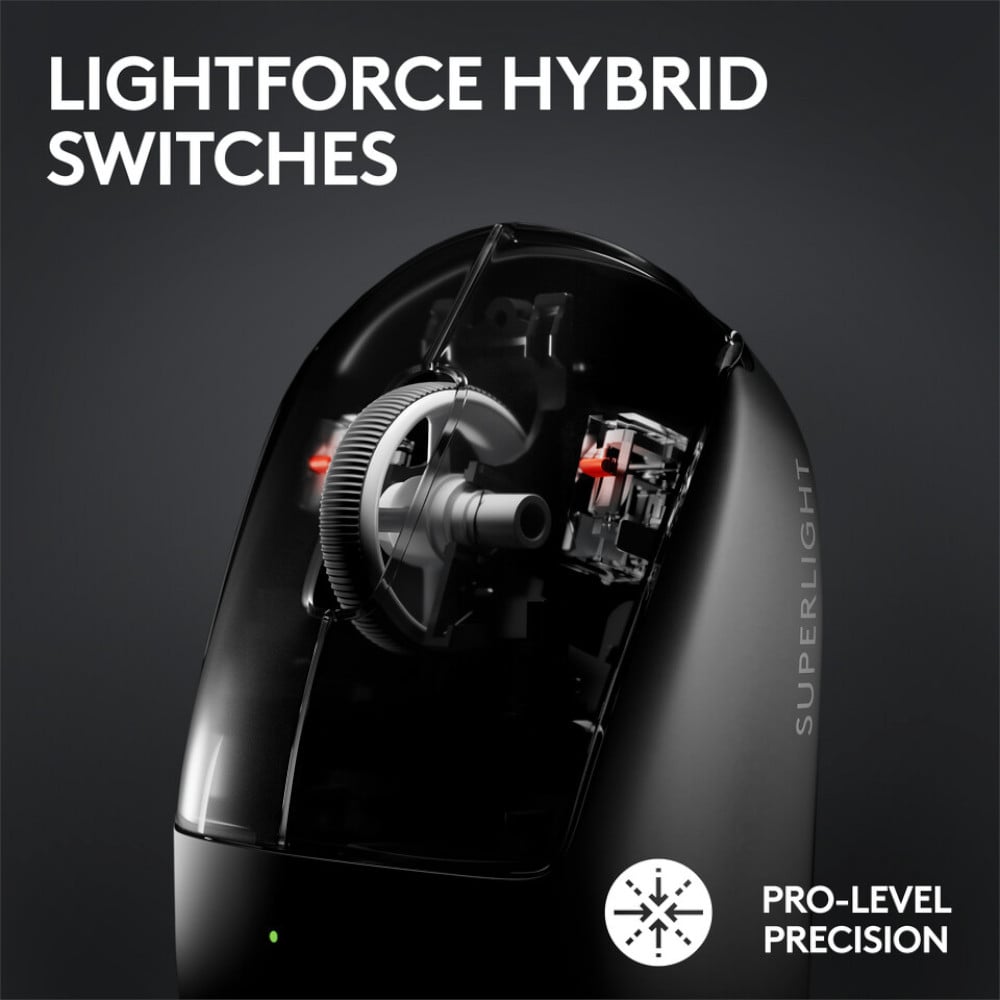 Finally, on to pricing and availability. Winfuture says the Logitech G Pro X Superlight 2 should release within the next few weeks, with an expected MSRP between €160-170. The current model is going for €139, but due to inflation, the price seems about right. We can expect the mouse to release in three classic colourways, including Black, White, and Magenta.
Logitech set the standard for wireless gaming mice with the original G Pro wireless back in 2018, proving to many that wireless mice had the chops to compete with even the most premium of wired rats, so it's good to see the company's return to form.