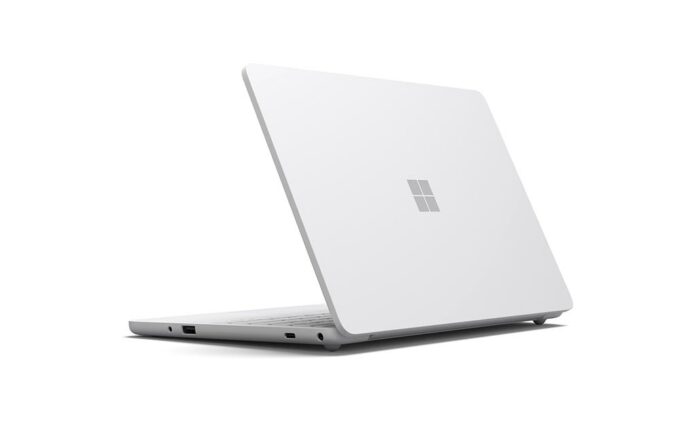 Microsoft has bulked up educational computer offerings with the new Surface Laptop SE. Joining devices like the Surface Go 3 and Surface Laptop Go, currently hawked to educational institutions, the new Surface Laptop SE is Microsoft's most affordable Surface yet, with pricing from US$249. General consumers interested in netbook-style devices please note this probably isn't going to be made available outside the academic bulk-buyer market.
With the price of the Microsoft Surface Laptop SE as it stands, you are probably going to be expecting low specs, and you would be right. Rather than pick through the grizzly entrails in sentence form, drawing out the horror, please brace yourself for the full-spec table embedded below.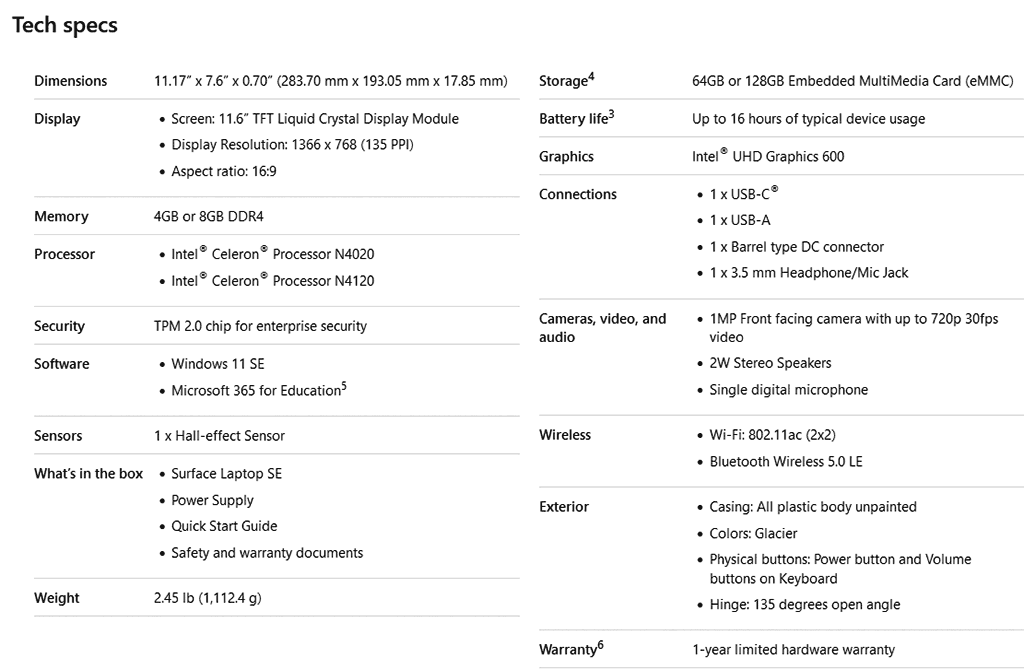 Lowlights include the 'TFT' screen with 768p resolution, the low memory quotas, typically anaemic and sluggish eMMC storage, and the 2019-released Celeron processors. Microsoft's hardware specs table doesn't divulge the underlying processor speeds and feeds, but the N4020 has 2C/2T with 2.80GHz burst clock. The faster choice, of the N4120, features 4C/4T and a 2.60GHz burst clock. Both have Intel UHD Graphics 600, 4MB cache and a TDP in the range of 4.8–6W. You can compare these processors via the official Intel Arc database.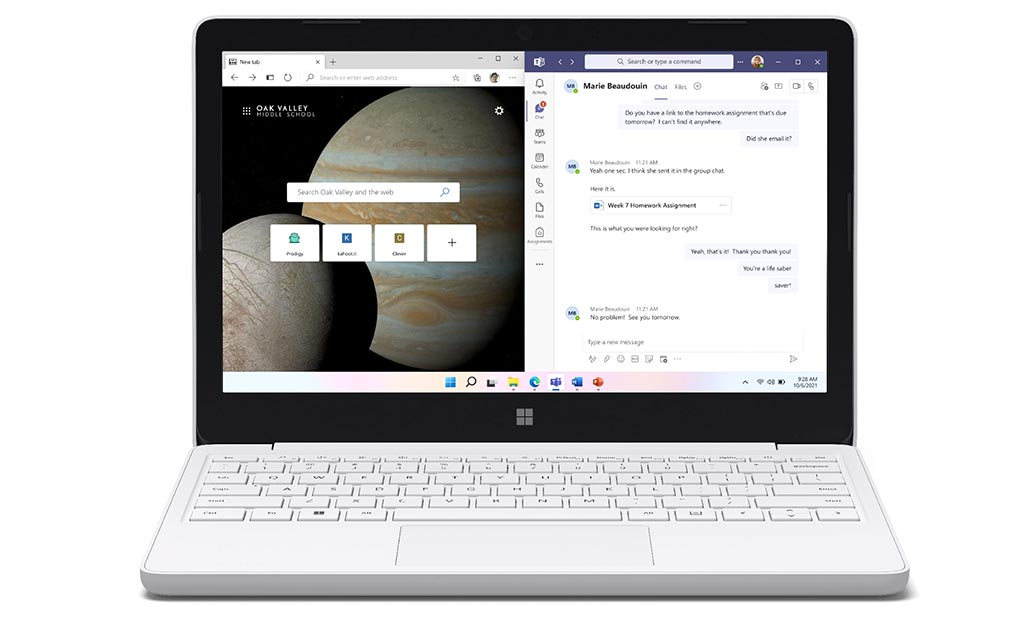 Highlights, however, of the Surface Laptop SE design are light weight, portability, and touted 16 hours of typical use away from any wall-wart. It has wireless network connectivity only, but at least it is quite modern with 802.11ac (2×2) Wi-Fi and Bluetooth Wireless 5.0 LE.
Windows 11 SE
One of the standout aspects of this new Surface is the introduction a new edition of the Windows OS; Windows 11 SE. Microsoft says that thanks to Windows 11 SE, these accessibly-priced new educational computers "offer more performance, choice and flexibility for students and teachers than ever before." The new OS is said to be "optimized for the most used education experiences, including Microsoft 365 applications," supporting both online and offline capabilities.
The release goes on to talk about not limiting the OS – compared to always-connected options and the likes of Chrome OS? – with the Microsoft Office apps available offline as part of a Microsoft 365 licence. Of course, Microsoft Edge is the default browser but Microsoft Windows 11 SE also supports third-party apps including Zoom and Chrome "because we want to give schools the choice to use what works best for them."

Other important factors for schools; easy deployment, maintenance, and security are claimed to be covered by Microsoft's new Windows 11 SE and tools like Windows Autopilot for IT admins, Intune for Education, and more.
Other Windows 11 SE devices on the way
Microsoft might be pioneering Windows 11 SE devices with the new Surface Laptop SE, but is also working with traditional partners to offer a broad range of solutions. Hopefully we can get some cheap, modern netbooks on the shelves and available to consumers, too, as partners like Acer, Asus, Dell, Dynabook, Fujitsu, HP, JP-IK, Lenovo, and Positivo have all confirmed machines in the works. We aren't only talking Intel-powered kit here, either, as Microsoft confirms some of the partner devices will use AMD processors.